BWW Review: An Amazing Journey: MSMT's Riveting and Revelatory TOMMY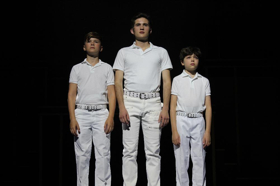 Midway through the first act of The Who's Tommy, the young protagonist invites his mates and listeners to ride together on his amazing journey. And truly, Maine State Music Theatre's production of the Pete Townshend/DesMcAnuff musical, seen for two performances only at the Pickard Theater July 31 offers its audience just that - a riveting, often raw, perennially relevant, piercingly beautiful account of a boy's painful but ultimately uplifting journey through the darker side of human experience and into the light.
The rarely staged 1992 musical version based on the 1969 concept album and rock opera with its sung-through score, narrative told largely in dance, and its sometimes disturbing material poses significant challenges to any company, but MSMT once again proves its artistic mettle. Under the inspired direction of Curt Dale Clark, with the complex choreography of Raymond Marc Dumont and the rousing musical direction of Patrick Fanning, this company of young artists marshals its considerable talents to tackle the ambitious project with energy, passion, and complete professionalism.
Director Curt Dale Clark's deep connection to the material is evident in every detail of the staging, and the end result is a profoundly moving story that celebrates transformation and the power of reconciliation. Clark tells the story simply and sensitively with an unvarnished honesty. He handles the twenty-one-person ensemble with a sense of the sweep and vibrancy of the piece at the same time that he draws detailed, intense, open performances from the actors in the intimate scene work. Most of all, he maintains the work's fine line between disturbing and disturbingly beautiful.
In this he is ably partnered by Raymond Marc Dumont, whose choreography creates the pulse and spirit of the story. Dumont's muscular, athletic dances with their jagged lines and wild fervor capture the chaos and rebellion of the period, at the same time that he understands how to advance the narrative in pure movement. The overall effect is nothing short of electric, especially in the big production numbers like "Sensation" and "Pinball Wizard."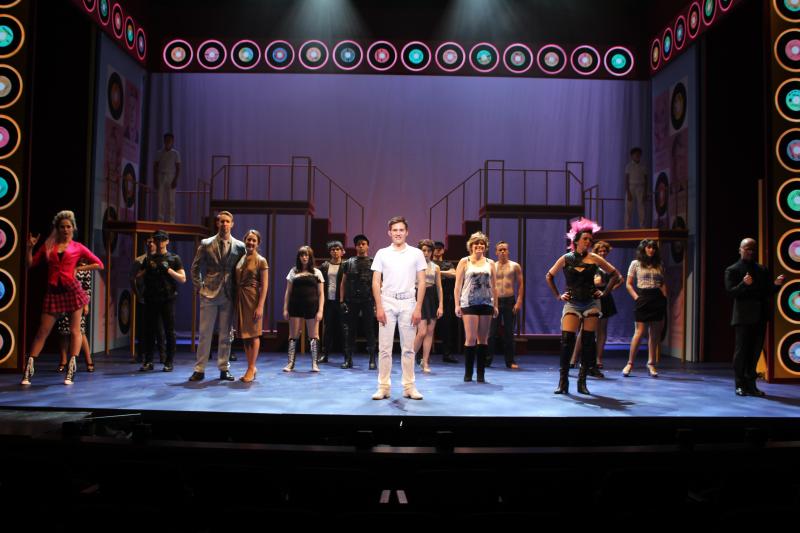 Much of the enduring appeal of Tommy lies in its powerful rock score, and Musical Director Patrick Fanning on keyboards leads the eight-person band in a pulsating, invigorating, richly textured instrumental performance, just as he helps shape the fine vocal performances.
As part of the Monday concert series, Tommy is, of necessity, performed on the set of the current main stage production, Grease, which in this case, proves to be a boon. The multi-tiered, colorful arrangement of platforms provides ideal for the staging of Tommy's big numbers, and with the addition of a handful of props to change locales rapidly the fast, kinetic pace is maintained. Lighting Designer Austin Boyle captures the kaleidoscopic, often psychedelic feeling of the piece, while Sound Designer Nate Dickson creates an aural landscape that washes over the Pickard with high voltage energy. Travis M. Grant's elaborate costume design with numerous striking and characterful wardrobe changes by contributes to the freewheeling punk spirit of the period. All threads of the complex work are ably held together by Stage Manager Daisy Wolford.
Clark has assembled a cast of fresh faces endowed with tons of talent. Any production of Tommy is, of course, anchored by it star, and Mickey White does not disappoint. He delivers a luminous performance that runs the gamut from fragile and wistful to driving and dynamic. His transformation from catatonic to liberated is at once wrenching and soaring, and one feels the tension of all that is trapped within him until that momenT. White delivers the big musical numbers memorably, most notably "Sensation," and "I'm Free," at the same time that he demonstrates a lovely head voice that shines in lyrical moments like the haunting "See me, feel me." The two younger Tommys, Fred Thornly and Declan Kelley, round out the portrait of the character, making for a poignant trio.
As Tommy's parents Joel Crowley and Rebecca René Kelley turn in sensitive portrayals of the Walkers' heartbreak, frustration, smoldering rage, and persistent love, and both contribute fine vocal performances. Raymond Marc Dumont creates a creepy, sordid, yet ultimately redeemable Uncle Ernie, while John Pletka drips sleaziness as the bullying cousin Kevin and shows himself to be a riveting dancer. As Gypsy, Lori L'italien brings down the house in "Acid Queen," while Cameron Wright delivers an appropriately unsavory portrayal of her pimp and later an edgy cameo as the Hawker.
Tracy Sokat as Sally Simpson projects the right mix of innocence and longing and displays a lovely lyric soprano in her duet with Tommy. Eric Berry-Sandelin makes each of his several roles memorable, beginning with his virile portrayal of Mrs. Walker's doomed lover. Michael Carrier (Local Lad 1) and Kevin Murakami (Local Lad 2) are standouts as dancer-singers in their various ensemble cameos and in the big production numbers. Samuel Allen as the Specialist and Taylor Gervais as the Minister and Judge have some fine solo vocal moments as well as adding nicely to the ensemble, as do Liz Kershenbaum (Nurse 1), Ali Sarnacchiaro (Nurse 2), Meg Ward (Minister's Wife), Mel Bills (Kevin's Mother/Journalist), Sara Sargent (Mrs. Simpson), Jacob Sutherland (Mr. Simpson), and Natalie Bellamy (Special Assistant) - all of whom play other numerous characters as well.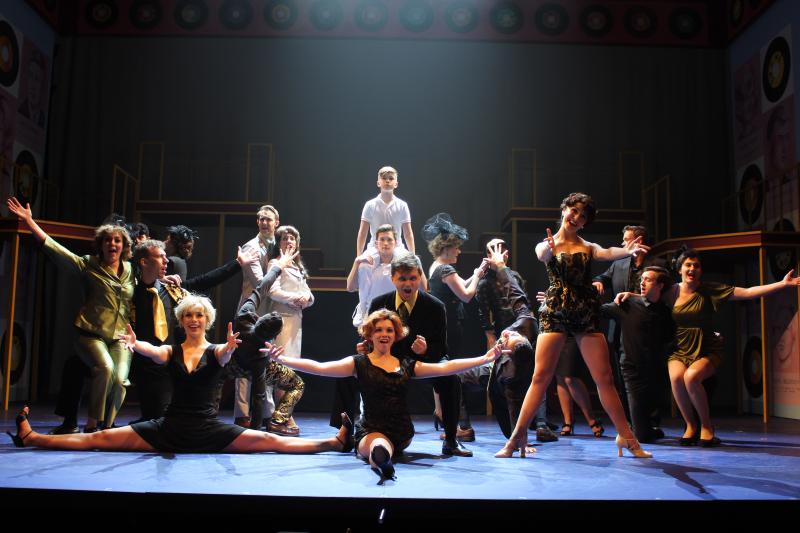 MSMT is known for having one of the finest, most competitive young artist training programs in the country, and this production of Tommy not only raises the bar on what is being taught to and asked of these talented young professionals, but it delivers a production that is fresh, vibrant, inspiring and challenging to both the company and the audience. Tommy is a story about overcoming adversity, about traveling through the darkness and pain to the other side of human experience. It is a tale about reaching from the depths toward the sky and ultimately finding the light. As such it has proved to be not only an excellent showcase for MSMT's young company, but also a metaphor for the trajectory of the theatre itself. In another season of stunning accomplishment, MSMT demonstrates that it continues to reach for and attain those heights.
Photos courtesy of MSMT, Sarah Adams, photographer
Tommy was performed as the second in MSMT's Monday Concert Series on July 31, 2017. The third performance in the series, The Taffetas, will take place on August 14, 2017. www.msmt.org 207-725-8769