Photo Flash: Patricia Morison, Anne Jeffreys and More at Pantages' LADIES OF AN INDETERMINATE AGE
"They have over 357 years of successful theatre between them," said director and moderator
John Bowab
of
Patricia Morison
,
Anne Jeffreys
,
Pat Marshall
,
Jane Kean
and
Charlotte Rae
, during the recent "Musical Mondays" production held in the historic lobby of Los Angeles' Pantages Theatre and benefitting The Actors' Fund. The five very unique and different ladies came together for an perfectly delightful, educational and entertaining evening of wit, wisdom and wonderful music. Scroll below for photos from the event!
Jane Kean remarked, "My mother always dreamed of my appearing at the Pantages ... Well mother, at least I made it to the lobby." Patricia Morison shared how she was fired from her first job, but cried so hard, they gave her a walk on." Pat Marshall joked about her numerous relationships, but added that they resulted in her greatest achievements with five children and eight grand-children as well s great-grandchildren. Dripping in enough faux diamonds to make Carol Channing jealous, Anne Jeffreys expressed her only regret was her ill fated perfomance in the title role of Jerry Herman's "Mame," scheduled to open ... and subsequently closed ... on September 11, 2001 after 19 hijackers took control of four commercial airliners. Charlotte Rae, whose height gave levity to the evening as she playfully battled with lowering the performance mic shared with her taller companions said, "I seem to be shrinking ... but I'm still above ground."
Among the 20 musical selections presented during the evening were standards from the women's numerous combined hits such as "Getting to Know You," "I Feel a Song Coming On," How Are Things in Glova Morra," Before The Parade Passes By," "Hello, Young Lovers," "The Man I Love," "That's All I Ask of You," and Brush Up On Your Shakespeare."
LADIES OF AN INDETERMINATE AGE was Produced by Martin Wiviott and John Bowab, Directed by John Bowab and under the Musical Direction of Tom Griep. The Actors Fund gratefully acknowledged their Musical Monday sponsors: Nederlander, Corner Bakery, Sextant Wines, Tavern on Hollywood, with an enthusiatic thank you to Wells Fargo, for an additional gift of $5,000 during the evening to the charity, presented by Johnathan Weedman (Senior VP of Wells Fargo Foundation).
The Actors Fund is a national human services organization that helps everyone-performers and those behind the scenes-who works in performing arts and entertainment, helping more than 12,800 people directly each year, and hundreds of thousands online. Serving professionals in film, theatre, television, music, opera, radio and dance, The Fund's programs include social services and emergency assistance, health care and insurance, housing, and employment and training services. With offices in New York, Los Angeles and Chicago, The Actors Fund has-for 130 years-been a safety net for those in need, crisis or transition. Visit www.actorsfund.org.
Photo Credit: Scott Appel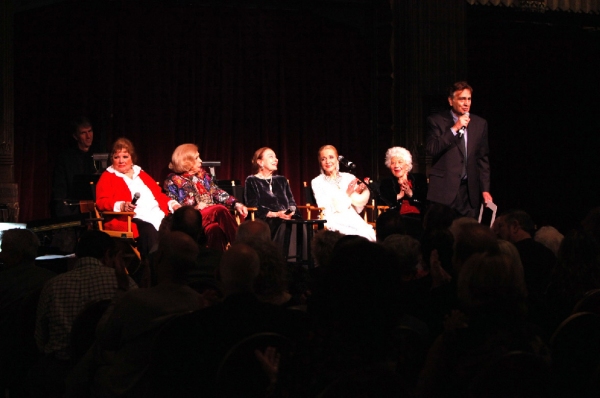 John Bowab introduces Pat Marshall, Jane Kean, Patricia Morison, Anne Jeffreys and Charlotte Rae

Pat Marshall, Jane Kean, Patricia Morison, Anne Jeffreys and Charlotte Rae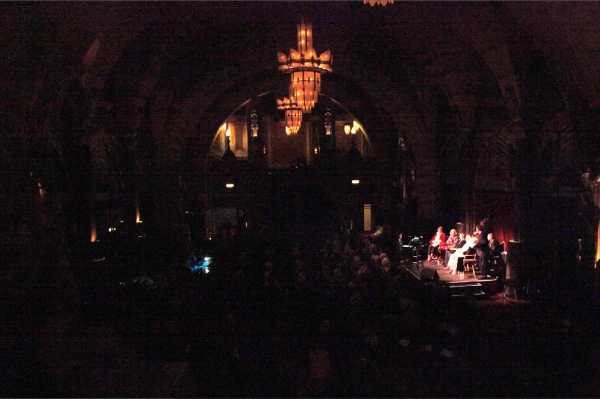 Pantages Lobby Overview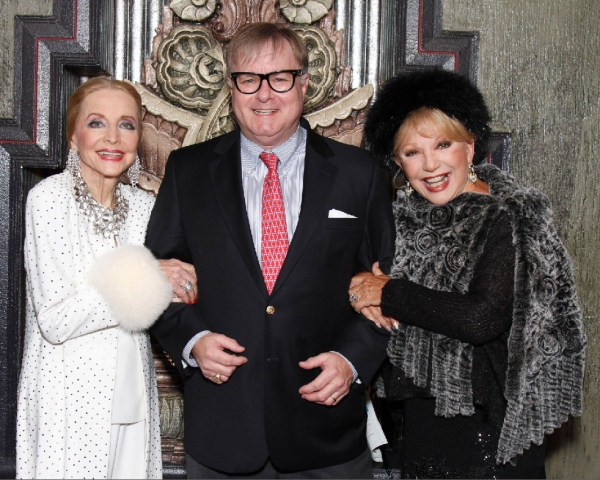 Anne Jeffreys, Jonathan Weedman and Ruta Lee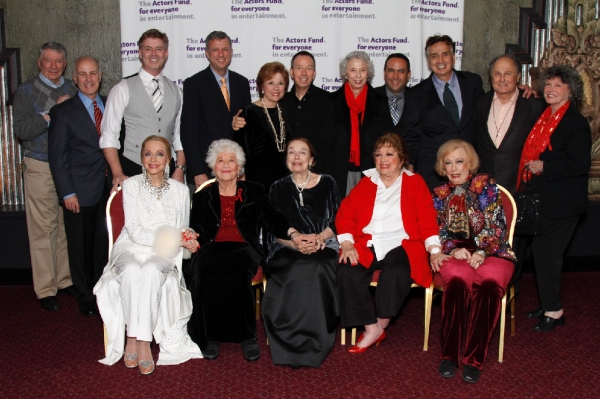 Cast and Actors Fund Staff

Facts of Life cast-mates Geri Jewell and Charlotte Rae reunite

Anne Jeffreys, Nancy Dussault, Charlotte Rae, Geri Jewell, Patricia Morison, Mary Jo Catlett, Pat Marshall, Karen Morrow and Jane Kean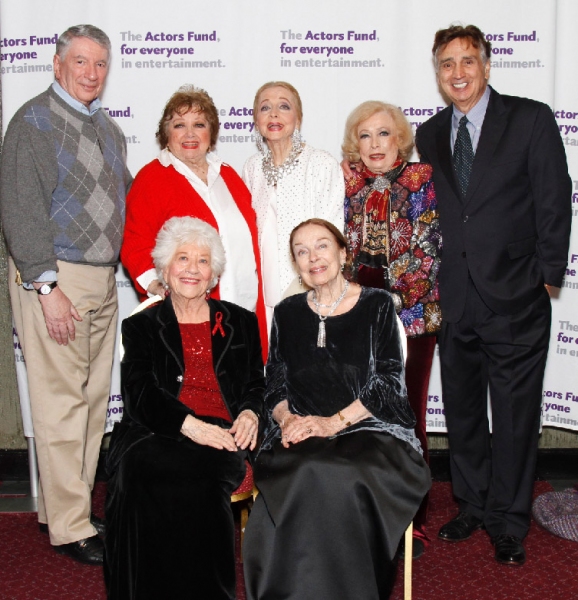 Marin Wiviott, Pat Marshall, Charlotte Rae, Anne Jeffreys, Patricia Morison, Jane Kean and Lohn Bowab

Legendary Ladies - Charlotte Rae, Pat Marshall, Anne Jeffreys, Patricia Morison and Jane Kean

More Hot Stories For You