Photo Flash: Loretta Swit and More at NEVER THE SAME Premiere at LA's Museum of Tolerance
Stage, screen and television personality, Loretta Swit, and Producer, Jan Thompson, co-hosted the premiere Never The Same: The Prisoner of War Experience at The Museum of Tolerance, in Los Angeles. Scroll down for photos from the event!
"The evening was a life-changing experience for me. Those men, those extraordinary men, irresistibly filled my heart to capacity and then to overflow. I am unabashedly proud to have met them and shared those precious moments," said Ms. Swit. This feature length documentary, narrated by
Loretta Swit
, has a large cast of some of Industry's top talent including
Ed Asner
,
Alec Baldwin
,
Kathleen Turner
and
Sam Waterston
. Among those who attendance were several cast members including
Loretta Swit
,
Robert Loggia
,
Don Murray
,
Christopher Murray
,
Jackie Joseph
, Christopher Franciosa as well as special guests including Mike Farrell,
Doris Roberts
,
Michael Learned
,
Lee Purcell
,
Ruta Lee
and
Loni Anderson
, and special guests, former prisoners of war themselves. "WOW. ... this eloquent film should be seen by all our young people who have no concept of what discomfort or PAIN and SUFFERING really are. Hell if the pizza order is slow they get pissed! If this brilliant lady does something else ... I'd like to participate. Perhaps a work on the 30 million Stalin Killed ... I get truly frightened when I observe the level of information/entertainment we are being subjected to. The basest human experiences have become our " reality show" TV." -
Ruta Lee
Celebrated actors from Hollywood to New York have lent their accomplished voices to celebrating and commemorating courageous men who used ingenuity, creativity and humor to survive one of the most notorious times in history. Never The Same: The Prisoner of War Experience is a stunning new documentary narrated by (two-time Emmy award winning) actress
Loretta Swit
. Her all-tar supporting cast is:
Ed Asner
,
Alec Baldwin
,
Jamie Farr
, Mike Farrell,
Robert Forster
, Christopher Franciosa,
Robert Loggia
,
Christopher Murray
,
Don Murray
, John O'Hurley,
Kathleen Turner
,
Robert Wagner
and
Sam Waterston
. These distinguished actors came together to lend their vast talents to dramatize the diaries, the moving yet often hilarious poems and to narrate forbidden drawings and cartoons. Complimenting the dramatization of the diaries are compelling interviews with twenty-five former POWs and never-before-seen Japanese propaganda films. In this intimate and moving portrait American prisoners of Imperial Japan during World War II reveal their indomitable will to survive. Starved, beaten, sick and brutalized, but always keeping a wry sense of humor, these amazing soldiers us
Ed Gall
ows humor to beat the odds. Some of the men were artists, some wrote poetry and songs and many collected recipes. But, only ONE IN THREE would survive. "As a Gulf War II Vet and grandson of a POW, the experience of watching this film and being in the presence of the men who lived through captivity was truly humbling. They (WWII veteran) are our living
National Treasure
s and we will forever owe the "World's Greatest Generation" a huge debt of gratitude for the freedoms we have today." - Deputy Sheriff Christopher T. Landavazo/Founder of President Cops 4 Causes The film is written, directed, edited with music composed by three-time Emmy award winning documentary maker Jan Thompson. Thompson has devoted over twenty years making the documentary because her own father had been a prisoner of war. "This has been built frame by frame with my hands and my heart." Thompson released in 2011. "The NTS screening of the motivational film NEVER THE SAME, depicting the experiences of American POW'S during World War II was outstanding! We owe much to our dedicated men and women and the families of our military and to especially those in the military that were imprisoned during World War II. While viewing the LA Premiere of this film and viewing the horrific conditions that were endured by our soldier's left not one dry eye in the theatre. The 20 year making of this film was brilliantly produced by Jan Thompson. After the film I was honored to meet some of the still living soldier's in the film. How much we owe these men of gigantic character and courage." -
Barbara Van Orden
The Film's producers have scheduled a screening in Oregon, and currently in negotiations for a screening in New York. "The film is overwhelming. It is pure, courageous, and beautifully assembled by the descendant, Jan, whose vision and clarity never wavered. She throws the necessary light on the pain-filled POW experience, a subject painfully in need of exposure and our homage, in a manner that rips into your core without blinding her mission to enlighten. She deservedly received a standing ovation, To view the film is to give up the right to ever complain about anything."-
Loretta Swit
, Narrator For more information, visit
www.NTS-POW.com
.
Photos courtesy of D. Rubenstein.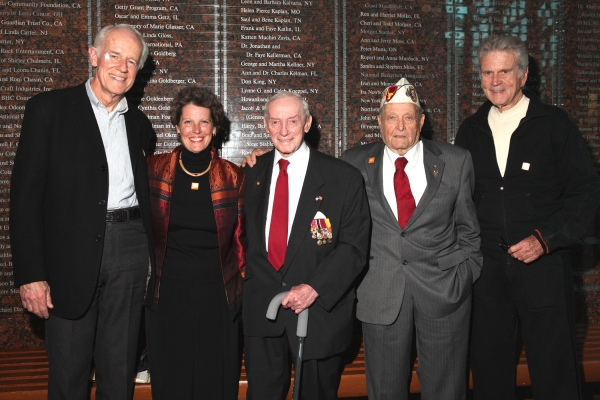 Mike Farrell, Don Versaw, Houston Turner and Don Murray

Robert Loggia and Harold Bergbower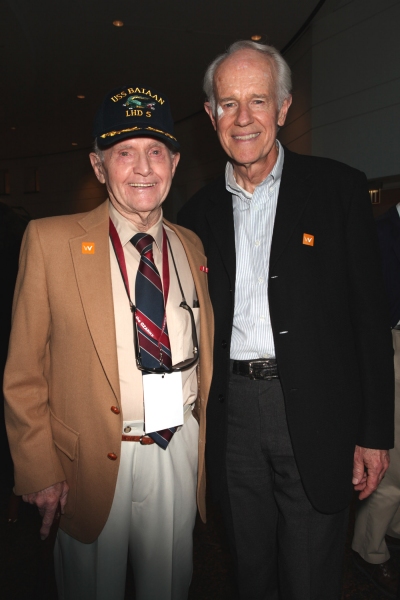 Jim Collier and Mike Farrell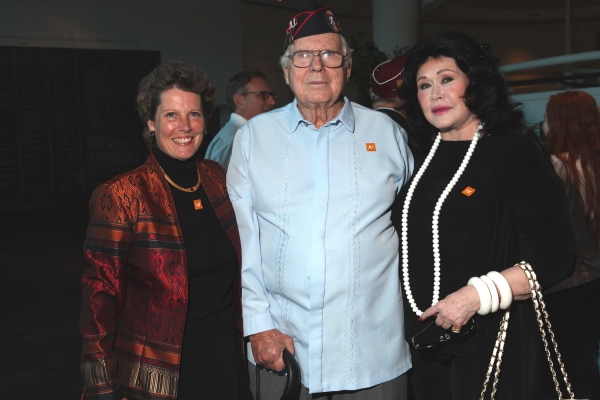 Director Jan Thompson, Ed Friese and Joan Van Orden

Ed Friese, Loretta Swit, Bill Sanchez, Warren Jorgenson, Director Jan Thompson

Bill Eldridge, Harold Bergbower, Loretta Swit, Ed Friese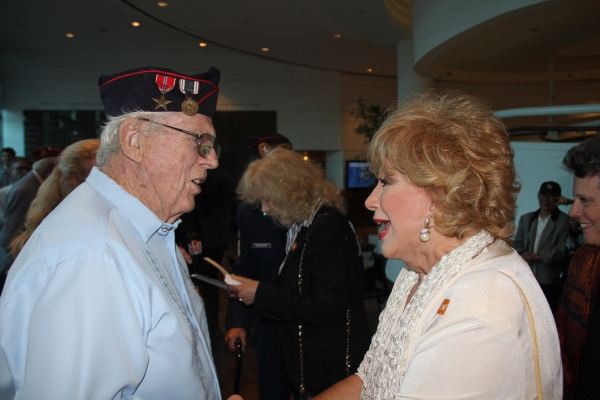 Former POW Ed Friese and Ruta Lee at the LA Premiere of Never The Same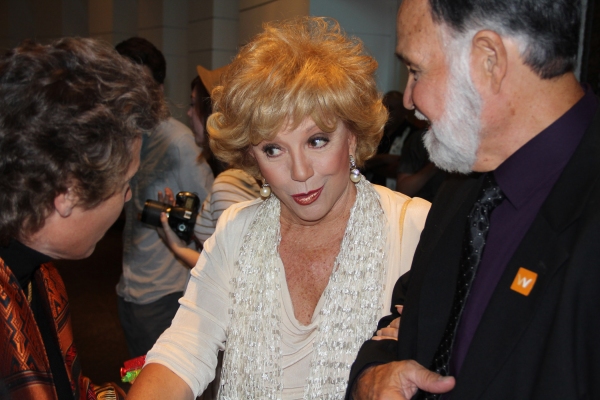 Director Jan Thompson, Ruta Lee and Francisco Lovato at the LA Premiere of Never The Same

Ed Friese, Lester Tenney, Don Versaw, Chris Franciosa, Harry Corre, Loretta Swit, Bill Eldridge, Jan Thompson, Don Murray, Bill Sanchez, Houston Turner, Mike Farrell, Harold Bergbower, Jim Collier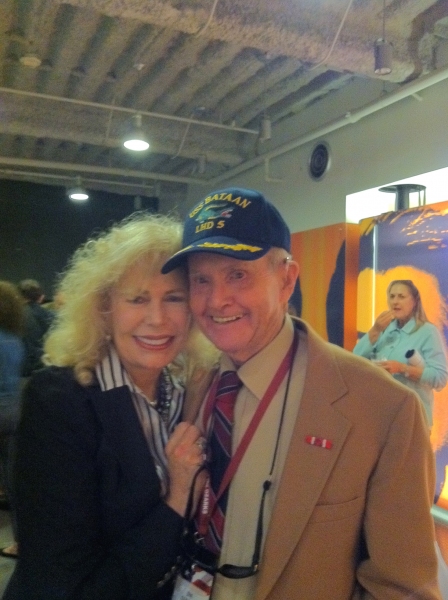 Loretta Swit and Jim Collier