Photo Coverage: Curtain Call And Press Night Celebration Of 3D Theatricals' MILLION DOLLAR QUARTET
The untold tale of four rock n' roll pioneers and takes center stage when the hit Broadway musical MILLION DOLLAR QUARTET returns to Southern California... courtesy of 3-D Theatricals (3DT), one of Los Angeles' and Orange County's most critically acclaimed musical theatre production companies.
Inspired by an electrifying true story with a Book by Colin Escott and Floyd Mutrux, the show is an original concept by Mutrux who was also its original director. MILLION DOLLAR QUARTET begins a regional premiere series of performances February 9 - 18 at the Redondo Beach Performing Arts Center; followed by a second engagement at the Cerritos Center for the Performing Arts February 23 - March 4, 2018. The production's official press opening is Saturday, February 10 at 8pm. David Lober* directs the 3DT production with David Lamoureux serving as Musical Director and Michael Monroe Goodman* as Associate Musical Director. *Denotes Members of Actors Equity Association.
Set in Memphis, Tennessee on December 4, 1956, the Tony® Award-winning musical harkens back to when Sam Phillips, the "Father of Rock 'n' Roll" - responsible for launching the careers of Johnny Cash, Jerry Lee Lewis, Carl Perkins and Elvis Presley - brought the four superstars together at the Sun Records storefront studio for the first and only time, resulting in what became known as one of the greatest jam sessions in rock 'n' roll history. As such, the legendary event comes to life on stage with an irresistible telling of broken promises, secrets, betrayal and celebrations that are both poignant and amusing. Relive the era through a rousing score of rock 'n' roll, gospel, R&B and country hits such as: "Blue Suede Shoes", "Fever," "Walk the Line", "Sixteen Tons", "Who Do You Love?", "Great Balls of Fire", "Folsom Prison Blues", "Whole Lotta Shakin' Goin' On", "Hound Dog" and more; performed by a world-class cast including Cole* (Elvis Presley), John Countryman* (Jerry Lee Lewis), David Elkins* (Johnny Cash), and Michael Monroe Goodman* (Carl Perkins). Featured cast members include Adrienne Visnic (Dyanne), Zachary Ford (Sam Phillips); and musicians Omar D. Brancato* (as Jay Perkins / Bass), and David Lamoureux (as Fluke / drums). *Denotes Members of Actors Equity Association.
"We couldn't be more delighted than to bring MILLION DOLLAR QUARTET back to SoCal audiences," said
T.J. Dawson, Executive Producer and Artistic Director of 3-D Theatricals. "The story and the music are not only exhilarating but a pairing that gets under your skin and leaves you euphoric. The idea of being a fly on the wall during such an extraordinary moment in music history is a natural for audiences' young and old alike."


Executive Producer/Artistic Director T.J. Dawson

Zachary Ford, John Countryman, Omar D. Brancato, Michael Monroe Goodman, David Elkins, Cole, and Adrienne Visnic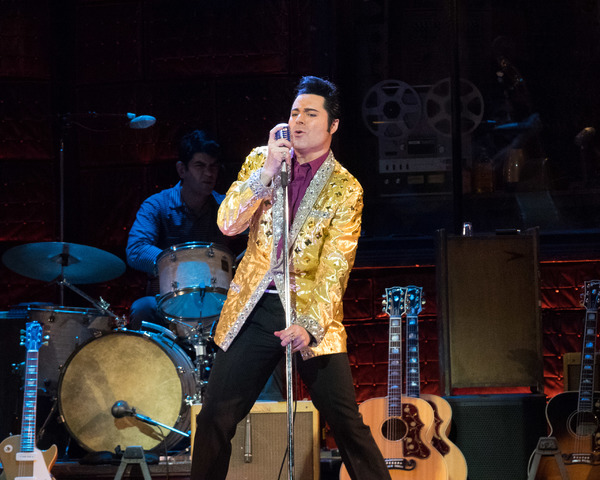 Cole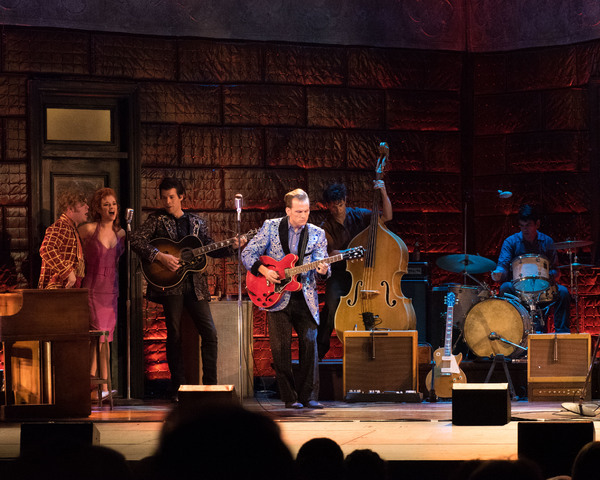 John Countryman, Adrienne Visnic, David Elkins, Michael Monroe Goodman, Omar D. Brancato, and David Lamoureux

Cole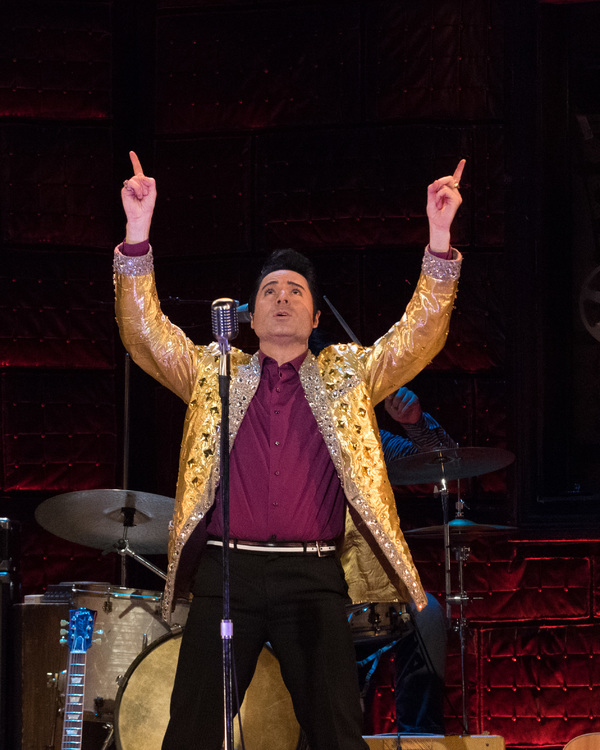 Cole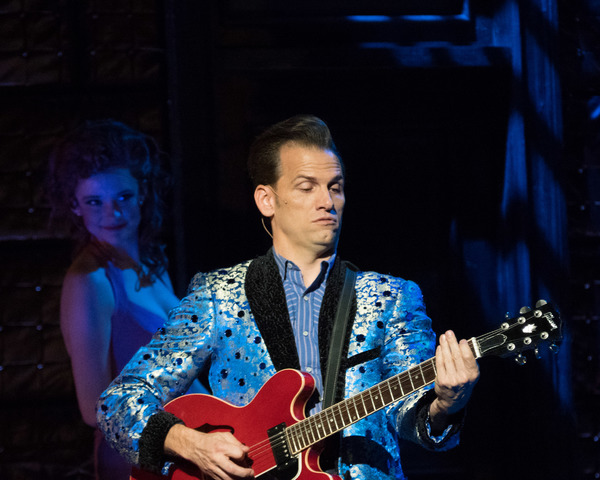 Michael Monroe Goodman

Michael Monroe Goodman and Omar D. Brancato

Michael Monroe Goodman, Omar D. Brancato, Adrienne Visnic, Cole, and David Elkins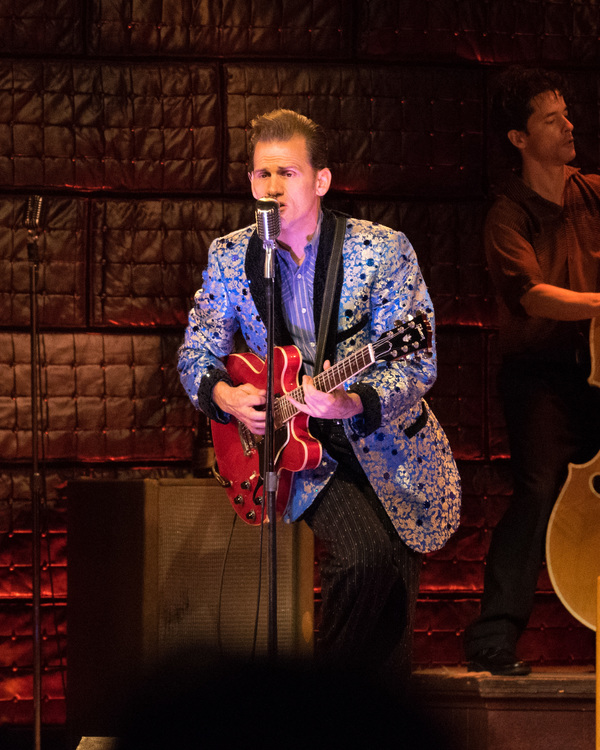 Michael Monroe Goodman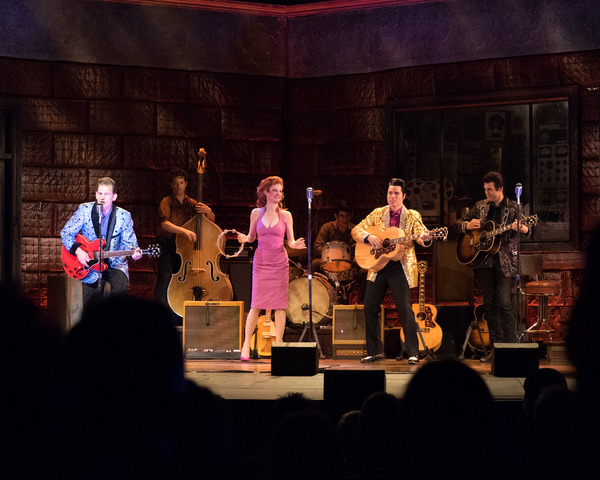 Michael Monroe Goodman, Omar D. Brancato, Adrienne Visnic, Cole, and David Elkins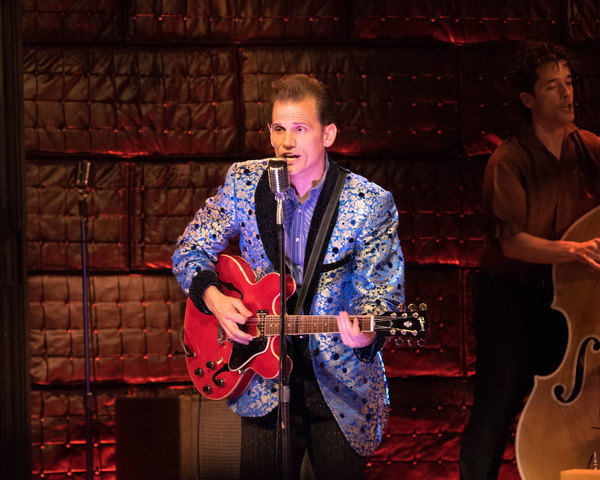 Michael Monroe Goodman

John Countryman and Adrienne Visnic

Michael Monroe Goodman, Omar D. Brancato, Adrienne Visnic, Cole, and David Elkins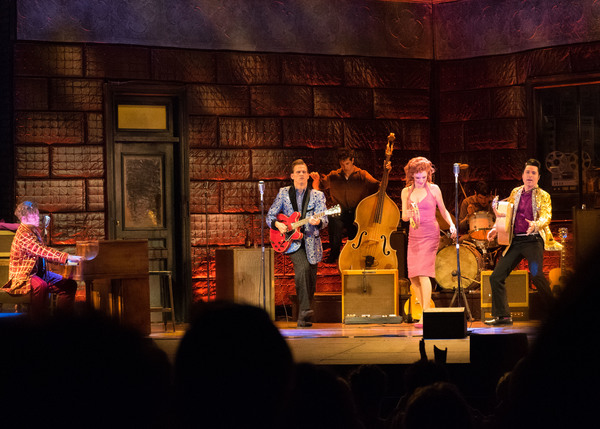 John Countryman, Michael Monroe Goodman, Omar D. Brancato, Adrienne Visnic, and Cole

Omar D. Brancato, Michael Monroe Goodman, Adrienne Visnic, David Lamoureux, Cole, and David Elkins

John Countryman, Omar D. Brancato, Michael Monroe Goodman, Cole, and David Elkins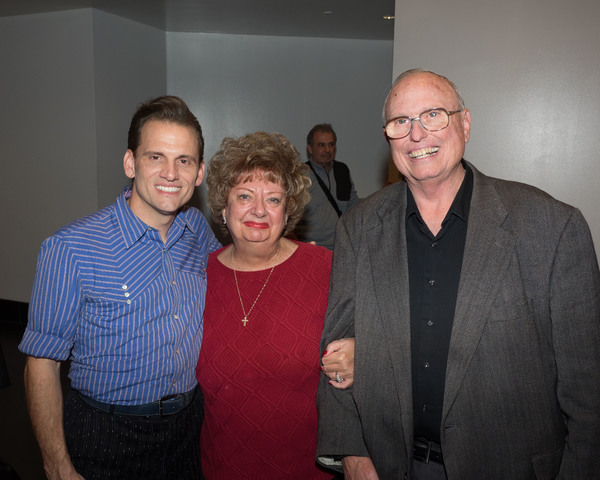 Michael Monroe Goodman, Susan Dawson, and Jim Dawson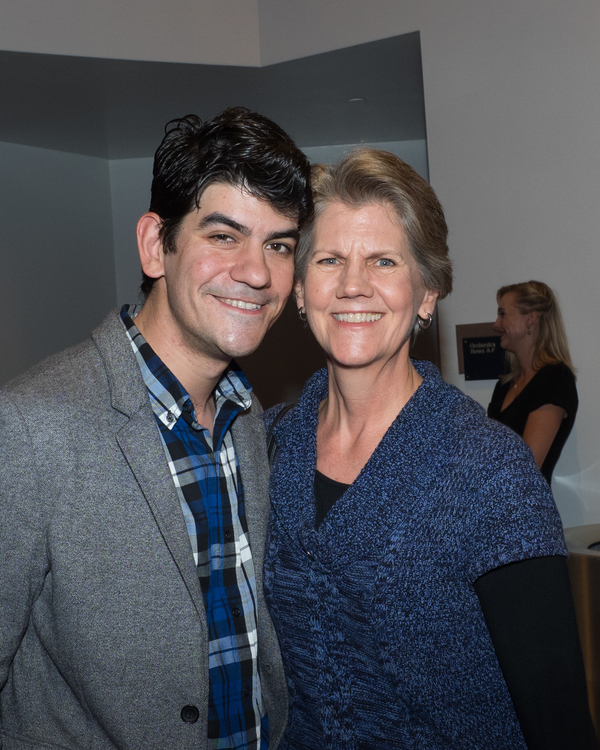 Musical Director David Lamoureux and Julie Lamoureux

Christine Tucker, T.J. Dawson, and Eric Ferguson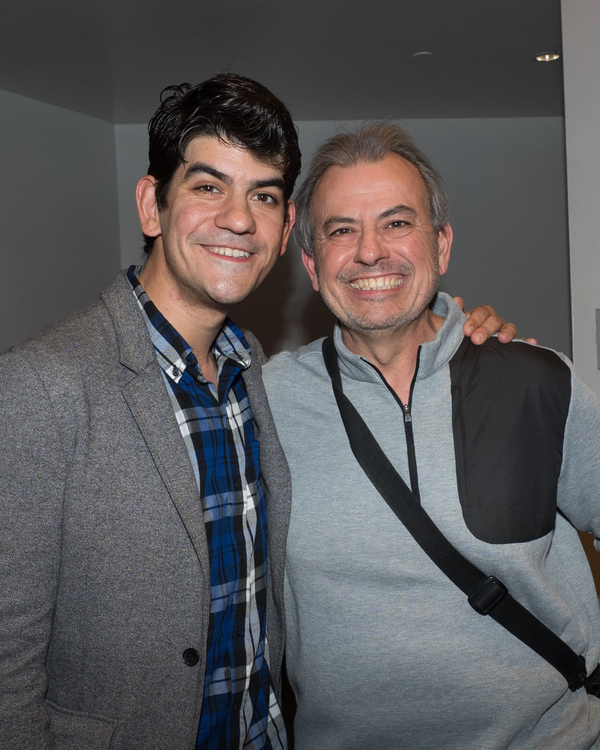 David Lamoureux and Coe Lamoureux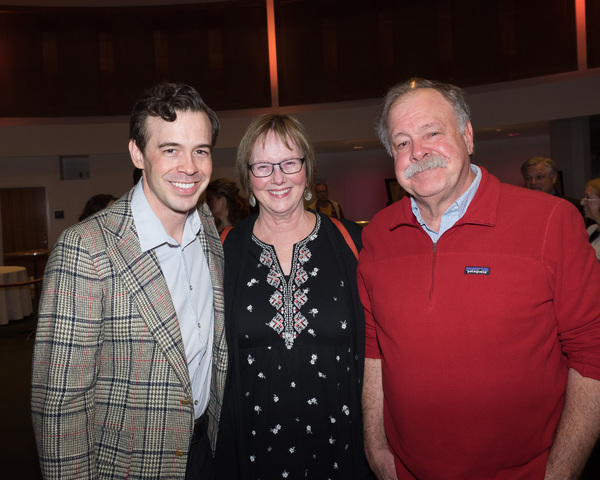 Zachary Ford and his parents

Director David Lober and T.J. Dawson

Susan Dawson, Cole, Jim Dawson, and Michael Monroe Goodman

Adrienne Visnic and T.J. Dawson

Cole and John Countryman

Cole and Mindi Miller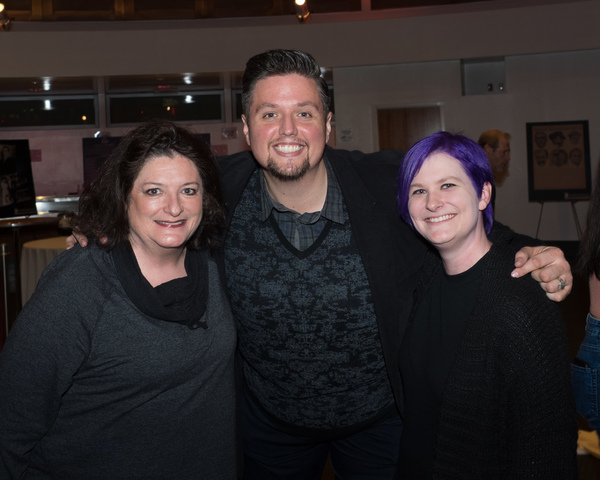 Terry Hanrahan, T.J. Dawson, and Jenny Ludwig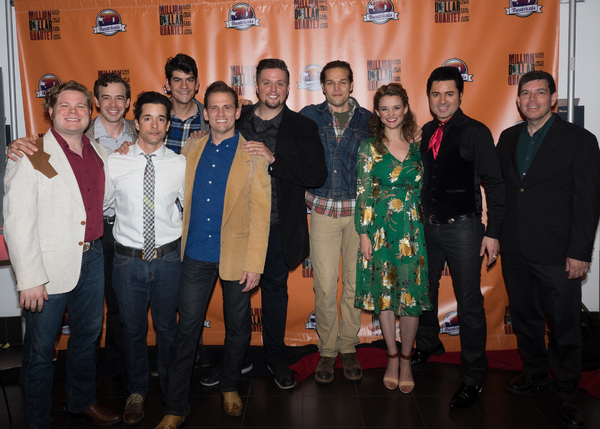 John Countryman, Zachary Ford, Omar D. Brancato, David Lamoureux, Michael Monroe Goodman, T.J. Dawson, David Elkins, Adrienne Visnic, Cole, and David Lober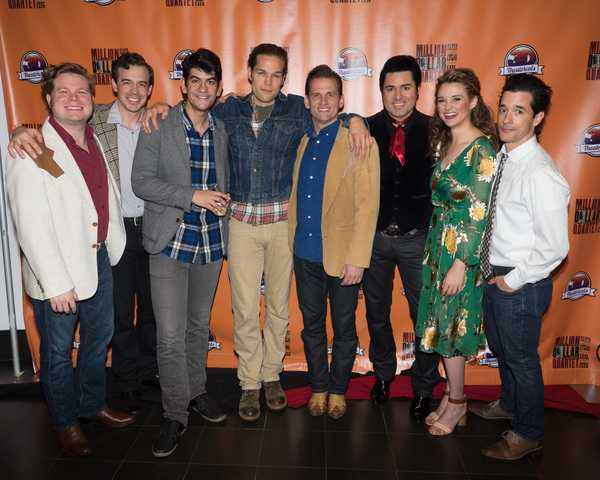 John Countryman, Zachary Ford, David Lamoureux, David Elkins, Michael Monroe Goodman, Cole, Adrienne Visnic, and Omar D. Brancato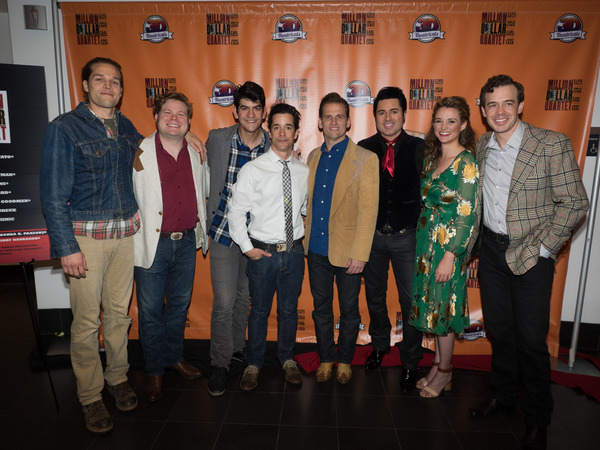 David Elkins, John Countryman, David Lamoureux, Omar D. Brancato, Michael Monroe Goodman, Cole, Adrienne Visnic, and Zachary Ford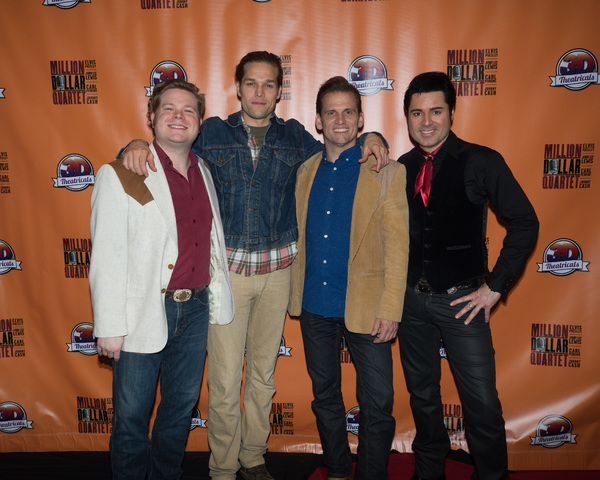 John Countryman, David Elkins, Michael Monroe Goodman, and Cole
From This Author Lily Lim