Phantom Projects Theatre Group to Present West Coast Premiere of GATHERING BLUE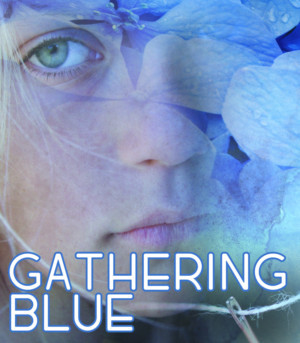 On November 16, 2017, Phantom Projects Theatre Group will present the West Coast Premiere of Gathering Blue with a special day-time performance for Southern California schools at 10AM and for the public at 7PM. It seemed only fitting that the troupe would bring the second story in what is known as The Giver Quartet to the La Mirada Theatre stage due to their great success with the themes that are prevalent in the Young Adult books by Lois Lowry. In 2011, the troupe presented the Southern California Premier stage adaptation of Lowry's incredibly popular book The Giver. What was supposed to be just a 2-performance run, extended into 7 performances, selling nearly 10,000 tickets in the process.
Though the book is popular among 5th-8th grade readers, the themes and messages of the show resonate to all audiences, and parents and educators use the book as a great way to address one of the central plot points: power versus freedom, as well as our relationships with those who may considered "different." The New York Times book review summed it up best with: "Lowry's concerns in ''Gathering Blue'' are impressively large. The novel is sure to raise the kind of questions relevant to our own time. What kind of world are we creating for future generations? Can art really shape the way an underclass lives? And is it better for an individual to work toward improving a flawed, repressive society, or reject it and search for a better place to live?"
Although based on Lowry's book, the production is adapted for the stage by Eric Coble. The production is directed by Timothy P. Thorn, who last year played the lead role of The Giver when the troupe brought the production back as a set-up for this year's Gathering Blue performance. Tickets are now on sale at www.PhantomProjects.com or www.LaMiradaTheatre.com (24 Hours) or at 562-944-9801.
The story of Gathering Blue centers on Kira, a young girl who has been ostracized from her community due to her disability. In this futuristic, apocalyptic future, children are kept like animals and human life is cheap. When the outcast Kira is discovered to have a hidden talent that holds value to the community, she learns to use her newly found abilities as a way to relieve her own maltreatment, as well as those undergoing oppression around her.
The cast features: Erin Marie Durcan as Vandara, Maya Erlandson as Katrina, Neal Fugate as Jamison, James McFarlane as Christopher, Thomas Peacock as Matt, Stephanie Thomas as Matt's Mom, Angie D. Watson as Annabella, Logan J. Watts as Thomas, Clare Watts as Jo, and Haven Watts as Kira.
Now celebrating its 21st Anniversary, Phantom Projects Theatre Group has consistently presented and produced shows geared towards teens and young adults. Such is the long-standing mission statement of an organization which seeks to provide a platform for interactive education.
Phantom Projects Theatre Group co-founder, Steve Cisneros began this theatre company while a teenager, specifically because at the time of inception, there were virtually no theatre organizations geared specifically to inspiring and educating people his own age. Even 21 years later, the old-fashioned means of communication through theatre arts still finds its place within the youth community.
ABOUT PHANTOM PROJECTS THEATRE GROUP
Founded in 1996 / 1997 season by Steve Cisneros and teacher Bruce Gevirtzman, Phantom Projects Theatre Group is a non-profit theatrical Production Company consisting of volunteer performance troupes including both teen and adult performers for main stage productions, and fully teen-performed touring productions which annually perform for over 10,000 people across the Southland. In addition to touring productions which travel to both schools and youth groups, Phantom Projects maintains a fully stocked costuming department designed to suit the needs of schools and other arts organizations. Rounding out Phantom Projects' performance programs are The Young Artist Project, the only project of its kind that puts 10 strangers together with just 14 days to create, produce, and present an evening of original theatre, music, dance, film, and much more. Today, co-founders Steve Cisneros and Bruce Gevirtzman serve as the producing artistic director and resident playwright, respectively.
For more tickets, audition or general information on Phantom Projects Theatre Group, please visit the official website at www.PhantomProjects.com.