LA Theatre Works Records Newly Resonant SISTERS MATSUMOTO for Radio & Online Streaming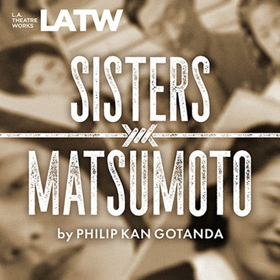 Set in Stockton, California in 1946,Philip Kan Gotanda's acclaimed play about a Japanese-American family returning home after time in an Arkansas internment camp during World War II takes on renewed resonance as current government policies and rhetoric continue to inflame anti-immigrant sentiment. Starring Keiko Agena (Better Call Saul, 13 Reasons Why),June Angela (Tony and Drama Desk nominee for Shogun on Broadway, The Electric Company on PBS) and Suzy Nakamura (ABC's The Goldbergs, Blackish, Dr. Ken) as the sisters, with Greg Watanabe (Allegiance on Broadway, Curb Your Enthusiasm, Watch Over Me) and Ryun Yu (Hold These Truths at East West Players, Pasadena Playhouse), as their husbands. Also in the cast is Kurt Kanazawa. Directed by Tim Dang, former artistic director of East West Players.

A panel discussion led by playwright Philip Kan Gotanda, whose family counted themselves among the 120,000 Japanese-Americans forced into government internment camps during WWII, and renowned actor/activist George Takei, who lived in an internment camp as a child for the duration of the war, will follow the 3 p.m. performance on Saturday, Nov. 17.

Each of the four performances at UCLA's state-of-the-Art James Bridges Theater will be recorded live in front of an audience for future radio broadcast, distribution on CD, digital download and online streaming. L.A. Theatre Works' syndicated radio theater series broadcasts weekly on public radio stations across the U.S. (locally, in Southern California, on KPFK 90.7 FM); can be heard daily in China and around the world on the Radio Beijing Network; can be downloaded as a podcast via iTunes and NPR One; and can be streamed on demand at www.latw.org.
More Hot Stories For You