Click Here for More Articles on STUDENT CENTER - HIGH SCHOOL EDITION

Education Round Up: Los Angeles Theatres Unite an Expansive Community Through Youth Programs
Los Angeles is one of the most widespread metropolitan hubs, but that doesn't stop the theatre community from joining together to bring arts to the city's youth.
Below is an assemblage of companies with programs that engage young people in the study and practice of theatre.
---
August Wilson Monologue Competition: Center Theatre Group is the Los Angeles home of the August Wilson Monologue Competition. Within the program, students work with teaching artists to improve their acting, storytelling, and audition skills while exploring the work of August Wilson and The American Century Cycle.
Student Matinee Program: This program begins with a pre-show Educator Conference for teachers as well as classroom resources to immerse the students in the world of the play. Students then attend the performance followed by a Q&A with the cast and crew.
School Partnerships: Center Theatre Group offers a series of programs for schools including the August Wilson In-School Residency, Disney Musicals, and the Front and Center Theatre Collaborative. Each program offers a specialized way of bringing theatre into the classroom and improving the collaboration between teachers and students.
Educator Programs: CTG offers extensive resources for educators. This includes materials on specific shows, the Working in Theatre Series, and career content. There are also workshops and student events and a blog where teachers can read or even contribute.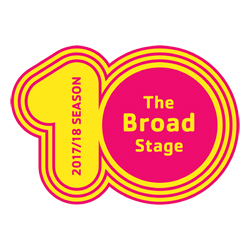 Broad Stage
Student matinees: Broad Stage offers student matinees to grades K-12.
Educator Professional Development: Educators are offered professional development opportunities in conjunction with student matinees. Workshops help teachers to integrate the subject into the classroom.
Study Guides and Resources: Teachers are provided with study guides, worksheets, and pre and post show activities for the classroom to encourage learning through the arts.
Teaching Artist Cohort: Select educators and artists participating in the student matinee program join together in this program alongside the Education & Community Programs staff to create curriculums for the classroom and workshops for teachers.
Higher Education: Broad Stage also provides master classes, open rehearsals, student tickets, and internships to those studying in higher education.
Literacy Project: This program invites 10th grade students to attend a season of productions at the Geffen. Students engage in pre- and post-show sessions with teaching artists, then work with their English teachers and Literacy Coaches from UCLA Center X to develop their essay writing and overall literacy capabilities.
High School Partnerships: The Geffen participates in a partnership program where the five lowest performing high schools are brought in to attend mainstage productions. They are aided in understanding through pre-show sessions with teaching artists as well as workshops with theatre professionals. Study guides are provided to maximize learning and exposure.
Lights Up: This program serves not only students but non-profit organizations, veterans, homeless adults and more. disenfranchised populations are given the opportunity to attend productions, work with teaching artists and performers, attend pre- and post-show discussions, and gain an overall sense of welcome and learning from the theatre community.
Study Guides: The Geffen provides Study Guides available to all who may be interested. They can be accessed any time online.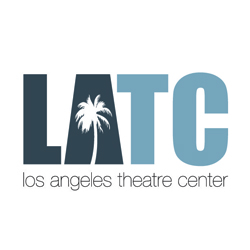 The Latino Theatre Company at Los Angeles Theatre Center
Play at Work: This after-school program gives students the chance to apprentice with and shadow professionals in the industry. Students have the option to learn all kinds of skills from carpentry and costuming to house management and public relations.
Summer Conservatory: The Summer Conservatory brings in students for five weeks to work at a university level on their performing arts skills. They attend courses in acting, playwriting, dance, voice/speech, theater analysis, and movement, work with writers, actors, scholars and theater technicians, and study college-level plays and texts. The program culminates in a performance of an original piece conceived by the students.
Student Matinees: LATC offers student matinees for students of all ages as well as local theatre groups in the community.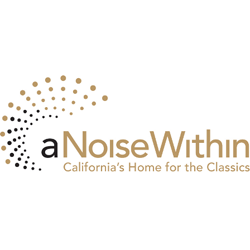 A Noise Within
Student Matinees: A Noise Within provides matinees of full-length productions to classes. These include a post-show discussion and are preceded by classroom activities available in study guides as well as the option to bring in ANW teaching artists for workshops and classroom residencies.
Young Adult Council: This program brings together students from across the LA area. They have access to cast and creative teams, backstage goings on, and masterclasses with teaching artists. The Council unites students with their peers and creates a sense of community within the arts.
Study Guides: Educators have access to a series of study guides based on productions A Noise Within produces. They bring the study of the work into the classroom through activities, historical context, and more.
---
Want to be included in the round up? Send an email to julie@broadwayworld.com