BWW Review: ZANNA, DON'T! - Sound Glitches Eclipse Some Fine Singing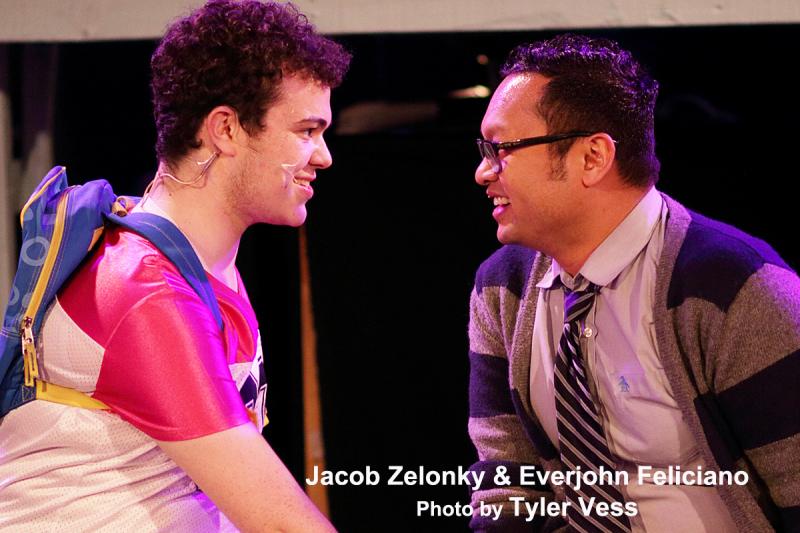 ZANNA, DON'T!/book, music & lyrics Tim Acito/additional lyrics by Alexander Dinerlaris/directed by Lauren J. Peters/Chromolume Theatre at the Attic/thru February 5, 2017
Chromolume Theatre at the Attic has produced Tim Acito's very cleverly written ZANNA, DON'T! with very mixed results. Major sound anomalies opening night marred the ability to clearly hear all of Acito's very witty lyrics set in a fictional high school where gayness is the norm and heteros are shunned. Frequent loud popping of the speakers annoyingly occurred more than reasonably excusable. Best moments of this show, not surprisingly, were the more quiet ones without the musical director Daniel Yokomizo's piano battling for volume supremacy over the imbalanced miking of the supposedly harmonizing singers. Some performers were miked blaringly loud, with only a few at the proper level.
Some of the gifted vocalists managed to be heard and grab the stage in spite of the horrible sound system. Everjohn Feliciano as the very popular chess champion Mike nailed his sweet tunes with his dulcet vocals. Jillian Easton as Kate, the leader of the mechanical bull riding group, seized her opportunity to showcase her strong vocals in "Ride 'Em." Jacob Zelonky, interestingly miscast as the football jock Steve, duet very nicely with Feliciano in "I Think We Got Love," and then with Easton in "Don't Ask, Don't Tell."
But the scene-stealing, show-stopping performance belonged to the incomparable Vanessa Magula as the ball-busting, unlucky in love Roberta. Magula has an abundance of stage presence to complement her strong vocals, her sharp comic deliveries and her precise dance moves (in the choreography by Michael Marchak). Magula wowed the audience in "I Ain't Got Time" with her Christina Aguilera-esque vocals. In "Whatcha Got?" Magula's hot moves rivaled Beyonce's.
Jason Bornstein had his vocal moment to shine as Zanna in "Zanna's Song."
Lilly Elliott effortlessly morphed into three characters with her able comedy chops. Michael Angel and Ken Maurice Purcell gave proficient vocal and dance support in their assortment of characters.
Hard to impartially access Lauren J. Peters' direction of her Beverly Hills 90210 age-ranged cast with the headache-inducing sound system interrupting the flow of the show. Hopefully, for the sake of the cast (and the audience), the sound malfunctions will be remedied more sooner than later.