Review: Black Comedy DEN OF THIEVES Trusses You Up in Laughter
DEN OF THIEVES/written by Stephen Adly Guirgis/directed by Eric Augusztiny/Hudson Guild Theatre/thru February 7, 2016
2Cents Theatre mounts a tight, thoroughly entertaining DEN OF THIEVES smartly written by Pulitzer Prize-winning playwright Stephen Adly Guirgis. Eric Augusztiny deftly directs his very talented cast of seven in a machine gun pace. What starts off as a realistic encounter of two members of a kleptomaniacs anonymous meeting morphs into an over-the-top burglary gone beyond bad, with much genuine pathos amidst the laughs resulting out of the absurd truthfulness of the impending circumstances.
Nothing funny about Maggie admitting to Paul that she just lapsed and shoplifted a bag full of groceries, and that's why she called him to come over. Paul sees progress in Maggie's fighting her thieving addiction as she has reached out to him for help. Alison Quinn, as the not-always clearheaded Maggie, sturdily grounds the ensemble of crazies, perfectly balancing the realism versus the idealism/naiveté of all the other characters. As Paul, the principled, upright recovering addict (to sooo many addictions) never knowing when to stop talking, Frank Gallegos wavers convincingly enough to still resemble having a backbone and willpower. (This is a compliment.)
Kevin Herrmann as Flaco, Maggie's ex and "brains" of the featured heist, vividly projects simultaneously street smarts, stupidity and bluster; later making a substantially reasonable argument for his irrational behaviors. Nice! Paulina Gamiz, as Boochie, Flaco's current woman, skillfully uses her sexuality/her body as the only tool she expertly knows how to utilize to get her ways. But beneath Boochie's dumbness facade, Gamiz craftily bares her deeply hidden vulnerability and pain.
In the second act; the burglary targets (the mob) get introduced and dominate the proceedings as the four bungling thieves are hooded and tied up in individual chairs. (Very funny physical comedy bit of Gallegos' Paul and Herrmann's Flaco wiggling in their respective ropes trying to 'attack' each other.) Eric Geller, as Big Tuna's nephew Sal and Little Tuna's babysitter, excels as the burly hitman with a gambling crutch and the ongoing humiliation of having to answer to Little Tuna's every whim. Chris Lanehart, as Little Tuna, easily vacillates between his tough guy persona and his inner sensitivity, too soft to follow in his mob leader-father's footsteps. Cris D'Annunzio strongly limns Big Tuna, a godfather with paternal concerns for his not-so-tough son.
Via the absurdity of the juxtaposition of choosing which of the four amongst themselves is to be killed and the silly games the four play to decide their fatal fate, Guirgis manages to expose the human qualities these four didn't even know they were capable of. Brilliant writing performed by a spot-on cast. These actors all reach beneath their character's stereotypic traits revealing their individual humanity. Not a false note in anyone's portrayal of these intricately fine-drawn, three-dimensional people.
Kudos to Nicholas Acciani's basic utilitarian set design, making for an easy efficient set change between Maggie's sparse, barren apartment to Big Tuna's wood paneled den.
From This Author - Gil Kaan
      Gil Kaan, a former Managing Editor of the now-defunct Genre magazine, has had the privilege of photographing and interviewing some major divas of film, television, and stage in... (read more about this author)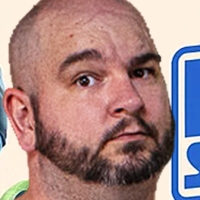 Interview: Chatting With Russall S. Beattie On THE EMPIRE STRIPS BACK At Montalban Theatre

November 28, 2022

The U.S. tour of the hit Star Wars burlesque parody The Empire Strips Back has begun previews at the Montalban theatre, with opening night on November 30, 2022. This unique show is best described by its creator Russall S. Beattie who let me beam into his creative brain a little.
---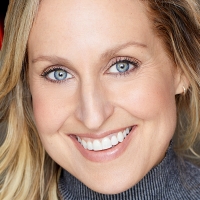 Interview: Annie Sertich Finds A NIGHT OF FAMILY & A Creative Home At The Groundlings

November 23, 2022

Adding to their already extensive line-up of impro shows, The Groundlings will be presenting A Night of Family for one-night only December 5, 2022. This show features Main Company member Annie Sertich with three Groundlings alumni Tim Bagley, Michael Hitchcock and Mindy Sterling. I got a chance to pick Annie's creative mind, a long-time Groundling.
---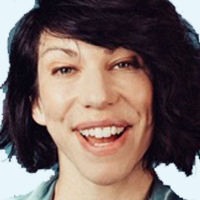 Interview: Jessica Pohly's Always Dancin' & Improv-vin' In & Out of A COZY WINTER CABIN

November 23, 2022

The Groundlings brand new Friday/Saturday holiday show Groundlings Cozy Winter Cabin opens December 2, 2022. Chris Eckert directs Main Company members Sam Desurra, Chris Kleckner, Laird Macintosh, Karen Maruyama, Jessica Pohly, Jay Renshaw and Annie Sertich. Jessica very pleasantly surprised me with her quick responses to my queries.
---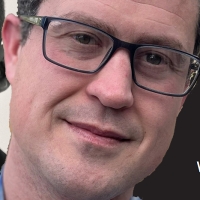 Interview: Director Andrew Neisler Making Sense In The Story Of MINDPLAY

November 21, 2022

The Geffen Playhouse is world premiering mentalist Vinny DePonto's latest show Mindplay. The run (already started) plays through December 18, 2022. I got the chance to chat with Vinny's long-time collaborator director Andrew Neisler.
---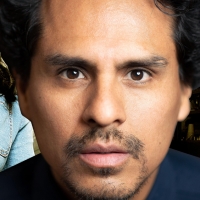 Interview: Making Great Sandwiches Makes for a Great Life for CLYDE'S Reza Salazar

November 15, 2022

Clyde's, the latest work of two-time Pulitzer Prize winner Lynn Nottage, just opened at the Mark Taper Forum November 15, 2022. Clyde's centers around a truck stop (Clyde's) staffed by rehabilitating ex-cons. Kate Whoriskey directs the cast of Kevin Kenerly, Tamberla Perry, Reza Salazar, Nedra Snipes and Garrett Young. Reza managed to squeeze out some time in between rehearsals to answer a few of my queries.
---