BWW Interview: Third Time's The Charm For IL TROVATORE's Guanqun Yu
LA Opera has opened their 35th season with Verdi's IL TROVATORE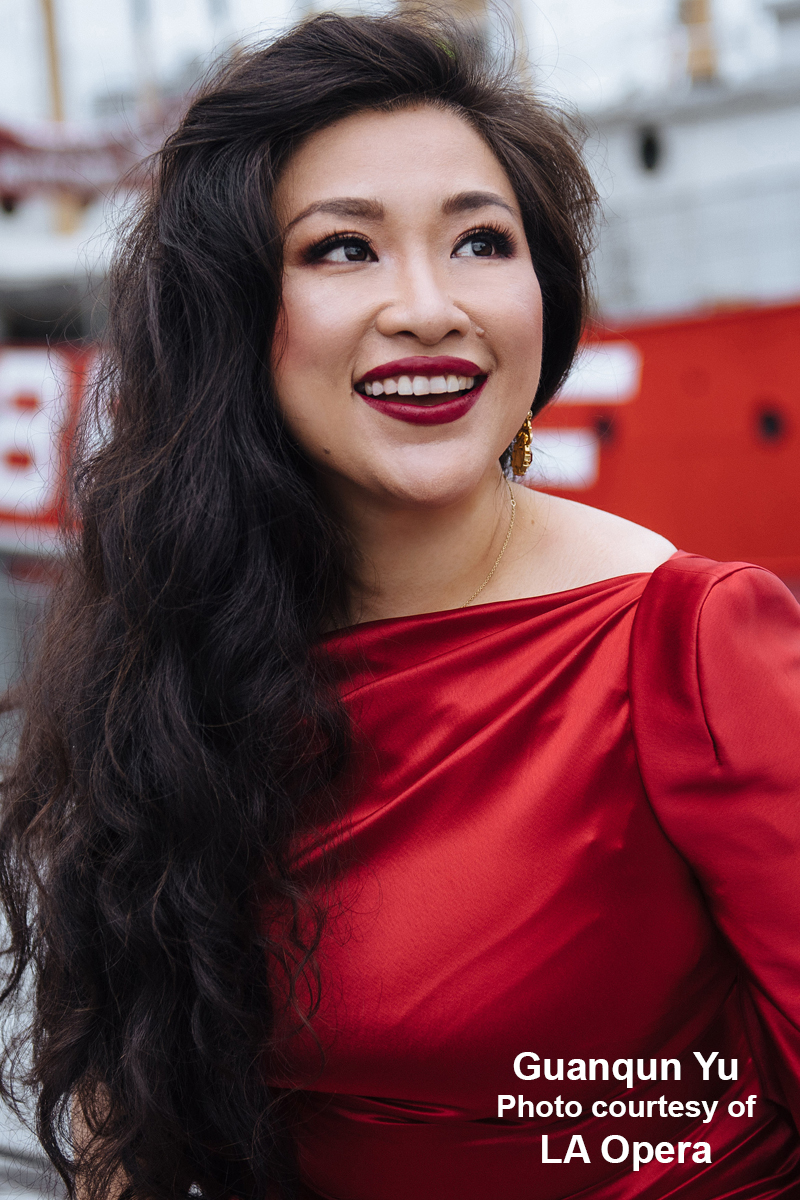 LA Opera has opened their 35th season with Verdi's IL TROVATORE. Conducted by James Conlon and directed by Francisco Negrín, live performances at The Dorothy Chandler Pavilion through October 10th will be supplemented by two live streams October 3rd and 6th. IL TROVATORE stars Guanqun Yu in the role of Leonora.
Had the chance to query Guanqun on her vocal regimen and the lightbulb moment when she realized she wanted a career singing opera.
Thank you for taking the time for this interview, Guanqun!
This is not the first time you've sung the role of Leonora. In 2011, you portrayed Leonora at the Teatro Giuseppe Verdi, and in 2012 as your debut at the Metropolitan Opera. What is it about the role of Leonora that calls you back to inhabit her?
I started to sing Leonora at the beginning of my career. It was such a great role for me to experience. Lots of Belcanto lines and the dramatic effects in the character's music and text. Each time I can place more colors on her. This is my third time in a fully staged production. The female character develops in every act; she was a passionate girl who was in love in the first act and yet sacrificed herself at the end. She shows a huge development of humanity. Love is powerful.
This is always not the first time you're graced the LA Opera stage. In 2015, you sang the role of Countess Almaviva in THE MARRIAGE OF FIGARO. Any familiar faces in the cast or creatives from MARRIAGE in this production of IL TROVATORE?
No, unfortunately I didn't get to see my wonderful colleagues from before. But I have been able to meet new and interesting voices.
What had you been doing to keep creatively sane during the lockdown?
I've been growing tomatoes in my garden - ninety of them, singing few sacred songs in the church every Sunday when allowed. I've also been doing some concerts in small gathering places. And I've started to teach some younger singers at the China Conservatory of Music in Beijing.
Did you do your vocal warm-ups regularly even though you weren't performing?
Yes. I have to each and every single day.
Do you have a set pre-show warm-up?
I do warm up in the morning on the days when I have a show. I sing some vowels in the same tone, bit scales up and down, for about 10-15 minutes depending on the day. Meanwhile I do body stretches at the same time. Then I shut up till about half-an-hour before the show, and then I warm up again with a few notes.
What were your feelings when you were announced the winner of the 2008 Belvedere International Singing Competition?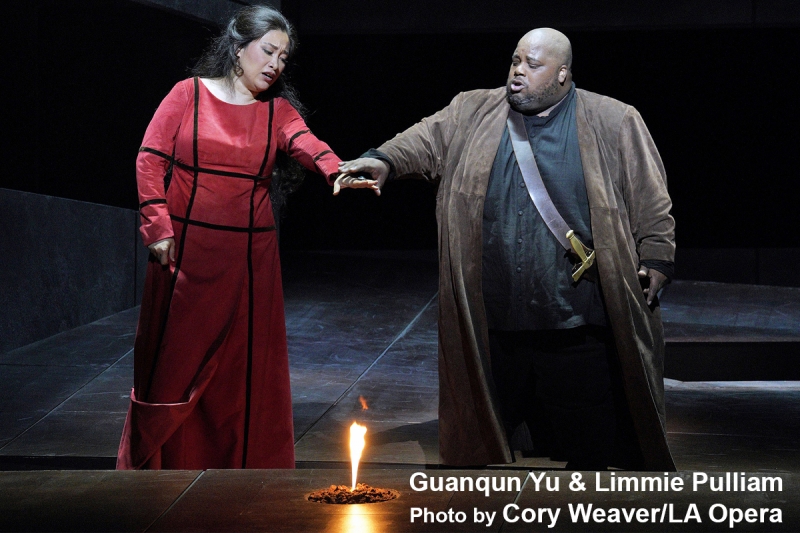 To be honest I was quite overwhelmed, since I don't understand German, and the pronunciation of my name sounds very strange to me. I won almost all three prizes then and had to be reminded three times by a friend to get up. But I was also surprised. Since it was my first international competition, all of a sudden, I feel accepted by the western world.
At what age did you realized you wanted to sing on the opera stage?
2007, after watching my first live opera in Shanghai. By the way, it was a coproduction of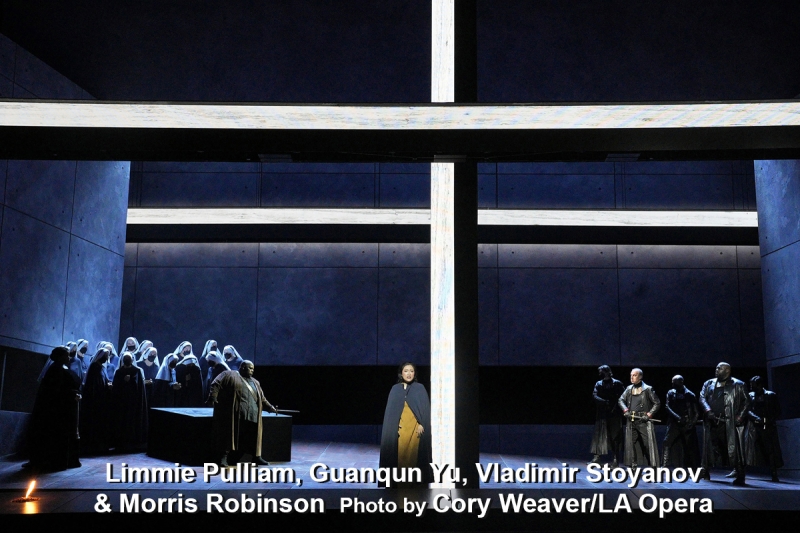 Shanghai/Zürich opera's TURANDOT (which I sang later in Zurich in 2018). I'd like to share something about this. The curiosity I have for opera was always the motivation to keep me going. From the beginning (it was about 2002 when I saw my first opera recording in a big classroom in my college, CARMEN sang by José Carreras with Agnes Baltsa), I was simply in love with this art form. I was driven to be able to experience an opera character singing and acting with orchestra and chorus. Loving/screaming/hating/crying/laughing like an actor, but meanwhile singing the most difficult or beautiful phrases. That's all I wanted, no one told me that's an opera singer's life form. And
no one told me how much I'm going to experience. Because of that, I kept trying and didn't give up. If anyone would have told me the truth, it might be another story.
How young were you when you started your vocal training?
I was 18 years old and in high school. I found out singing was "easier" than playing accordion, which I tried to avoid daily since the age of 10. But back then I was only singing Chinese songs, Italian songs, few arias.
I remember seeing the film of the Chinese ballet/opera The White-Haired Girl years ago. I was amazed at the precision of all the dancers. Was your vocal training as rigid as those ballet dancers must have been?
It was hard at the beginning. I wasn't studying with a famous teacher at first. At the beginning I could only sing up to two-lined octave F. I had to find each and every note after that note, one by one. I was lucky all my Chinese teachers showed up always at the right time. My college teacher built my faith. After my Shanghai years, my teachers there taught me how to sing things musically. Later I met my Italian coach Adalberto Tonini and he told me to do subtraction and cut all the unnecessary items off.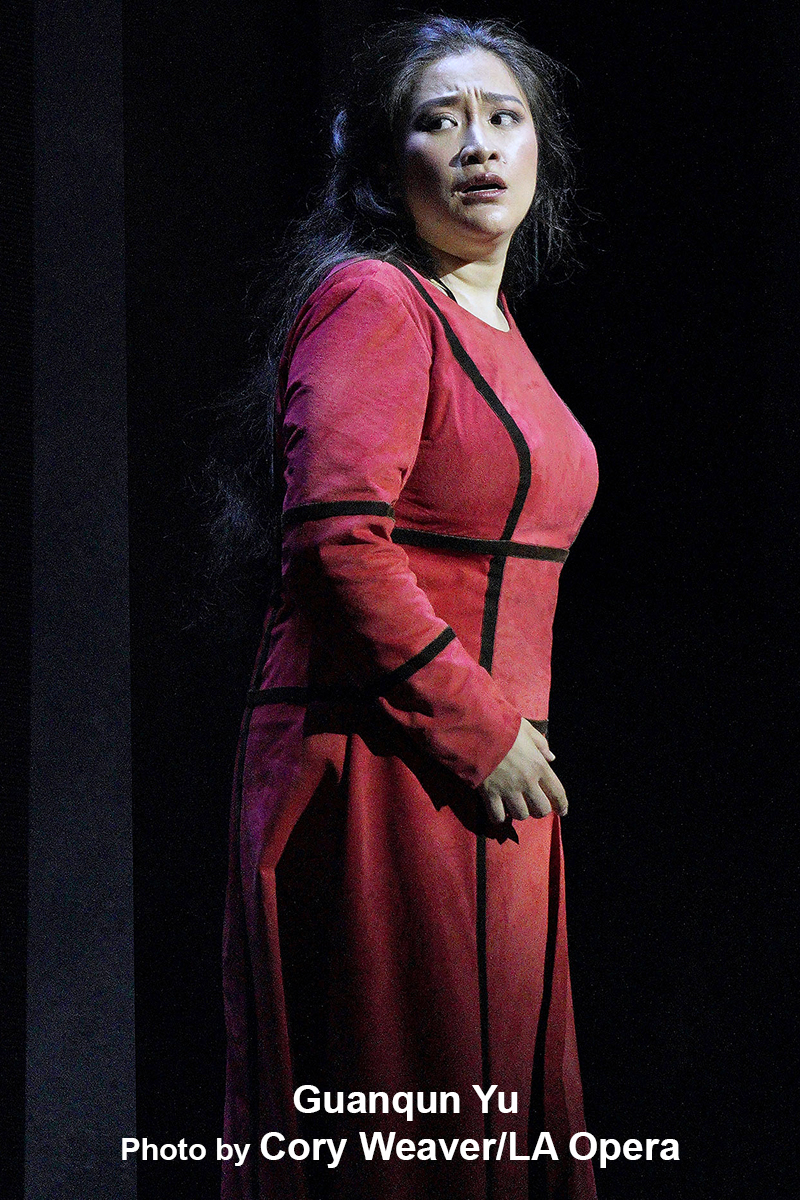 What is the one vocal lesson you were taught that you always apply to this day?
Everything I learned from Maestro Tonini I try to apply it every day at each performance.
Is there somewhere you haven't performed at yet that you'd love to command the stage?
Yes, the Covent Garden, La Scala, Teatro dell'opera di Roma, San Paolo, Teatro Real, I cannot pick one! Sorry.
You have sung a variety of leading ladies. Among them: IDOMENEO's Elettra, JEANNED'ARC AU BUCHER's Margarete, COSI FAN TUTTE's Fiordiligi, STIFFELIO's Lina, AIDA's High Priestess, I DUE FOSCARI's Lucrezia, OTELLO's Desdomona, SIMON BOCCANEGRA's Amelia, PAGLIACCI's Nedda, LA BOHEME's Mimi. Which of these or any other characters that you've sung would you like to sit at a dinner table with?
Mozart is always delicious with food.
What topics of conversation would you like to get into with these ladies?
Anything. They are like us anyway. They would also be in love and wish to have an interesting conversation about fashion, food, music, and most importantly, men.
What's in the near future for Guanqun Yu besides your two bookings of TURANDOT in Paris and Hamberg?
I'm going to sing my first AIDA in Deutsch Oper Berlin next January. I have another role debut as Elvira in Verdi's ERNANI in Bregenz. And in Amsterdam, I'm going to sing the leading soprano in Verdi's REQUIEM.
Thank you again, Guanqun! I look forward to hearing your amazing Leonora.
For tickets to the live performances of IL TROVATORE through October 10, 2021 (as well as two virtual streamings); log onto www.laopera.org