BWW Interview: David Rambo - A Master At Juggling WAR & Hit TV Shows
L.A. Theatre Works' latest world premiere THE TUG OF WAR will begin May 25, 2017 at UCLA's James Bridges Theater. LATW commissioned prolific writer/producer David Rambo to create this piece on President John F. Kennedy's tough, thankless position dealing with Russian and Cuban relations in 1992.
David took some time from teaching at the South Carolina Governor's School for the Arts (during his hiatus from Will) to answer a few of our curious inquiries.
Hello, David! And thank you for agreeing to do this interview.
Hi, Gil. It's a pleasure. Thanks for your interest.
Since both yourself and L.A. Theatre Works are known creative entities, who courted whom to put on this production of THE TUG OF WAR?
Susan Loewenberg, Producing Director of LATW, approached me about a year ago, in the midst of the presidential primaries. She was inspired to present a play about presidential leadership during a crisis, and thought of JFK and the Cuban Missile Crisis. She previously produced my play GOD'S MAN IN TEXAS for LATW and commissioned me to do a radio script from the screenplay Adam's Rib, which was a lark from start to finish.
What particular aspects of collaborating with L.A. Theatre Works attracted you?
Susan and her staff are terrific to work with. They get the best casts, pay attention to details and make it a wonderful environment to create this unique hybrid of live and recorded performance.
Other than the audiences at UCLA's James Bridges Theater, radio audiences will only get to hear your play. Did you have to adapt any of it to make up for the lack of visuals you'd normally get to utilize in a stage production?
There are artful ways to communicate what the listening audience can't see, though it can be challenging to come up with them. You don't want too many lines of dialogue like, "Why are you pointing that gun at me?" I wrote the script as if it were a stage production, though, with entrances, exits, references to props, etc.
What shows do you remember listening to on the radio as a young lad? Or were you a television viewer from the get-go?
My family was in the TV sales and repair business since 1947, so I grew up with it. Radio for me was pop music: The Beatles, the girl groups, Motown, the Woodstock bands. But I do recall listening with my grandmother to some radio shows that were holdovers from the heyday - Don McNeill's Breakfast Club and one of the last radio soaps. This would have been in the early 1960s.
Was there a specific program that woke up the writing gene in your younger self?
I wasn't that young when it happened, but the first time I recall hearing great writing that inspired me was L.A. Law.
So..., David, your writing process on THE TUG OF WAR began in 2016?
I wrote the first draft during the latter part of last year, while I was living in London working on the new TNT series Will. A few months ago, after I had completed a first draft, I spent time at the JFK Library in Boston to do further research. The archivists there were tremendously helpful. It took about two months to turn out the final draft.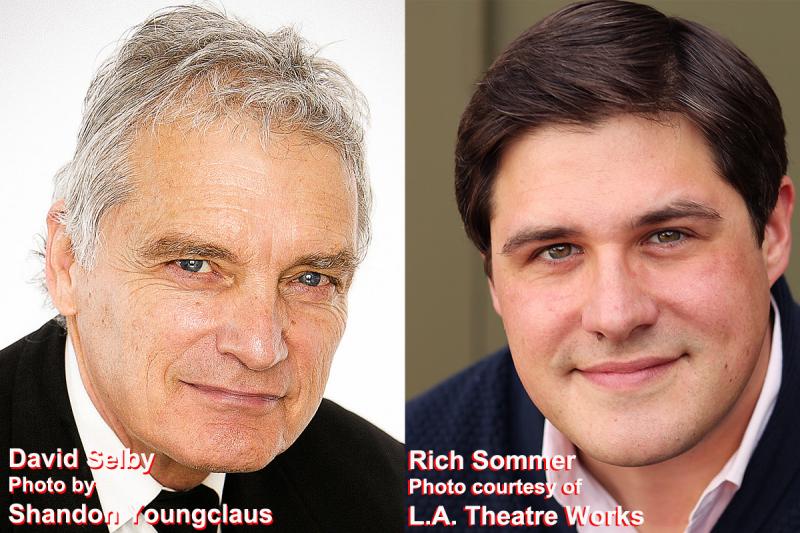 In creating a piece like THE TUG OF WAR, or in any good drama, in which two sides of ideology diametrically oppose; how do you write arguments of equal weight for each side? Or do you - if you disagree more with one side than the other?
You have to be empathetic. You have to be able to look at the situation from both sides and not only understand why the players are acting as they are, but feel what is in their hearts. You have to ask a lot of questions of yourself about both sides, and imagine one side in as much detail as the other. By the way, it was JFK's ability to empathize with Khrushchev's situation that led him to resist the urge to start dropping bombs and find a peaceful way out of the crisis. Of course, I agreed with JFK's point of view, but I had to also understand and convey Khrushchev's bravado, fear, despair and ambition.
Would you delineate the challenges of writing a theatrical script, as opposed to one for television? For instance, do you have to stop yourself from including camera angles and coverage?
The media are fundamentally different in that the theatre is a poetic medium and television is a literal medium. Dialogue and stage directions for a play have to work to stimulate the imagination of the audience, who are actively participating in the creation of every moment. The rhythm of the piece has to be on the page. With a screenplay, you're not just writing for actors and a director, but for all the departments that will contribute to completing what will be seen and heard in each frame. Much of the rhythm is determined by editing. I'm much more aware of story when working in television.
You are a prolific, always working television producer/writer (Will - which debuts July 11, Empire, CSI, and a long list of others). With the demanding hours of producing and writing episodic, how do you find time to pen a theatrical script?
Some writers go to the movies or watch television when they're not in the writers' room. I often spend a lot of those hours writing something else. It's not easy to find the time and switch mental gears, and I'm not always able to do it. But I'm pretty disciplined, and find that once I get started, I'm usually completely involved in the world of what I'm working on at that moment.
If monetary rewards were not a factor, which medium would you prefer to create in? And why?
Oh, man - this is a hard one! I have had such a great time working in television, with the budgets and the scope of what you can create. But I truly love working in the theatre. It's hard. I've written so many terrible plays that no one will ever see. One thing about the theatre that's rewarding is that the playwright has the last word on everything. You have to be collaborative, and I enjoy that; but the guiding and final vision of the work is the playwright's vision. And when it all comes together, it's so gratifying. You want it to last forever. And then the lights come up.
As a playwright, at what point do you stop working on a script? After the first rehearsal? After an opening night?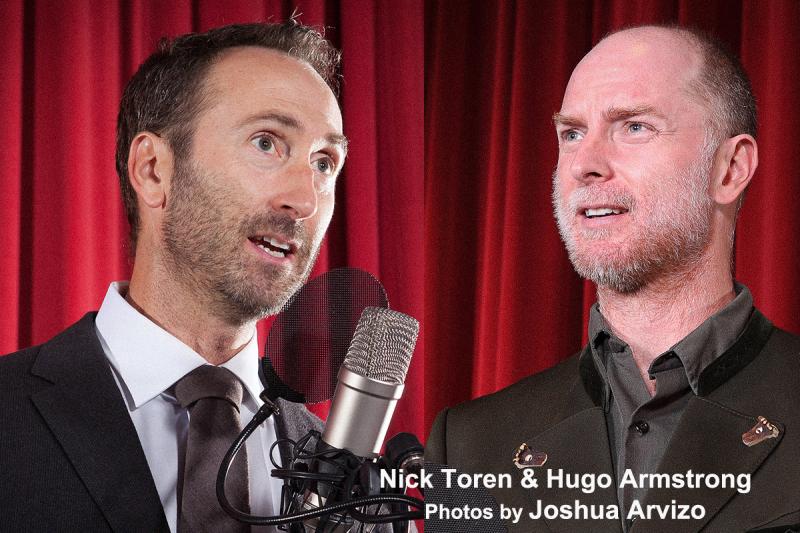 I've been fortunate to have had excellent development support of my new work. With THE TUG OF WAR, both Susan Loewenberg and her producer Anna Lyse Erikson are insightful dramaturgs. We put together a couple of informal readings, which were very helpful. Eventually, there will be a published acting edition of the script that will include any tweaks I feel need to be made after hearing the LATW performances.
Are you always open to tweak your written words years later?
I am, but it's often not a good idea. Tennessee Williams couldn't leave his texts alone. Every major revival, he would start changing dialogue - I saw several of them - and it was never as good as his original words.
If the opportunity arose, which of your other plays would be a good fit for a L.A. Theatre Works production - THE LADY WITH ALL THE ANSWERS? THE ICE-BREAKER? BABBITT?
Well, they've already done GOD'S MAN IN TEXAS, which is a great recording. I'd love to see them do THE ICE-BREAKER, which is a love story between two climate scientists at the cusp of awareness of global warming. It's a really lovely play, done a lot in schools and acting classes, I hear.
Back to THE TUG OF WAR, what audience reaction to it would make you the most satisfied?
If the play commands their attention, I'll be happy. I'd be even happier if the play continues in cars on the way home, and in restaurants after the show, in conversation about how greatly the survival of the planet depends on wise, discerning judgment in the Oval Office. We came within a breath of global thermonuclear war in 1962; even the participants in the crisis didn't realize how close we were. It's entirely possible that we could be there again at any moment. One wrong move...
As always, thank you again, David!
For tickets to see and hear one of the five live performances (of the cast included, pictured here) of what will later be broadcast for everyone else's listening pleasure, log onto www.latw.org