Interview: A NOISE WITHIN's Geoff Elliott & Julia Rodriguez-Elliott Reminisce on 25 Years of Their Theatrical Creation
In 1991, against all naysayers, Geoff Elliott & Julia Rodriguez-Elliott started a resident theatre company in Los Angeles to perform - the classics. The married couple, together with fellow American Conservatory Theatre alumni Art Manke, inaugurated A Noise Within. Today the Elliotts run ANW as co-producing artistic directors.
I appreciate you taking the time for this interview, Julia and Geoff.
25 years later, how satisfied are you now with how far you've accomplished your original goals of establishing a repertory company to perpetuate the classics?
Julia Rodriguez-Elliott: Where we are now is where we aspired to be from the beginning. That we had no resources when we started, and to have achieved all that we've achieved; that's the part that's beyond our wildest dreams.
Originally, we were looking for an artistic outlet. We were initially driven by an artistic impulse. We had just come out of training: A.C.T. focused on classics with a resident company performed in repertory, and it truly highlighted the 'region' in regional theatre. When we got to LA, we found ourselves with few or no opportunities to exercise those muscles. Once we sat down in 1992/93 to get serious about creation of a company, our vision was to create theatre that would be an institution for future generations - a trajectory we're on now.
How do you balance the 'business' of running ANW with the 'creative'?
Julia: When you're in a creative space, being faced with limitations - budgetary or logistical or otherwise - isn't a place you want to be! Reality can come when it needs to, but when you're following those creative impulses you have to be in a "sky's the limit" mode. There are some intersections between the two that are positive - especially in education, where the impact of what you're doing in rehearsal room makes a profound difference for a student coming to theatre for the first time. For me, those are the most productive intersections of 'business' and 'creative.' But, there needs to be a wall to preserve that sacred space.
Geoff Elliott: It's important that we build a wall around the creative process. If we're here doing business during business hours with a rehearsal at night, there has to be a point where we leave the building or shut the door and concentrate on the piece of art before moving into the rehearsal room. You have to be in a spiritual space to be with other creators to make it happen - and the two don't necessarily mix.
How much does box office influence your choice of plays?
Geoff: The box office undoubtedly does influence our choice of plays. We strive to create a mix of some of the more popular titles and titles that are rarely produced and perhaps not heard of from modern audiences; as much as I like Brecht, we would be out of business if we chose to do a Brecht revival all year! We always want to create a healthy balance of plays during a season, but we take care to create a challenging balance. People are looking to be stretched. And we believe that's why we're popular and have endured for so long. We do plays audiences know well and want to see, but we also do those that our audience has little exposure to, so they can go away with something special.
Can you identify the differences in LA Theatre today in 2016 and when you first started in 1991? Casting? Audience? Production values?
Julia: The perception of what LA theatre is has changed over time. When we first started, no one thought we would stand a chance: our focus on classical theater in a perceived 'film and TV' town seemed misguided to lots of folks! But I think our work has helped shown that LA has an audience, and there are definitely more companies doing classic theatre now than when we started.
Geoff: In 1991, there were few opportunities for people to exercise their classical theatre chops. We had such a tremendous response from the theatre community - actors from high-caliber training programs who wanted to be involved, but had little opportunity to do plays by Shakespeare and other classical authors. As Julia said, there are many more opportunities now to be involved with classical material.
If you were to inaugurate ANW today in 2016, what would you or could you do differently from what you did in 1991?
Geoff: I don't think we would do it differently. It was extremely important that we learned from the decisions we made; because of them, we have become wiser and better at what we do. You have to start somewhere - and I wouldn't change anything.
Julia: When we first started, we were told 'creating' takes time. We were told that we had to focus on the art we wanted to make, to be patient, and to put ourselves out there. And it was true!
You two originally met at The American Conservatory Theatre?
Geoff: No. Met at University of Florida as undergraduates. I had already applied to A.C.T. and was accepted. Two years later, Julia applied and was accepted.
How long have you been married?
Geoff: 32 years.
What's the secret to your successful marriage and working relationship?
Geoff: We have a deep mutual respect for each other's vision of the work. We are each other's "go-to" person for artistic and life questions.
Do you have to keep your work relationship compartmentalize/separate from your personal?
Geoff: (laughs) We try to get away from ANW, but are not sure how successful we really are at it!
Both of you trained as actors. What made you want to direct?
Julia: I never had any intention of directing; we called it a happy accident that we just didn't have any "go-to directors" for our first OUR TOWN [1992], so I decided to take it on. Certainly for me, I fell in love with directing and it's a different artistic course for me. I realize that I've always been more of a director than an actor - it was a real gift to have found out sooner rather than later.
Geoff: I find it liberating and refreshing to work from the perspective of 'director,' as opposed to the perspective of an 'actor.' I really consider myself an actor principally, but when I get a chance to direct, I relish in having a global view of the whole production. When directing, there are more balls in the air to juggle which is both challenging and enlivening. It's a very different and equally satisfying experience.
ANW has been housed in the Masonic Temple in Glendale, the Luckman Theatre at the California State University, Los Angeles, and now at 3352 East Foothill Blvd in Pasadena. Do you believe in the adage "Location! Location! Location!" and its affects on ANW?
Julia: The way ANW makes theatre, it's about community, regardless of your zip code! We've been lucky to have worked in so many different communities around LA, and luckier to have a group of committed actors and educators. Certainly, having our current space in East Pasadena has helped solidify our community and given us a permanent home.
Geoff: If we think of location as the community you serve, then absolutely. As Julia said, we were fortunate to have been embraced by the community no matter where we were. We continue to be fortunate that so much of our community from Glendale has followed us here to East Pasadena.
The ability to move here and build a state-of-the-art theatre campus has given us this unimaginable, expanded theatrical playground. Pasadena has really allowed us to refine the ANW aesthetic, and more deeply engage our audiences. We've come into our own over the last five years. We had lots of successes in Glendale, but we've refined our style of playmaking here.
How did you come up with the name of your company - A Noise Within?
Julia: Though ANW has come to embody the creative voice that's inside of us all, in reality, choosing the name boiled down to a fortuitous moment. We were rehearsing HAMLET; happened to be on the page* with the stage direction, and Geoff circled it: "What do you think about this?" And so history was made.
(* Shakespearian áficionados will be familiar with this stage direction from HAMLET's Act 4, Scene 5)
Of the 166 mainstage productions, which one stands out as the total convergence of all the perfect elements aligning where ANW created the magical experience?
Julia: That's a hard question. You tend to fall in love with the play you're in the middle of. We're lucky that we keep having had that magic experience season after season.
How play are you still dying to put on?
Julia: I am not a director or producer that has one of those "lists." I don't think we put limitations on ourselves - we always have big canvas, big idea plays.
Geoff: We're fortunate to be in a situation in which the sky is the limit in terms of our mission. We started out with classical frame and we're still producing classical drama. Given the fact that the greatest plays written by humans come from the classical cannon means we have no limits put on us. It's a magical place to be.
What is your personal dream role to perform?
Geoff: Lear! And I have it coming up in Spring 2017- our 25th anniversary theme, Beyond Our Wildest Dreams, is so apt on a personal level. I have probably wanted to play Lear for thirty years and this is the perfect season to fulfill that dream.
If you could cast any actor, living or dead, who would that actor be and in what role?
Geoff: Our resident company!
How does one audition for your resident company?
Geoff: We don't hold auditions for our resident company; it's a role that has to build over time. An actor needs to have worked with us at least twice before they're considered for Resident Artistry, but generally, it's a relationship that's been around for several years before the offer is made.
Do you hold general auditions or use referrals?
Julia: We do hold open auditions and use referrals for guest actors. And as Geoff mentioned, many of our guest artists have become Resident Artists! The secret is finding someone whose collaboration you want to continue to enjoy.
Has the success of the ground-breaking HAMILTON affected ANW in any way?
Julia: It's a play that's gotten non-traditional theatre goers coming to theatre, and it's about a historical figure. It's using that classical point of view to engage theatre audiences about what's relevant here and now.
Geoff: We've noticed the most impact on the students in our Summer with Shakespeare and acting conservatory programs. Our Education Director Alicia Green says that students come in knowing the play by heart - and because of it, they're more engaged in the process of what we do, and the magic of classical theatre.
What are your current goals for the future of ANW?
Julia: Keep on doing what we do for more people!
Thank you Both again for doing this interview!
For more info on ANW's 25th Anniversary season -appropriately titled "Beyond Our Wildest Dreams" - and their educational programs, log onto www.anoisewithin.org
From This Author - Gil Kaan
      Gil Kaan, a former Managing Editor of the now-defunct Genre magazine, has had the privilege of photographing and interviewing some major divas of film, television, and stage in... (read more about this author)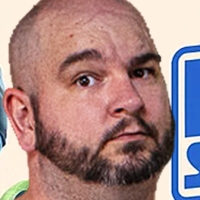 Interview: Chatting With Russall S. Beattie On THE EMPIRE STRIPS BACK At Montalban Theatre

November 28, 2022

The U.S. tour of the hit Star Wars burlesque parody The Empire Strips Back has begun previews at the Montalban theatre, with opening night on November 30, 2022. This unique show is best described by its creator Russall S. Beattie who let me beam into his creative brain a little.
---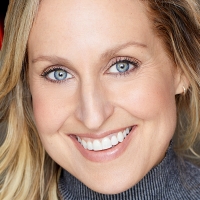 Interview: Annie Sertich Finds A NIGHT OF FAMILY & A Creative Home At The Groundlings

November 23, 2022

Adding to their already extensive line-up of impro shows, The Groundlings will be presenting A Night of Family for one-night only December 5, 2022. This show features Main Company member Annie Sertich with three Groundlings alumni Tim Bagley, Michael Hitchcock and Mindy Sterling. I got a chance to pick Annie's creative mind, a long-time Groundling.
---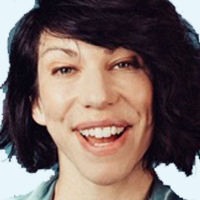 Interview: Jessica Pohly's Always Dancin' & Improv-vin' In & Out of A COZY WINTER CABIN

November 23, 2022

The Groundlings brand new Friday/Saturday holiday show Groundlings Cozy Winter Cabin opens December 2, 2022. Chris Eckert directs Main Company members Sam Desurra, Chris Kleckner, Laird Macintosh, Karen Maruyama, Jessica Pohly, Jay Renshaw and Annie Sertich. Jessica very pleasantly surprised me with her quick responses to my queries.
---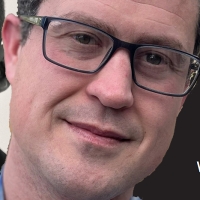 Interview: Director Andrew Neisler Making Sense In The Story Of MINDPLAY

November 21, 2022

The Geffen Playhouse is world premiering mentalist Vinny DePonto's latest show Mindplay. The run (already started) plays through December 18, 2022. I got the chance to chat with Vinny's long-time collaborator director Andrew Neisler.
---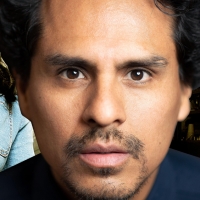 Interview: Making Great Sandwiches Makes for a Great Life for CLYDE'S Reza Salazar

November 15, 2022

Clyde's, the latest work of two-time Pulitzer Prize winner Lynn Nottage, just opened at the Mark Taper Forum November 15, 2022. Clyde's centers around a truck stop (Clyde's) staffed by rehabilitating ex-cons. Kate Whoriskey directs the cast of Kevin Kenerly, Tamberla Perry, Reza Salazar, Nedra Snipes and Garrett Young. Reza managed to squeeze out some time in between rehearsals to answer a few of my queries.
---