Photo Coverage: REEL AWARDS Hit Las Vegas!
It was something to see. The red carpet was rolled out in front of the Golden Nugget Hotel and Casino on Fremnt Street in downtown Las Vegas and the world's biggest celebrities posed for fans and photographers.
At the gathering were Johnny Depp, Cher, Steven Spielberg, Jack Nicholson, Tom Jones, Forrest Gump, Gene Simmons, Bret Michaels, Alice Cooper, Michael Richards, Tina Turner, Amy Winehouse....the list goes on and on. Why, even President Obama, along with former President George W. Bush, were there. So was Richard Nixon.
OIK, you got me. Richard Nixon is long gone but his memory and visage lives on. And, truth be told, none of those celebrities mentioned above was actually there. But their impersonators were, all dressed up and ready to awe the crowd outside and the audience inside at the 20th annual REEL Awards, presented by International Celebrity Images (http://www.internationalcelebrityimages.com), part of the Annual Celebrity Impersonators Convention.
- Awards were presented to the top impersonators in a variety of fields in a show co-hosted by Marcel Forestieri as Jay Leno and Jeff DeHart as Johnny Carson. Performing in the show were Nick D'Egidio as Frank Sinatra, Roy Hammock as Willie Nelson, Harmik as Tom Jones, Ron Keel and Leonard Queenneville as Brooks & Dunn, Sherie Rae Parker as Bette Midler, Heidi Thompson as Cher, Michael Firestone as Michael Jackson, Troy Anderson as Louis Armstrong and Hollie Vest as Tina Turner.
Now, as a rule, I don't generally like to watch impersonators, although I willingly break the rule for impersonators I know as friends. But, I must report, this was a lot of fun.
As these photos attest, the resemblances were striking and, of course, it was more than physical resemblance. (The photographers actually booed when Amy Winehouse walked the red carpet.) It was voice, gesture - all the nuances. These people were good!
Photo Credit: Ellen Sterling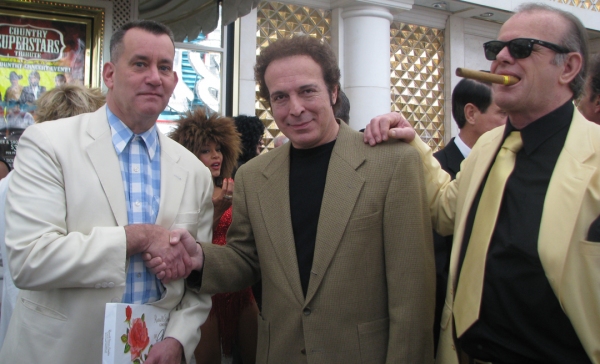 Steve Weber as Forrest Gump, Harmik as Tom Jones, and Robert Bullard as Jack Nicholson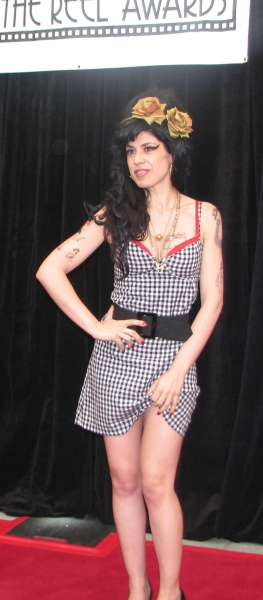 Monica DeDiego as Amy Winehouse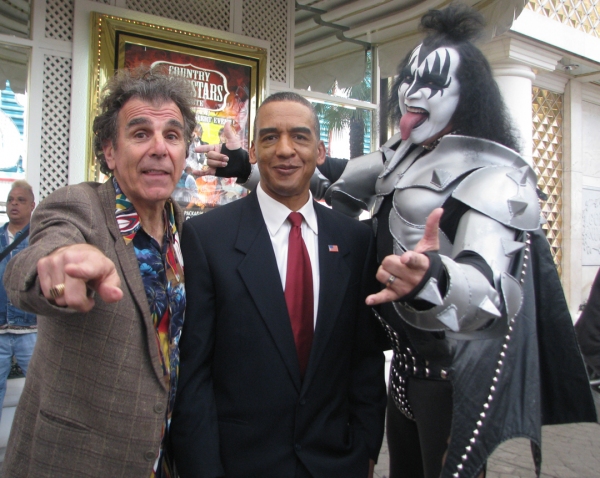 Steve Ostrow, Esq. as Michael Richards/Kramer, Michael Bryant as President Barack Obama and Luis as Gene Simmons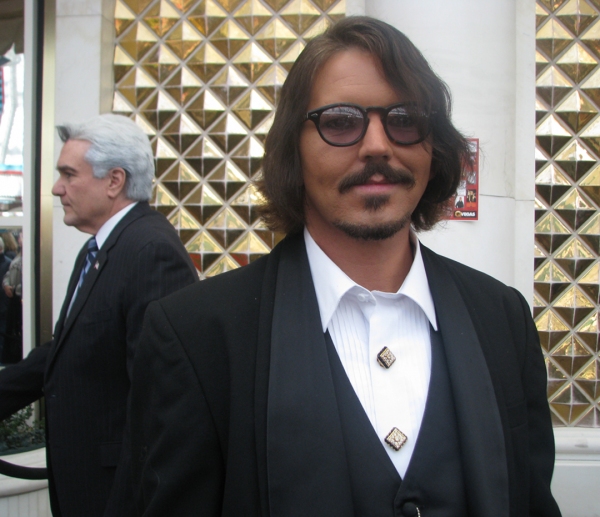 Dale Clark as Johnny Depp and Marcel Forestieri as Jay Leno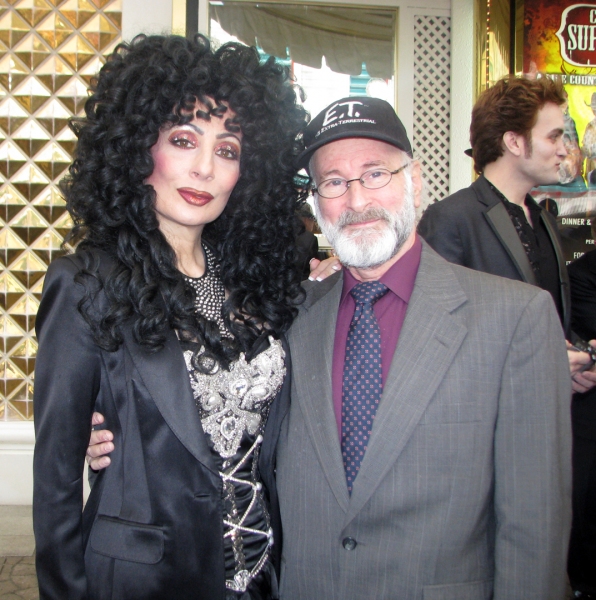 Heidi Thompson as Cher with Howie Slater as Steven Spielberg