BWW Review: 1776 at Alhambra Theatre And Dining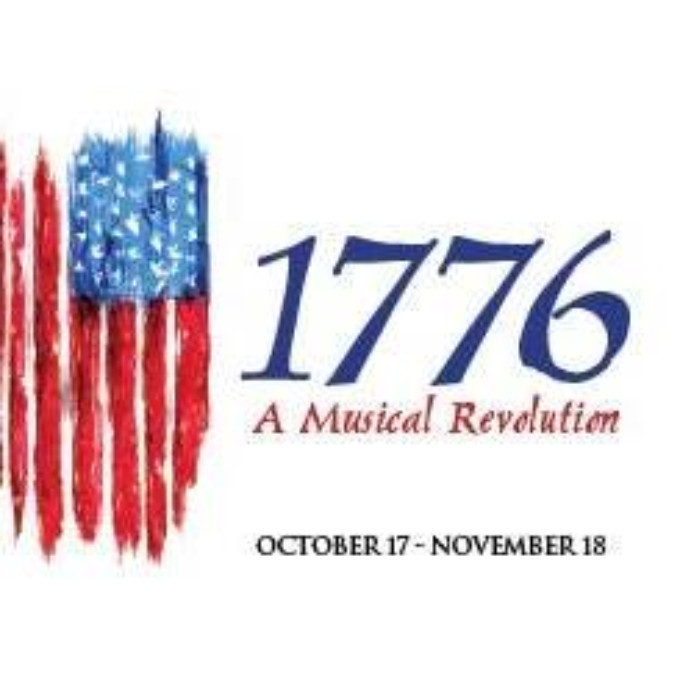 1776 has declared its position at The Alhambra Theatre and Dining. The Tony nominated show tells the story of the drafting of the Declaration of Independence between May and July of 1776. Anyone who has taken a history class will recognize the iconic characters, such as John Adams, Benjamin Franklin, Thomas Jefferson, and many more. It is a joy to watch the story so many know appear in front of their eyes by the incredible cast.
Tony nominated actor, Kevin Anderson playing John Adams, was absolutely phenomenal. The opening number "For God's Sake, John Sit Down" sets up his character perfectly. Anderson plays this role extravagantly. He is very demanding of his colleagues and has aspirations for America that he will not let go of. He is also incredibly funny. Anderson and Mark Poppleton, playing Benjamin Franklin, had great rapport making fun of Thomas Jefferson, played by Jake Delaney. Anderson could take any silent moment and make a joke. Not only is Anderson's acting abilities incredible, but his voice is also especially unique. His voice stood out among the other characters', while still maintaining the integrity it is intended to.
Adams' confidants, Benjamin Franklin (Mark Poppleton) and Thomas Jefferson (Jake Delaney) were also incredible. Poppleton played the voice of reason very well. He knew his friend was strong willed and hated by many, but he knew he had good intentions. Benjamin Franklin was searching for the same things for America but could express them in a way that convinced others they should join in the independence against Britain. Jefferson (Delaney) goes unnoticed for a majority of the show until he is requested to draft the Declaration of Independence. All three characters work great together balancing out the chaos that is going on around them.
Some opposing characters to mention are John Dickinson, played by Alexander Molina, and Edward Rutledge, played by Andrew Lejeune. Molina's character was very cocky and on the side of Britain which brought out the worst in John Adams. This entertained the audience greatly because there was always a conflict between him and any other character. LeJeune had one of the most remarkable songs in the whole performance "Molasses to Rum". I was completely blown away by his remarkable voice.
1776 is an incredibly entertaining show, entertaining audiences on the founding of the country in which they live. The show will be at the Alhambra Theatre and Dining now through November 18,2018.