Industry Pro Newsletter: Webinar Replay, Theatre Architecture, and New (Old) Funding Models
Our weekly roundup of the stories we're tracking across the industry.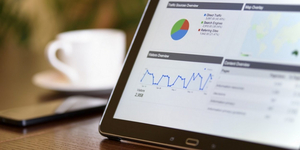 September 21, 2020 -
Last week, we saw more theatres announcing digital seasons, had a great webinar with the Barter Theatre, and continued to weather the storm of the ongoing pandemic and accompanying economic crisis. As we continue to make our way through September and the weather begins to change, the industry remains at a standstill - awaiting government intervention either through funding or approvals to perform, and more and more companies gain an understanding not just of how to keep their staff and audiences safe, but to ensure that they feel safe. As these stories continue to develop, we'll keep bringing them to your attention via the Industry Pro Newsletter.
INDUSTRY PRO WEBINAR REPLAY:
DRIVE IN THEATRE AT SCALE WITH THE Barter Theatre
This month on the Industry Pro Webinar, we were joined by Ross Egan (Managing Director) and Morgan Egan (Marketing Director) of the Barter Theatre to discuss their transformation of the Moonlite Drive-In into a space for live performance. Since June, they've been producing in the space and have performed to crowds that are made up of 49% new members. Hear about how they've done it, the challenges they faced, and where they're going from here.
Looking Back to Look Forward Part 3 - Funding
From Andrew Child, a look at how theatres can and are using this moment to re-explore funding models - from a push for further government funding to understanding how our current models are steeped in access issues - what would a change in our funding models mean for the future of the industry?
Speaking of new models - Steppenwolf has announced a new virtual membership that can grant anyone with an Internet connection access to this deeply important American institution. Check out how the Chicago based theatre has made the pivot to digital.
Are Theatres Changing Their Architecture?
Theatres and their architecture are always an important conversation - the way in which a theatre exists in space directly impacts how an audience interacts with that show. In the age of coronavirus with new understandings of health and safety protocols for audiences in the absence of a vaccine, are theatres considering making adjustments? The Chicago Tribune reports that for many, they aren't.
Next On Stage Season 2 - Nominations Now Open!
Following the success of our first season which featured over 2,000 contestants and 400,000 votes cast, we are excited to announce the opening of nominations for Season 2 of Next on Stage! This competition is open to high school and college students, and each week contestants will sing from the musical theatre canon. Hosted by BroadwayWorld's Richard Ridge, this season's panel of judges includes Lesli Margherita, Courtney Reed, Kate Rockwell, Brittney Johnson, Arielle Jacobs, and Kyle Taylor Parker.
Next on Stage Dance, Sponsored by LaDuca Continues
But don't forget about our currently running Next On Stage Dance Competition! We're down to the top 8 and if you haven't taken the time to check out these INCREDIBLE young dancers, then reward yourself with at least a few minutes of jaw-dropping talent!
DC Theaters Are Using Film to Respond to the Moment
Theaters in Washington, DC are making a digital pivot, but of a slightly different model. In lieu of finding ways to create theatrical experiences in a digital medium, many DC theatres - most notably Arena Stage - are hiring theatre artists to create films that respond with immediacy to the present moment.
Similar Fears About Funding and Reopening Timelines in Ireland
The story is unfortunately the same across many regions of the world - theatres and performing arts organizations are becoming increasingly concerned that without some form of significant government intervention, many companies aren't going to be able to survive this pandemic to be there when audiences are allowed to be welcomed back through our doors.
For New York Theatres with budgets under 250k, a new grant program announced this week from the Alliance of Resident Theatres is opening to provide some relief for these companies to help them be there when theatres are allowed to reopen.
Then we want it on our Streaming Calendar! The BroadwayWorld Streaming Calendar is the most in depth, comprehensive, and most-used streaming calendar on the web. It is the go-to resource for theatre audiences looking for a theatrical experience in their own living room. The best part? Listings are completely free of charge (with paid boosting options available). Add your streaming content today!
Want to receive this weekly newsletter in your inbox? Subscribe here.
Want more information about marketing options with BroadwayWorld? Request a media kit here and a member of our sales and marketing team will reach out promptly.
Related Articles
View More Industry

Stories
Industry Classifieds