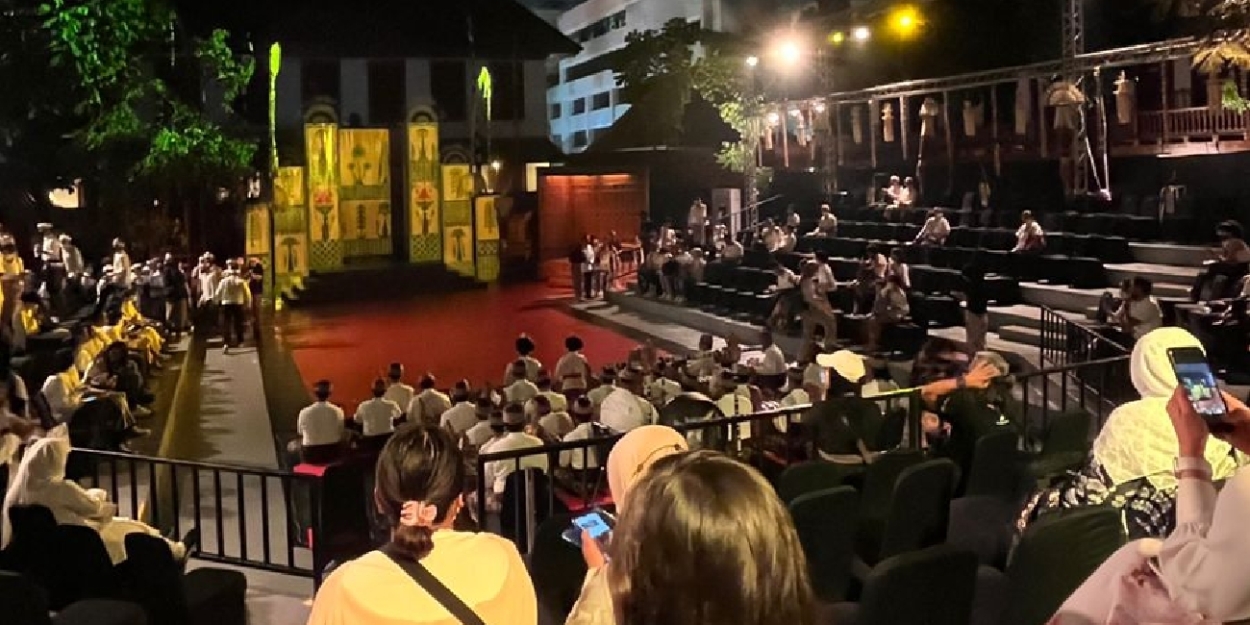 Review: SUDAMALA: An Ageless Folklore that Tells an Ever-relevant Story
The show is a Balinese performance-inspired production presented by Titimangsa and Indonesia Kaya.
Indonesia Kaya's 59th production of Sudamala: From the Epilogue of Calon Arang is a collaboration of 90 artists and maestros from Bali and other Indonesian cities. This production was the first Titimangsa production to be performed outdoor in the midst of the hectic Jakarta city life.

In the middle of the hustle bustle of city life in Jakarta, Sudamala has successfully transported the audience to an entirely different place. As we entered the space, there were traditional offerings and incense that takes you right away to the streets of Bali. The stage was an open space in the middle of 3-side tribune, with a traditional Balinese gate as its main feature. It was as if we were in an authentic, traditional performance space in Bali.
The title of the show, Sudamala, is rooted in the words 'Suddha' which means purity, and 'Mala', meaning the exact opposite of the prior: impurity. The core of the show is about the philosophy of dualism in life: water and fire, mountain and ocean, good and bad.

Through the story built upon the epilogue of the Calonarang folklore, Sudamala delivered a message of harmonization; between man and God, between people of different backgrounds, cultures, races, and beliefs; to be able to coexist in spite of our differences to create a delicate balance in the universe.

The show carries a Balinese authenticity by making sure that the entire performance features actual Balinese actors, dancers, and musicians.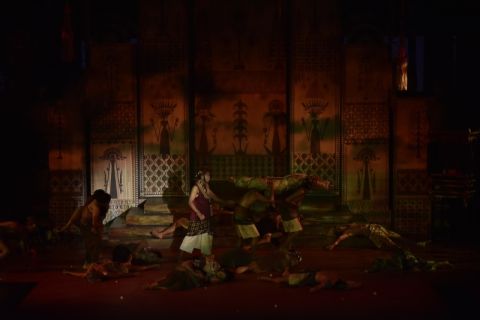 While the majority of the dialogue is spoken in traditional language, the mesmerizing visual elements in Sudamala convey a universal language that gives the audience an unmistaken understanding about its message, even under unique individual interpretations. Sudamala has successfully nailed the visual arts from every possible aspect: the stage, lighting, and costume designs are all delightful for the eyes and enriching for the mind's understanding of its message.

One of the things that quietly stands out is the way this production extended its stage real estate by utilizing the wall of the building that stands behind the actual stage to project moving background as if it's an LED screen, creating an even more intensified, wholesome experience for all the senses.
The sentiments of Sudamala remain relevant in the current challenge of the socio-political climate that doesn't seem to discriminate just a particular country, but equally happening all around the world. Through the story we've been told in Sudamala, if only we'd take a moment to embrace our differences and realize how there wouldn't be light if it weren't for the darkness; how there wouldn't be good if it weren't for the bad; how coexisting in a delicate balance is essential for us to exist at all; maybe we could finally bask in the intricate harmony that we create for ourselves.
(This article was written by Edelweiss Angelita)
Rakaputra Paputungan is a Jakarta-based musical theatre aficionado who seeks to spread the love of the art form in Indonesia. Often volunteering for musical or theatrical productions, he's alwa... (read more about this author)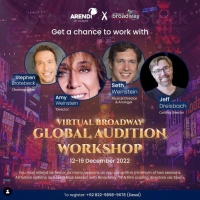 Feature: Passport to Broadway Returns with VIRTUAL BROADWAY GLOBAL AUDITION

December 4, 2022

New York-based Passport to Broadway returns with another program for Indonesian performers aspiring to be the next Broadway star. Passport to Broadway has previously worked with Indonesian students by providing various training programs, workshops, and information sessions in performing arts.
---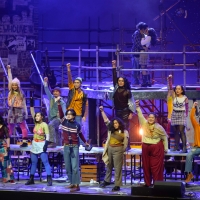 TEMAN's RENT Ignites the Air with Artistic Fire and Communal Warmth

December 2, 2022

TEMAN (Teater Musikal Nusantara) did what many Indonesian thespians thought impossible: bring Jonathan Larson's 1996 RENT to the country. The show's themes — which proved to be just as relevant in 2022, if not more so — were powerfully brought to life through effective direction, heartrending performances, and delightful production design.
---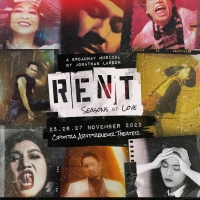 TEMAN and Ciputra Artpreneur to Bring First-Ever Indonesian Production of RENT at CIPUTRA ARTPRENEUR

November 23, 2022

The production company TEMAN (Teater Musikal Nusantara) and art foundation Ciputra Artpreneur will bring Jonathan Larson's magnum opus RENT to Jakarta on 25-27 November 2022.
---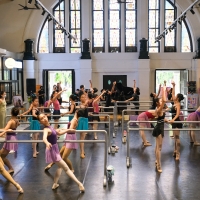 Feature: Indonesian Ballet Schools Come Together at ROAD TO WORLD BALLET DAY Event

October 14, 2022

On October 2nd, 2022 the ROAD TO WORD BALLET DAY event was held by Yayasan Bina Ballet Indonesia (Ballet.id), EKI Dance Company, and the Dance Committee of Dewan Kesenian Jakarta (Jakarta Art Council). Great Hall, Pob Loc, Jakarta served as the venue for the event.
---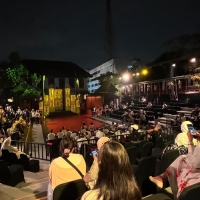 Review: SUDAMALA: An Ageless Folklore that Tells an Ever-relevant Story

September 29, 2022

What did our critic think of SUDAMALA: DARI EPILOG CALONARANG at Gedung Arsip Nasional?
---