BWW Review: META Award Winning Play Item Exposes Male Patriarchy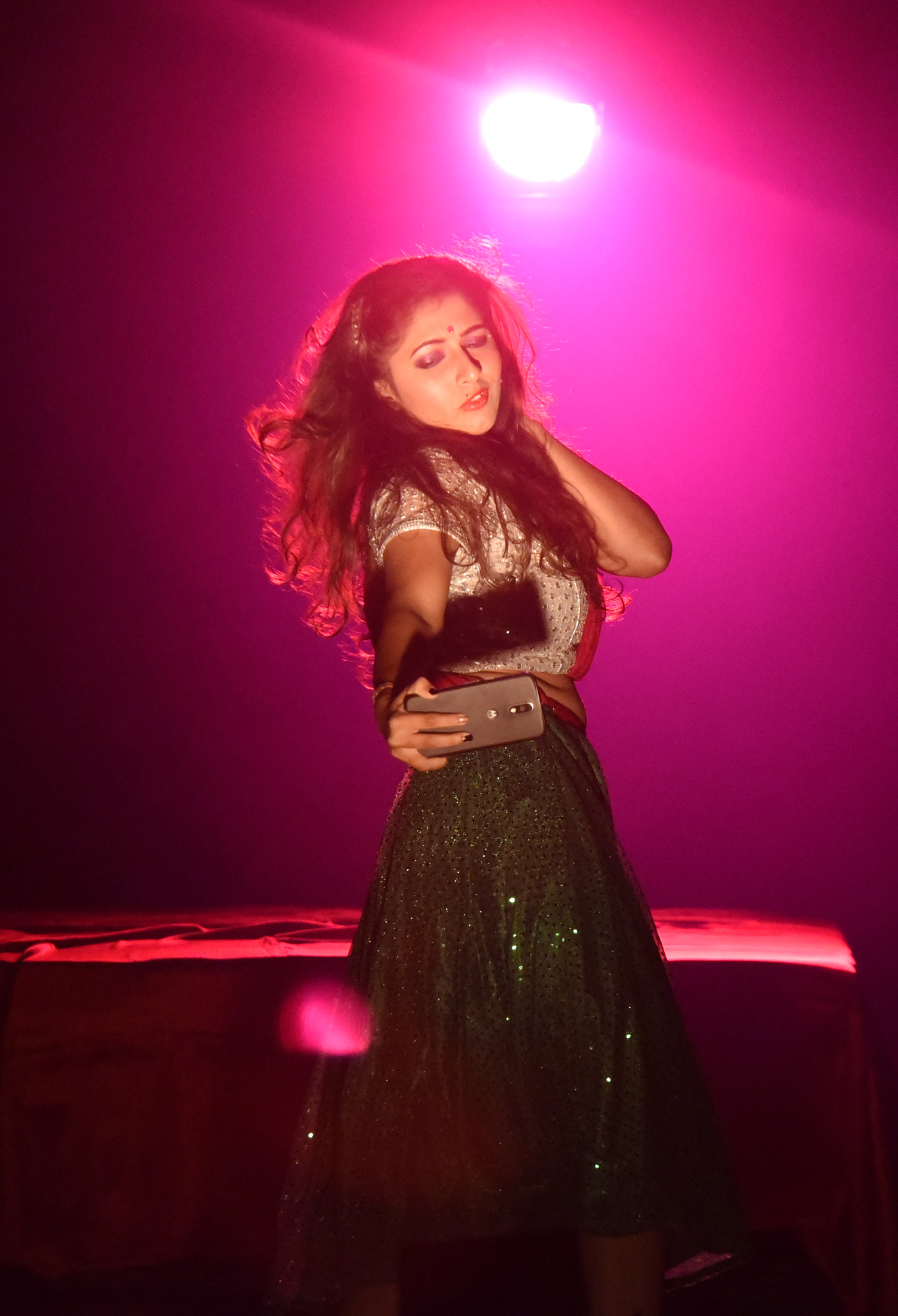 Documentaries and feature films around the life and time of actresses in B grade films in India have often served as a riveting subject for plays.
In a highly patriarchal society, surviving and living as a woman who breaks the conventional cultural laws has always being viewed more as a blasphemy than bravado.
The play directed by Kshitish Date, titled 'Item,' as the name suggests, explores the story of Sapna Shetty, an Item girl played by Dipti Kachare.
So, while the play opens on an often-explored subject, it is engaging because of the circumstances and turmoils that the life brings along.
The garish lights, the dusty sets the make-believe glamor, that comes crumbling every time one thinks that they have achieved anything forms the central theme of the story.
A presentation of the National Centre of Performing Arts, what caught our attention to the storyline was the fact that the story as told was seen by not the protagonist in the play. Usually in such emotionally charged stories, it is the actress whose view the audiences are generally presented with. However in the play, the story is seen through the eyes of L. Rakesh, an assistant to superstar of B grade movies Sapna. Rakesh even though closely involved in the story, manages to give us a distant perspective. So it is Rakesh in the play who introduces us to the successes of the actress, her high and even her lows. He also sensitively shows us how female objectification is so rampant in the society that often people don't even realize it. The character who doubles up as a light man to everything that the actress may need is hence a key that narrates the story for the audiences. Actor and narrator Sainath Ganuwad managed to stay tall through his performance and in many ways is the highlight of the play.
Even though you may feel in parts that the story has been read or seen in similar formats before, it is Ganuwad who manages to add that extra through his extraordinary acting.
Do watch it for two reasons -- Gamuwads' acting and also to understand how in a complex way patriarchy is embedded in the society.
Related Articles View More India

Stories

Shows