Photo Flash: MidAtlantic Opera's Jason C. Tramm Leads Szeged National Symphony in Hungary
Jason C. Tramm, MidAtlantic Opera's Artistic Director travels to Hungary June 12th-16th to lead the Szeged National Symphony and noted Canadian soprano Sharon Azrieli Perez in a recording engagement of French arias. Ms. Perez, a graduate of New York's renowned Julliard School is a great admirer of French opera works. Ms. Perez made her operatic debut with the Canadian Opera Company singing the title role of Juliet with Marcello Giordani as Romeo, in Gounod's Romeo and Juliet. Scroll down for photos of Tramm in action!
On Thursday June 6th Tramm met with H.E. Ambassador Károly Dán, Consul General of Hungary at the Hungarian consulate in New York to discuss the upcoming recording taking place at The National Theatre in Szeged, and future collaborations.
The current recording project will feature works by Gounod (from the operas Sapho, La Reine du Saba,), Berlioz (La Damnation de Faust), Bizet (Carmen), Debussy from L'Enfant Prodigue, Massenet (from Cleopatre, Herodiade, and Le Cid), Halevy (La Juive), Offenbach (La belle Helene), and Poulenc (Dialogues de Carmelites).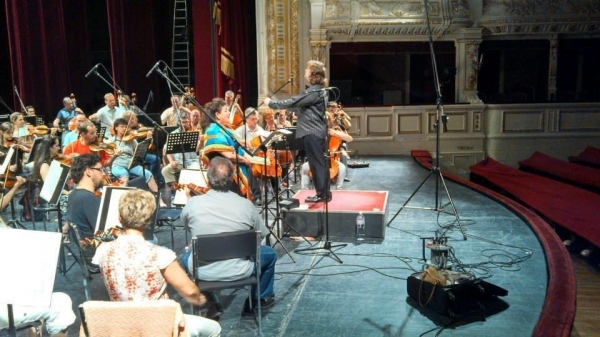 Jason Tramm conducts the Szeged National Symphony and noted Canadian soprano Sharon Azrieli Perez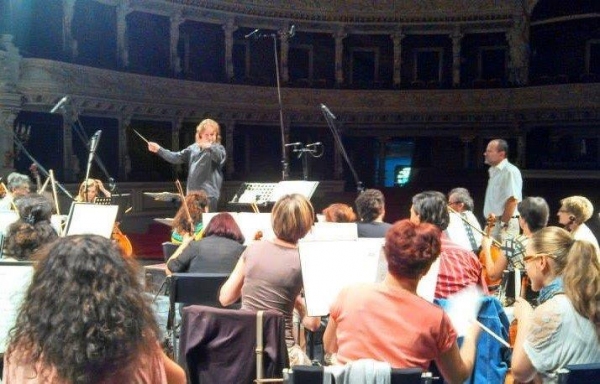 Jason Tramm with Szeged Orchestra leader, Maestro Sandor Gyudi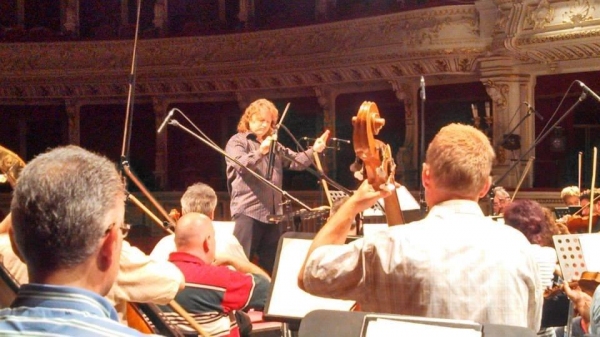 Jason Tramm with members of the Szeged National Symphony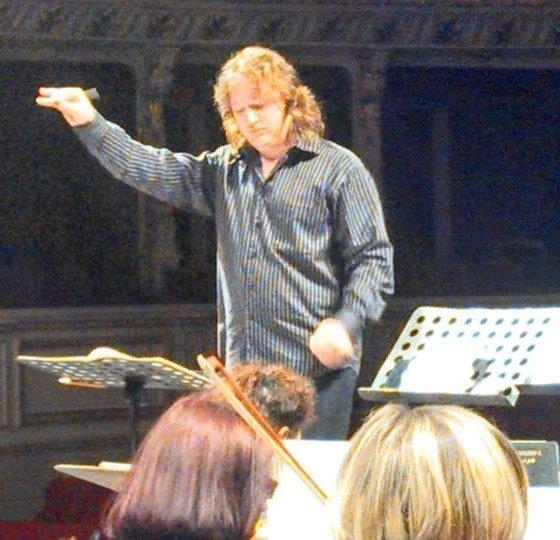 Jason C. Tramm leads the Szeged National Symphony

Interior of the Szeged National Theatre, home to the Szeged Symphony Orchestra