Latest News on Consul General of:
Latest News on Consul General of
Consul General of News
Malik Yoba and David Heron Celebrate AGAINST HIS WILL Staged Reading at the Apollo
by Chloe Rabinowitz - Nov 22, 2022
Actor-Producer Malik Yoba and Playwright David Heron are celebrating the success of their recent staged reading production of Heron's award winning courtroom drama Against His Will, held at the world famous Apollo Soundstage in New York on Monday, November 7.
Art On TheMART Will Debut Ukrainian-Themed Holiday Projection Next Week
by Stephi Wild - Nov 4, 2022
In recognition of the cultural contributions Ukraine has made to the world throughout its history, Art on theMART is hosting an eight-day showing of Shchedryk - Carol of The Bells: Unwrap the Holiday Magic, a holiday-themed projection spotlighting the work of Ukrainian composer Mykola Leontovych, who arranged the melody of "Carol of The Bells" in 1916.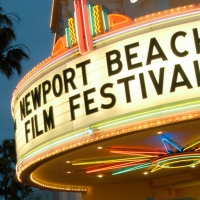 23rd Annual Newport Beach Film Festival Announces Irish Showcase, Premieres And Celebration
by A.A. Cristi - Oct 13, 2022
The 23rd annual Newport Beach Film Festival (NBFF) will present the largest celebration of Irish Cinema in North America during its eight-day run (Oct. 13-20, 2022) in Southern California. Highlights include an Irish Showcase event, red carpet premieres, 10 Irish feature-length films, the U.S. premiere of Ireland's foreign Oscar submission, 13 Irish short films and the participation of Irish filmmakers and dignitaries.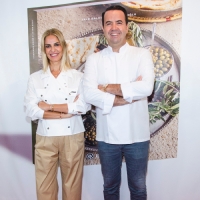 Turkish Celebrity Chef Jale Balci Launches New Book RICHES FROM DEEP ROOTS: OLIVES & OLIVE OIL
by Chloe Rabinowitz - Oct 10, 2022
Turkish celebrity chef and entrepreneur Jale Balcı has revealed the secrets of the magical olive with the launch of her new book Riches From Deep Roots: Olives & Olive Oil at an exclusive event held at the residence of the Consul General of Turkey in Los Angeles on October 6, 2022.
At 12, TOFA Awards Brim With Historic Firsts
by Oliver Oliveros - Sep 25, 2022
In its 12th year, The Outstanding Filipino American Awards (TOFA), founded by journalist Elton Lugay, were still brimming with historic firsts. From the Carnegie Hall on 56th Street, TOFA's venue has moved down 13 streets to the Town Hall. TOFA has also launched its newest sets of excellence in leadership awards: the Lifetime Achievement Awards, endorsed by President Joe Biden, and the Global Awards. Remarkably, it was also the first time an incumbent mayor of the city has physically graced a Fil-Am event.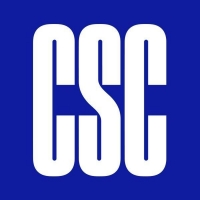 Cast, Creative Team & More to Join A MAN OF NO IMPORTANCE Classic Perspectives Series at CSC
by Chloe Rabinowitz - Sep 22, 2022
Classic Stage Company has announced its full programming for Classic Perspectives, a series of post-show conversations inspired by A Man of No Importance by Terrence McNally, Stephen Flaherty, and Lynn Ahrens.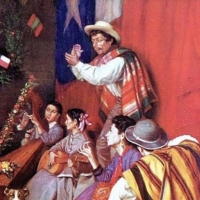 South Street Seaport Museum Announces Fiestas Patrias, A Chilean Independence Day Celebration
by A.A. Cristi - Sep 1, 2022
South Street Seaport Museum, in partnership with the Consul General of Chile in New York, announces Fiestas Patrias, A Chilean Independence Day Celebration on Sunday, September 18, 2022 aboard tall ship Wavertree at Pier 16 (Fulton and South Streets).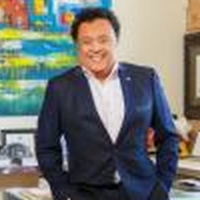 Banff Centre Welcomes New Board Governors
by A.A. Cristi - May 27, 2022
Banff Centre for Arts and Creativity welcomes two new Governors to its Board. Bob Dhillon and Gregorio Oberti were appointed by the Minister of Advanced Education in Alberta by Order in Council as per the Post Secondary Learning Act.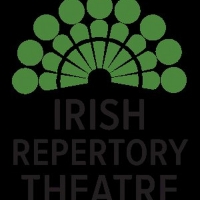 Irish Repertory Theatre And Fishamble: The New Play Company Announce Transatlantic Commissions Program
by A.A. Cristi - Feb 8, 2022
Irish Repertory Theatre and Fishamble: The New Play Company announced today their first collaboration, the 2022 Transatlantic Commissions Program, an endeavor that aims to address head-on the historical inequalities in representation that have existed in the theatrical canon.
Joffrey Welcomes Five New Board Members
by Chloe Rabinowitz - Feb 8, 2022
Anne Kaplan, Joffrey Board Chair, and Greg Cameron, President and CEO of The Joffrey Ballet, are pleased to announce the appointment of Marc DeMoss, Chip Flannagan, Lashana Jackson, Jim Kirk, and Richard McDonald to the Joffrey Board of Directors, effective immediately, for the 2022–2025 term. 
Consul General of Videos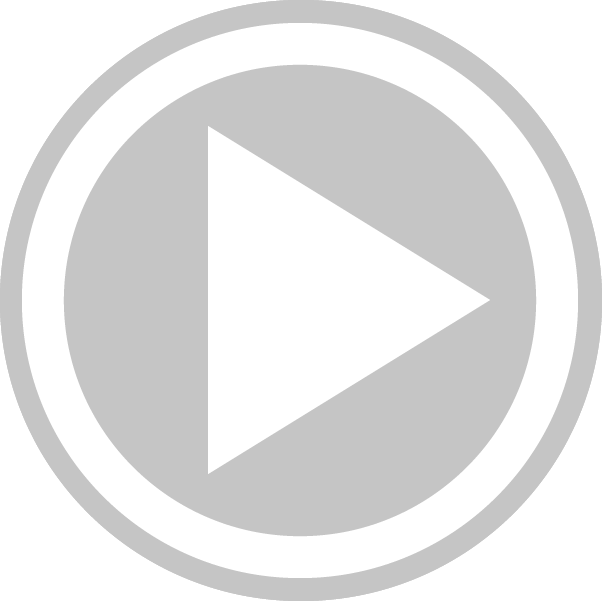 Video & Photos: Liev Schreiber Narrates Orpheus Chamber Orchestra's New Translation of EGMONT
by BroadwayWorld TV - Oct 7, 2020
On Saturday, October 17, 2020 at 8:00pm ET, Orpheus Chamber Orchestra presents Speaking Truth to Power, an online performance of Beethovena??s Egmont, Op. 84 featuring the world premiere of an incisive new Orpheus-commissioned English translation, adapted for the current day, by Philip Boehm.