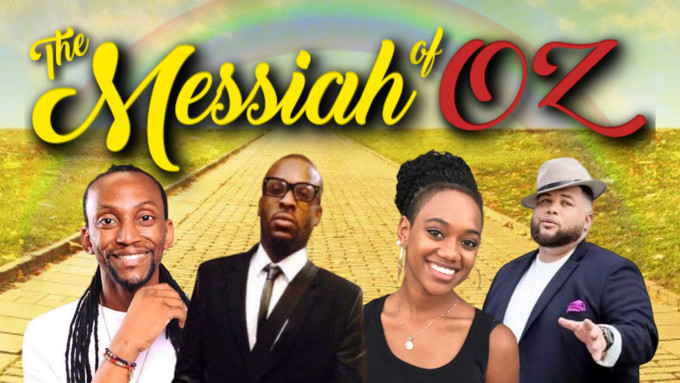 The Messiah of Oz at MATC
Dates

11/22/2019 - 11/24/2019

Theatre


3400 Main St.
Houston, 77002
Twitter Facebook Instagram

Tickets Info

$30
Phone: 8323569363




Award winning playwright and director, Harold JAY Trotter and 1989 Dreams Productions present The Messiah of OZ. Follow Dorothy, Scarecrow, Tin Man, and Lion down the yellow brick road in search of the great and powerful Messiah. In this toe tapping, hand raising, gospel rendition of The Wizard of OZ and The Wiz, you'll be taken on an experience of a life time in search of the Messiah of hopes that he grants a special blessing.
Cast and Creative team for The Messiah of Oz at MATC
Dorothy - JaiCei
Scarecrow/Bro. Hank - Kenneth Owens II
Tin Man/Bro. Nick - Derrick Gibbs
Lion/Bro. Zeke - James Greathouse
Evillene/Mother Jenkins - Terrie Donald
Glenda - Nikki Berry
Annie Pearl - Melanie Bivens
Aunt Em - Angela Bennett
Uncle Henry - Dirk Richardson
Guard/Choir Director - Vincent Victoria
Ensemble - Jeremiah Gray, Rose St. Cry, Jazz Thomas, Drew Johnson, Bryceon Kearns, Majesty Hines, Johnathon Hines, Damus Wynn, Kayla Donald, Kaye Jones Harts, and Patrick Collier
MATC Frequently Asked Questions
What shows are coming up next at MATC
Where is MATC located?
MATC is at 3400 Main St., Houston.
What shows have played recently at MATC