Click Here for More Articles on Jimmy Awards
Photo Flash: THE BOY FRIEND, LES MISERABLES, SWEENEY TODD and More Win Big at 2017 Tommy Tune Awards
Theatre Under The Stars (TUTS) just announced the winners of the 15th annual Tommy Tune Awards, and BroadwayWorld is excited to share photos from the ceremony below! Plus click HERE for a full list of winners!
Hosting the awards show this year was local actor and a favorite of Houston audiences, Dylan Godwin. He was joined on stage a number of times by the always-entertaining special guests Snoopy and Woodstock. In celebration of the 15th anniversary of the Tommy Tune Awards, this year's awards show took a look at the past, present and future of the Tommy Tune Awards. The night included appearances by two past Tommy Tune Award winners, Stephanie Gibson and Stephanie Styles, who both appeared via video; as well as two-time Tony Award winner, Jeff Calhoun, who presented the award for Best Musical also via video.
One particularly special moment took place during the opening of the show when students from HISD's Crespo Elementary appeared on stage to highlight the future of the Tommy Tune Awards as they performed "Hooray for Our Favorite Son" from The Will Rogers Follies along with another Houston favorite, Logan Keslar, the Best Lead and Supporting Actor and Actress nominees.
Presenters for the evening included Jose Antonio Diaz, Kaitlin Hopkins, Dr. Rob Shimko, Amy Pierce, Brad Blume, Lauren Anderson, Kevin Rigdon, Cissy SegAl Davis, Muhammad Yunus, Tom Koch, Ernie Manouse, Hillary Hart, Jim Bernhardt, Michael Tapley, Debs Ramser, Mark Grady and Logan Keslar.
The Tommy Tune Awards are named for Houston native and Lamar High School alumnus, Tommy Tune. A performer, director and choreographer with more than 50 years of stage experience, Tune received nine Tony Awards for his work in the following productions: Seesaw, My One and Only, A Day in Hollywood/A Night in the Ukraine, Nine, Grand Hotel and The Will Rogers Follies. He was also awarded the National Medal of Arts in 2003 by President George W. Bush. Tune is currently taking an autobiographical stroll in Taps, Tunes and Tall Tales where he dances, sings and tale-tells through more than 50 years of showmanship.
Photo Credit: Os Galindo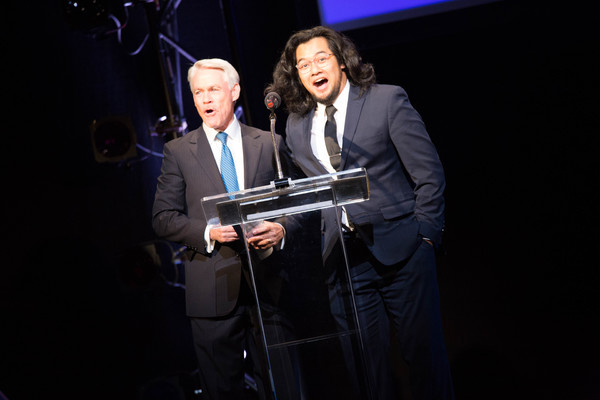 Tom Koch and
Muhammad Yunus
present Best Actor/Best Actress Awards
Stephanie Styles
Stephanie Gibson
2017 Scholarship Winners
Scholarship Participants
Michael Tapley
presenting Best Ensemble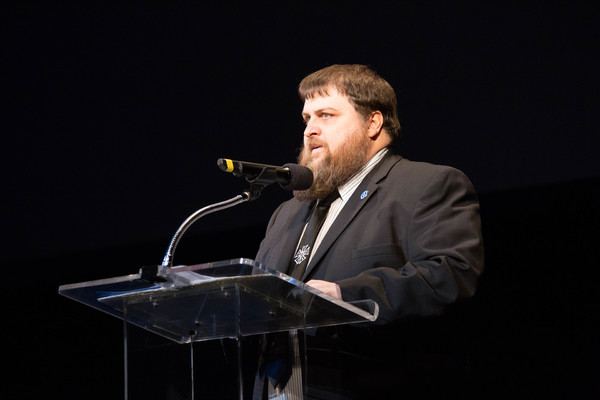 Mark Grady presenting Best Crew/Technical Execution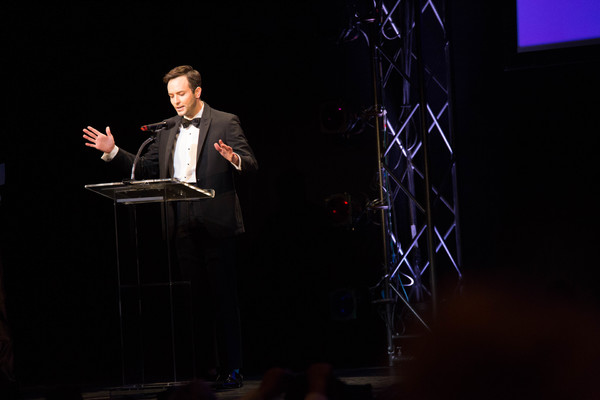 Logan Keslar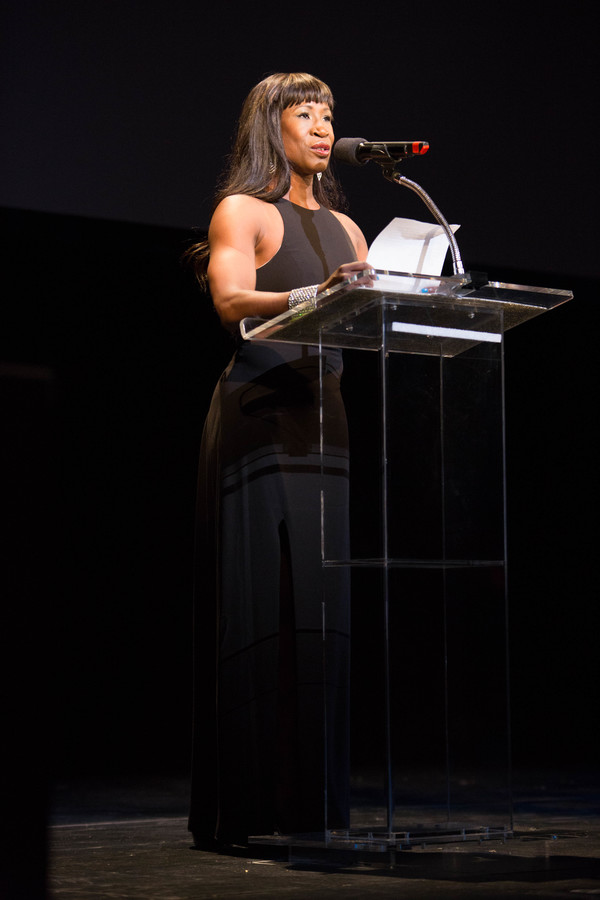 Lauren Anderson
presenting Best Choreography
Kevin Rigdon
and Cissy Segall Davis present Best Scenic Design
Jose Antonio Diaz presenting Best Orchestra
Jeff Calhoun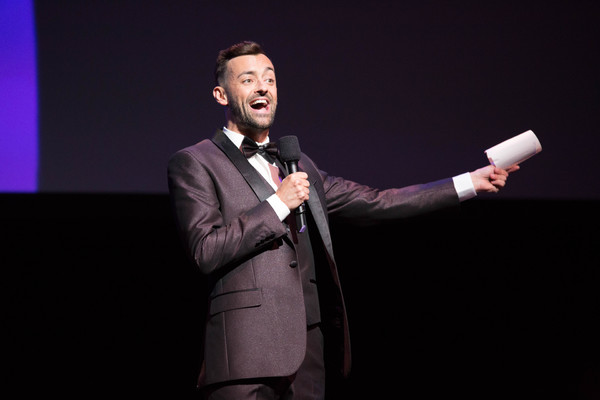 Host
Dylan Godwin
Host
Dylan Godwin
with Snoopy and Woodstock
Hillary Hart and
Jim Bernhard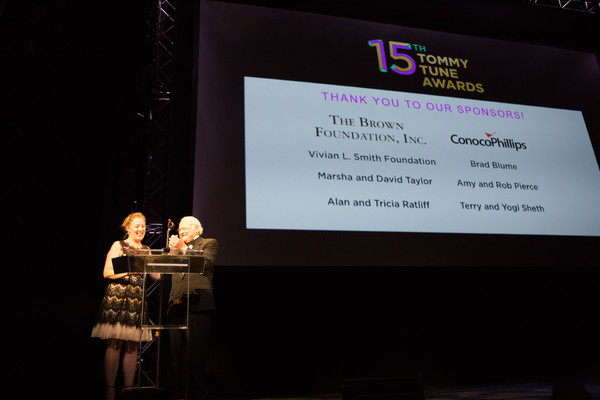 Hillary Hart and
Jim Bernhard
present the
Tommy Tune
Awards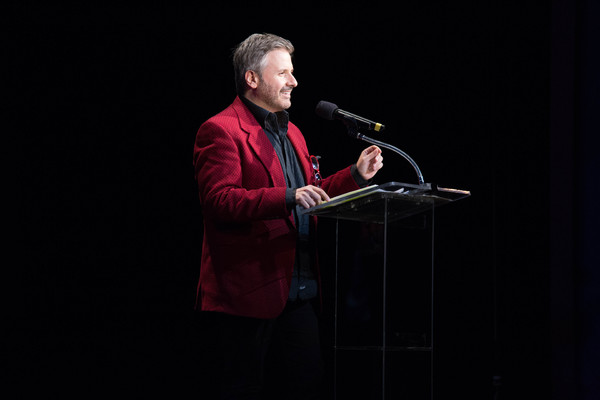 Ernie Manouse
Dr. Rob Shimko and
Kaitlin Hopkins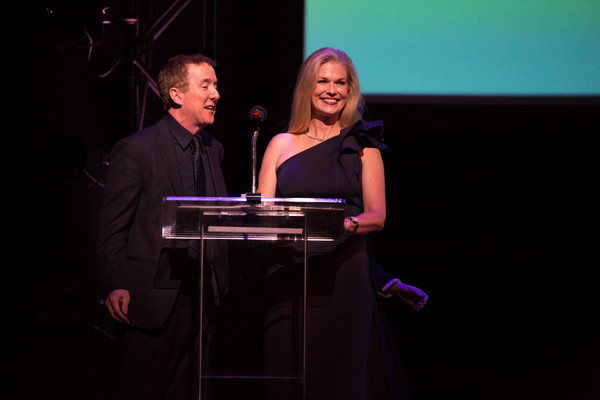 Brad Blume and
Amy Pierce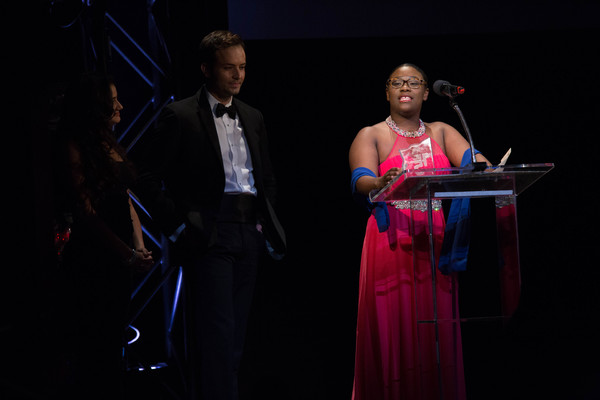 Best Supporting Actress Divina Ito as Evillene from THE WIZ at Westfield High School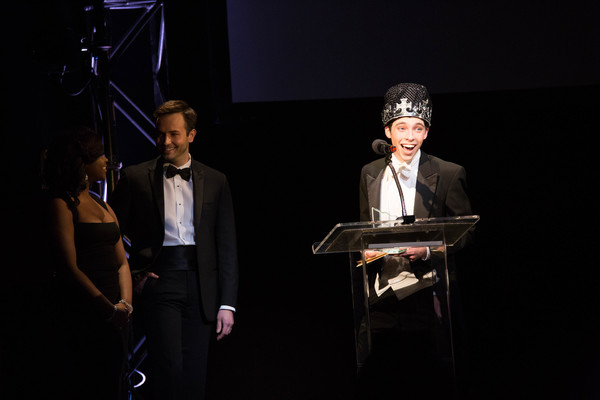 Best Supporting Actor
William Chambers
as Lord Brockhurst in Second Baptist's THE BOY FRIEND
Best Scenic Design, Friendswood High School's LES MISERABLES
Best Orchestra, Klein High School's SWEENEY TODD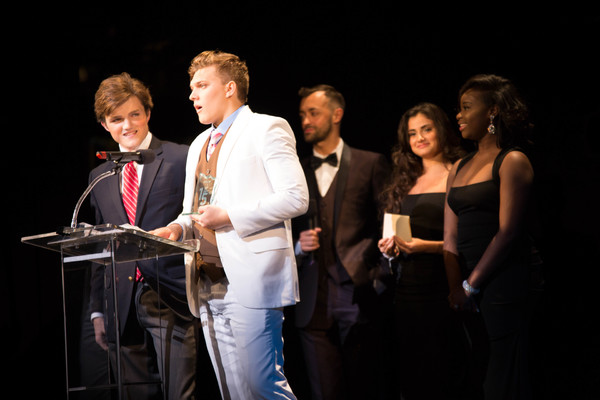 Best Musical, Second Baptist's THE BOY FRIEND
Best Musical Winners Second Baptist performing THE BOY FRIEND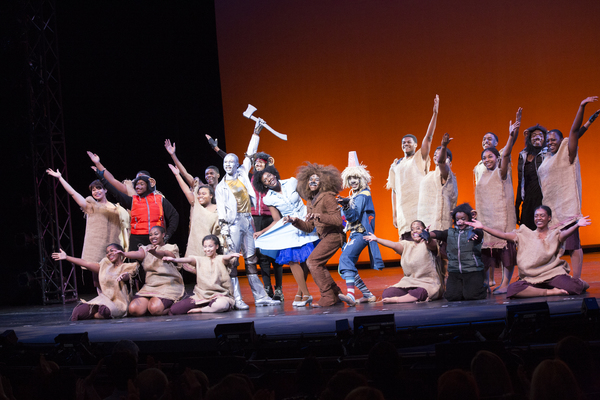 Best Musical Nominee Westfield High School performing THE WIZ
Best Musical Nominee The Emery Weiner School performing IT SHOULDA BEEN YOU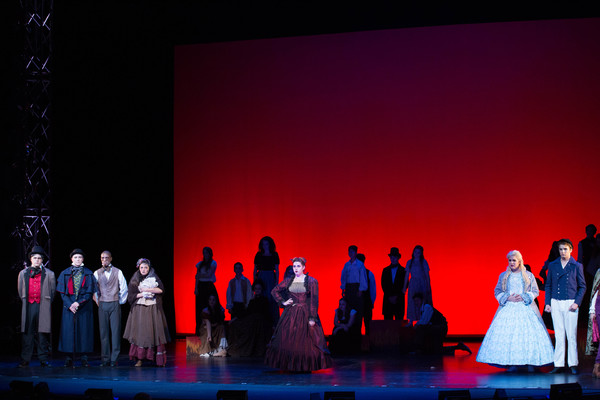 Best Musical Nominee Klein High School performing SWEENEY TODD
Best Musical Nominee Houston Christian High School performing CURTAINS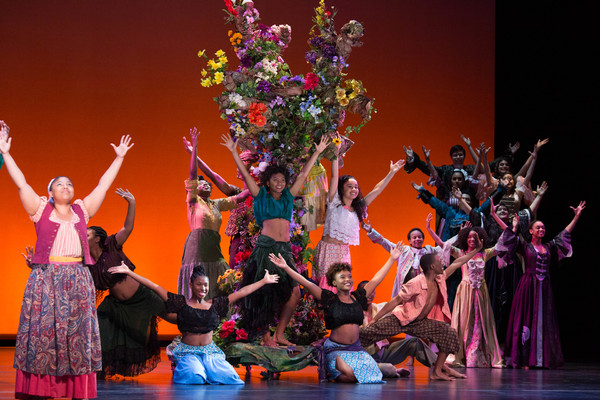 Best Musical Nominee G.W. Carver Magnet High School performing ONCE ON THIS ISLAND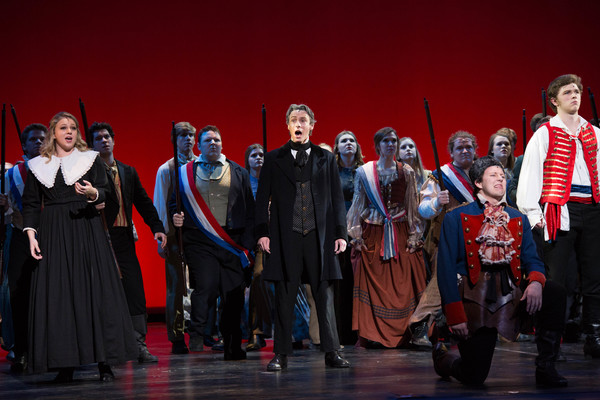 Best Musical Nominee Friendswood High School performing LES MISERABLES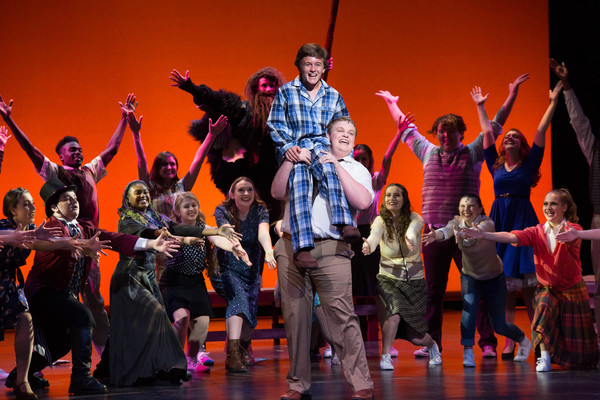 Best Musical Nominee Clear Springs High School performing BIG FISH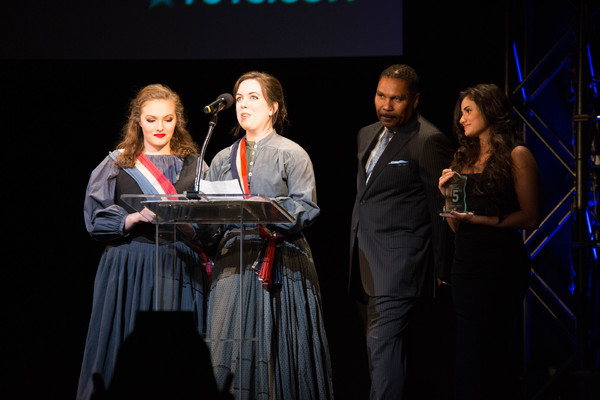 Best Musical Direction, Friendswood High School's LES MISERABLES
Best Lighting Design, Friendswood High School's LES MISERABLES
Best Lead Actress Winner Jasmine Roger as The Witch in Stephen F. Austin High School's INTO THE WOODS
Best Lead Actress Winner Jasmine Roger performs as The Witch in Stephen F. Austin High School's INTO THE WOODS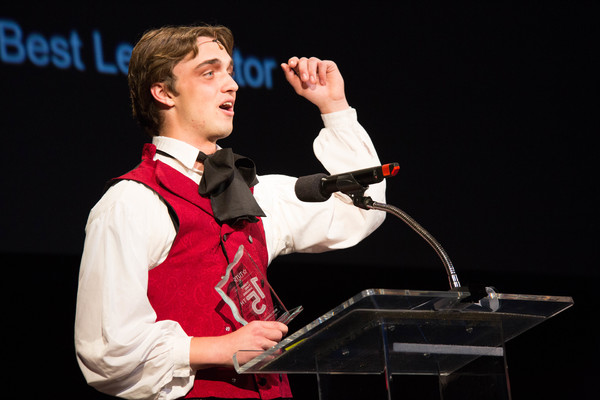 Best Lead Actor Winner Ryan Tony as Sweeney Todd in Klein High School's SWEENEY TODD
Best Lead Actor Winner Ryan Tony performs in Klein High School's SWEENEY TODD
Best Featured Performer Winner Ryan Esparza as Adolfo Pirelli in Klein High School's SWEENEY TODD
Best Ensemble, Friendswood High School's LES MISERABLES
Best Direction, Second Baptist's THE BOY FRIEND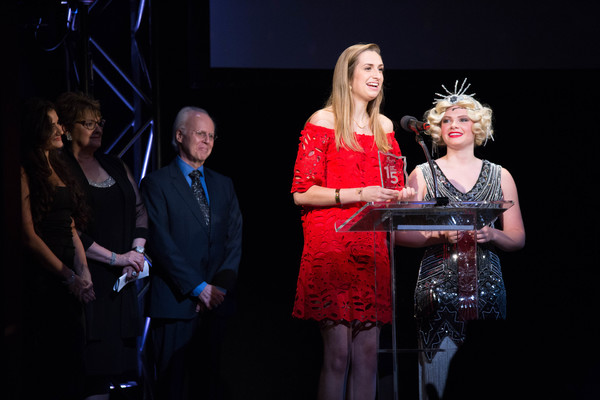 Best Costume Design Winners from Second Baptist School's THE BOY FRIEND
Best Choreography, Second Baptist's THE BOY FRIEND
Finale
Finale
Related Articles
More Hot Stories For You