Photo Flash: Sneak Peek at Dirt Dogs Theatre Co.'s FIVE BY TENN
Dirt Dogs Theatre Co.'s inaugural season continues with FIVE BY TENN: AN EVENING OF SHORT PLAYS BY TENNESSEE WILLIAMS. Dirt Dogs draws from a collection of one-act plays Williams wrote between 1941 and 1958 to deliver the five included in FIVE BY TENN. BroadwayWorld has a sneak peek at the cast in character below!
---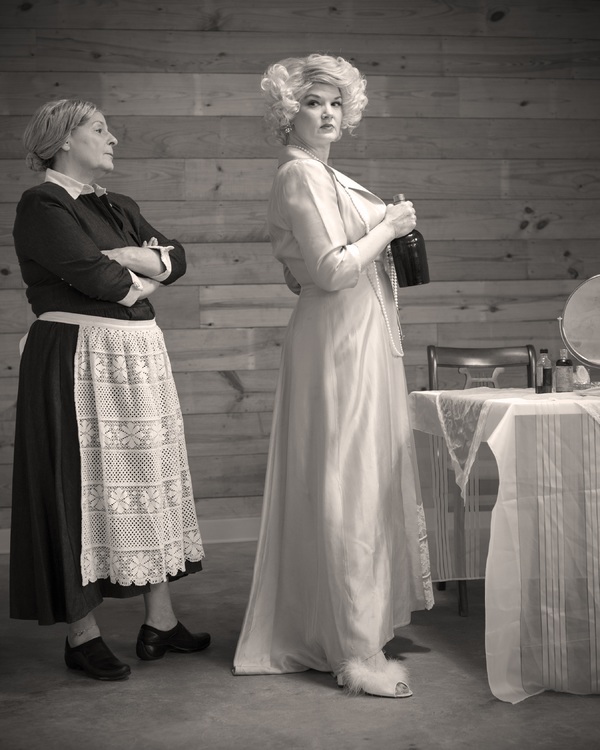 The creator of such American stage classics as A STREETCAR NAMED DESIRE, CAT ON A HOT TIN ROOF, and THE GLASS MENAGERIE, Williams also published over seventy one-act plays. Of these, Dirt Dogs Theatre presents THE LADY OF LARKSPUR LOTION, PORTRAIT OF A MADONNA, TALK TO ME LIKE THE RAIN AND LET ME LISTEN, SOMETHING UNSPOKEN, and THE LONG GOODBYE for FIVE BY TENN.
A New Orleans landlord tries to collect rent from a couple of delusional derelicts who
believe to be a plantation owner and renowned artist in THE LADY OF LARKSPUR LOTION.
PORTRAIT OF A MADONNA tells the story of a former debutante fighting time, but losing the battle.
TALK TO ME LIKE THE RAIN AND LET ME LISTEN is a morning after story between a man and a woman longing for another chance at life and each other.
SOMETHING UNSPOKEN follows a Grande Dame's attempt to stay relevant by becoming Regent of her local chapter of the Daughters of the Confederacy.
In THE LONG GOODBYE, a young writer attempts to vacate the home of his youth, leaving behind only memories and ghosts.
FIVE BY TENN is directed by Trevor B. Cone and Bonnie Hewett, and features the talents of Malinda L. Beckham, Ralph Biancalana, Howard Block, Allen Dorris, Ananka Kohnitz, Jo Ann Levine, Carl Masterson, Melissa J. Mayo, Jeanette Sebesta, Todd Thigpen, and Holly Vogt Wilkison.
Performances of FIVE BY TENN will take place at the MATCH - Midtown Arts & Theater Center Houston, 3400 Main Street, November 4 - 12. A talkback with the cast and directors will take place immediately following the November 10 performance. For further information and tickets, visit dirtdogstheatre.org or matchouston.org/events/five-tenn.
Photo Credit: Gary Griffin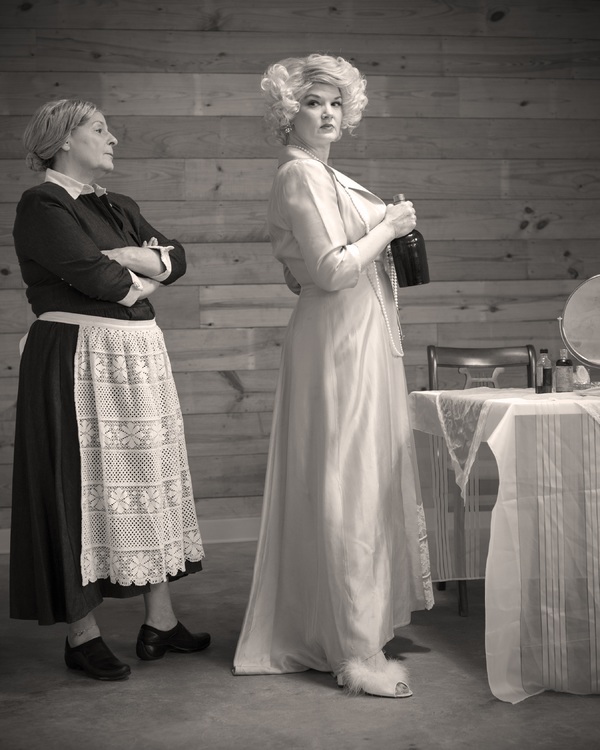 Jo Ann Levine and Malinda L. Beckham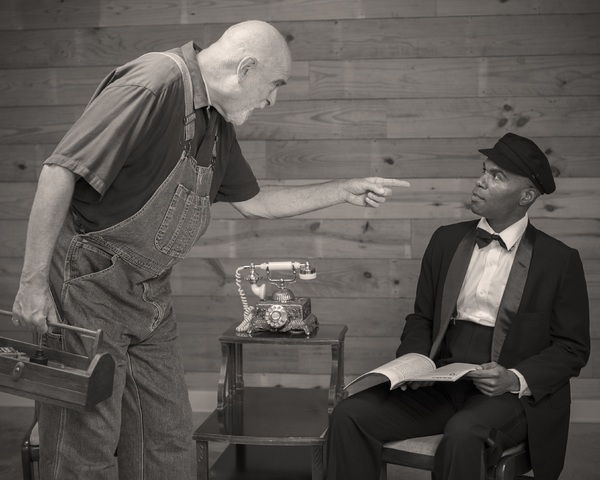 Carl Masterson and Todd Thigpen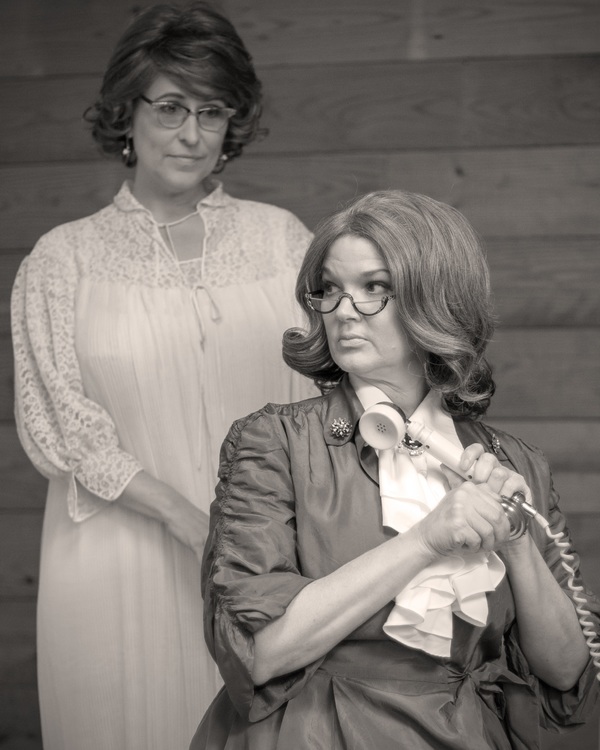 Melissa J. Mayo and Malinda L. Beckham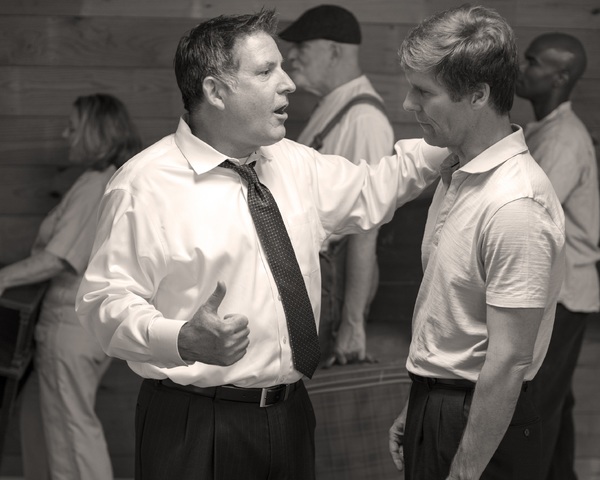 o Ann Levine, Howard Block, Carl Masterson, Ralph Biancalana and Todd Thigpen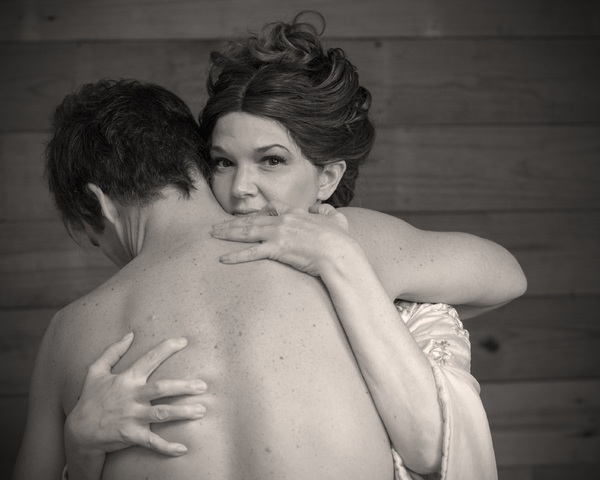 Allen Dorris and Malinda L. Beckham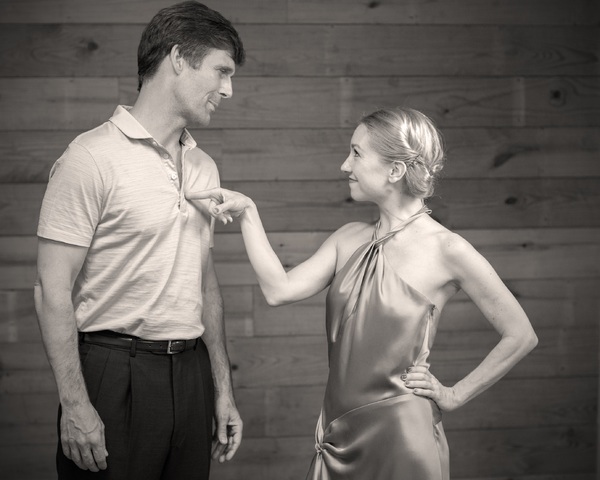 Ralph Biancalana and Holly Vogt Wilkison
| | |
| --- | --- |
| Vote Now for the 2022 BroadwayWorld Houston Awards | |
| voting ends in | |