BWW Blog: Hawai'i Symphony Orchestra Celebrates Triumph over Subjugation at Bank of Hawaii Pop-Up Concert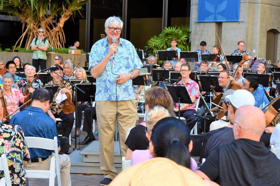 The Hawai'i Symphony Orchestra offered another of its wildly successful pop up concert series at the Bank of Hawaii headquarters downtown on March 28.
Joseph Stepec, Assistant Professor of Music at The University of Hawaii at Manoa, Director of Orchestras, conducted the free concert, which received thunderous applause throughout the event.
The Symphony opened with Dmitri Shostakovich's Festive Overture, in A major, opus 96. It seems counter-intuitive that Shostakovich had written this, as it is somewhat uncharacteristic of him. But the year was 1954, right after one of the worst pieces of shit in world history had died. Anything celebrating that Soviet monster's descent into Hell would be welcome. Unfortunately, "Ding Dong The Bitch is Dead! Which old Bitch? The Wicked Bitch!" would be considered the intellectual property of Warner Brothers Studios. Overture was used as the theme music for the 1980 Summer Olympics held in Moscow, then part of the Soviet Union; 66 countries boycotted that year's games. Festive Overture was a beautiful slap in the face to the Soviets, even though officially it was written to celebrate the 37th anniversary of the 1917 October Revolution, for a performance at Moscow's Bolshoi Theatre. Who celebrates the 37th anniversary of anything? This piece screamed "Eternal Damnation, Joseph Stalin." Joseph Stepec conducted Overture with jubilant triumph.
Dmitri Shostakovich (1906-1975), was the personal target of Joseph Stalin. During Stalin's rule, Shostakovich suffered two major denunciations, in 1936 and 1948, and numerous smaller attacks were interspersed throughout his career. His music was frequently deemed "formalist," "counterrevolutionary," "anti-Soviet," or "pro-Western"; these epithets came in varying degrees of intensity, and their issuers more than once threatened Shostakovich's life. Stalin attended one of Shostakovich's operas in early 1936; the next day, an angry anonymous article appeared prominently in Pravda, called "Muddle Instead of Music," which viciously attacked the opera as "vulgar" and "primitive." Opera houses were ordered to cancel performances and Shostakovich's other work fell from official favor. Shostakovich was never assassinated, unlike his fellow artists during the Great Purge; this is only because Stalin needed him - you can only kill so many talented people before you completely exhaust your inventory.
Shostakovich wrote this piece in only three days; he could do so because it was clearly based on Glinka's Ruslan and Ludmilla overture (1842). That work hearkens back to the 1820 poem of the same name by Alexander Pushkin. Pushkin pushed the boundaries of freedom from tyranny, and got exiled by Tsar Alexander the First. He was the ultimate thorn in the side of Russian leadership. Knowing that Festive Overture was actually code for Pushkin's "Shove it where the sun doesn't shine, Bullshitviks" must have allowed Shostakovich to gloat for the rest of his life.
Next on the concert list was Bernstein's Magnificent Seven. In this film, a poor village in Mexico is endlessly raided for food and supplies by a gang of bandits led by Calvera. After the latest raid, during which the bandits kill a villager, the village leaders decide they have had enough, and on the advice of the village elder, they decide to fight back by hiring seven gunslingers. These "Magnificent Seven" triumphed over their oppressors, although it was somewhat a Pyrrhic victory, as four of them lost their lives during their cause.
Next, The Hawai'i Symphony Orchestra performed the selections from Georges Bizet's 1875 opera Carmen. Whether by accident or by design, it must be noted Carmen may have been influenced in part by Alexander Pushkin's 1824 poem "The Gypsies". Pushkin was getting a lot of nods at this pop-up concert. There are two Carmen Suites for orchestra, The Symphony played from Suite 1, and included: Prélude: Act I, Prélude: "Fate" motive; Aragonaise: Interlude (Entr'acte) before Act IV; Séguedille Act I, Seguidilla: Près des remparts de Séville; and Les Toréadors: Theme from Prelude to Act I and Procession of The Toreadors from Act IV: Les voici! voici la quadrille des Toreros. Bizet died suddenly at age 36, on his wedding anniversary; he never knew how world-famous his work would become. Likewise, Shostakovich died just five years before his Festive Overture was performed as the theme to the 1980 Olympics - he never got to see the glory of such sweet karma.
The Symphony repeated Pirates of the Caribbean: The Curse of the Black Pearl, by composer Klaus Badelt from its previous pop-up concert. Pirate stories are very popular these days. A lesser-known pirate story involves Alexander Pushkin's great grandfather, Abram Petrovich Gannibal, whose history is chronicled in the novel "The Negro of Peter the Great." Gannibal was a Moorish Prince, hence called a "negro," who had been kidnapped by pirates in 1703, then sold as a slave to the Sultan of Turkey. Before long, however, a Russian spy in Constantinople rescued the exotic-looking child and dispatched him to the Kremlin as a present for Peter the Great, who first became the child's godfather and later adopted him. Pushkin was, via adoption and strategic marriages, descended from Russian royalty. I'm certain he would have had a boatload of controversial opinions had he lived to see the Soviets murder his relatives. The Russian Imperial Romanov family (Tsar Nicholas II, his wife Tsarina Alexandra and their five children Olga, Tatiana, Maria, Anastasia, and Alexei) and all those who chose to accompany them into imprisonment-notably Eugene Botkin, Anna Demidova, Alexei Trupp and Ivan Kharitonov-were shot, bayoneted and clubbed to death. Their bodies were then stripped, mutilated, burned and disposed of in a field called Porosenkov Log in the Koptyaki forest.
In the Pirates of the Caribbean film series, pirates represent freedom from the ruling powers, notably the Spanish Empire, who dominated much of the Caribbean. After Spain's Queen Isabella and King Ferdinand appointed Christopher Columbus Viceroy and Governor of the Indies, he became brutal and sadistic. He ordered the natives to collect gold for him and he set quotas. If a native failed to meet the quota, the punishment was having his hands cut off. Columbus once punished a man found guilty of stealing corn by having his ears and nose cut off and then selling him into slavery. Columbus' father was Domenico Colombo, a middle-class wool weaver who worked both in Genoa and Savona and who also owned a cheese stand at which young Christopher worked as a helper. Get this, Columbus' family not only officially pulled wool over people's eyes, but they also cut cheese for a living.
As a narcissistic Viceroy, Columbus congratulated his brother Bartolomeo on "defending the family" when the latter ordered a woman paraded naked through the streets and then had her tongue cut out for suggesting that Columbus was of lowly birth. Columbus encountered native unrest and revolt; he first ordered a brutal crackdown in which many natives were killed and then paraded their dismembered bodies through the streets in an attempt to discourage further rebellion. The Pirates of the Caribbean were a thorn in the side of Spain; they were rebellious and recalcitrant. They successfully disrupted many shipments of ill-gotten gold and other goods between the continent and the islands. Pushkin would have been proud of them.
The next performance was Radetzky March, Op. 228, composed by Johann Strauß Sr. For 10 years, Johann Strauß worked in Russia - every summer provided constant concerts at Pavlovsk, near St. Petersburg. Strauss was very popular with the Russians, especially adored by ladies. Portraits of their idol were widely sold in bookstores, and jewelry shop windows carried rings and brooches with his image. Even uptown florists offered bouquets named after his waltzes. Strauß was, in short, the 19th century equivalent of a pop star. Olga Smirnitskaya, the daughter of a Russian bureaucrat, was the object of his affection. They wrote notes to each other on candy wrappers and delivered them through mutual friends. Later, they would play hide and seek in a particular tree trunk in the park at Pavlovsk. The nearly a hundred letters written between them that exist today are wonderfully romantic. Strauss' compositions "Viennese Bonbons" and the remorseful "Parting with St. Petersburg" were inspired by Smirnitskaya and the love they shared. Women of that era did not marry outside their social rank, even to composers as great as Strauß, and in 1860 the affair ended when her parents refused to sanction a union. Despite this, Strauß was admitted to the highest levels of St. Petersburg society and was considered a friend of the Romanovs (Tsar Nicholas I). Strauß loved the old Russia before it turned Soviet. His works celebrating Eastern European victories are joyous and uplifting.
Next in the concert line up was Johannes Brahms - Hungarian Dance No. 5 in G minor, based on the csárdás by Béla Kéler titled Bártfai emlék. The origin of the csárdás can be traced back to the 18th century Hungarian music genre the verbunkos, where the 'verbunk' was used as a recruiting dance by the Austrian army. Verbunkos originated in Hungary and was popularized by Romani music (Cigány) bands in Hungary and neighboring lands of Serbia, Slovakia, Slovenia, Burgenland, Croatia, Ukraine, Russia, Poland, Transylvania and Moravia, as well as among the Banat Bulgarians. Hungarian Dances one through ten were published in 1869. At that time, it was important for Austria (where Brahams flourished) to keep the Hungarians happy. The Austro-Hungarian Compromise of 1867 allowed Emperor Franz Joseph I, as head of the House of Hapsburg, to rule the Austrian Empire and the Kingdom of Hungary, yet each were considered separate crowns. This is similar to Queen Elizabeth II ruling both England and Scotland, by keeping the Scots happy. Monarchs who rule in way that upsets the wrong people usually are overthrown. Did this ever occur to Mrs. Dominis as she smoked her cigars?
Next up, Hedwig's Flight, written by John Williams, was taken from Harry Potter's Wondrous World. Hedwig is that wonderfully beautiful pet snowy white owl. The legend of the White Owl means many things to many people. To the Mayan it is a messenger who brings a warning that the world has become so out of balance that we need to change. The main story arc in the Harry Potter series concerns Harry's struggle against a dark wizard who intends to become immortal, overthrow the wizard governing body known as the Ministry of Magic, and subjugate all wizards and muggles (non-magic people). Harry Potter's life is a monument to freedom from oppressive evil forces.
The symphony played a selection called "Led Zeppelin Reunion." A zeppelin is a large balloon, like the Hindenburg, which crashed and burned at the Naval Air Station Lakehurst in Manchester Township, New Jersey on May 6, 1937. Led Zeppelin were an English rock band known as progenitors of heavy metal. The band's name "Led Zeppelin" came from a comment from The Who's Keith Moon and John Entwistle: a supergroup with guitarist Jimmy Page and Jeff Beck would crash like a lead balloon (zeppelin). Although the group was initially unpopular with critics, they achieved significant commercial success. I asked one of the symphony musicians what that Led Zeppelin piece was. She shook her head, grimaced a little, and confessed "I don't know, it's not my kind of music." I smiled, knowing we were birds of a feather.
The concert concluded with theme from Hawaii Five-O. In the television series McGarrett and his team hounded international secret agents, criminals, and organized crime syndicates plaguing the Hawaiian Islands. It would be nice for the show to reveal some of the darker sides of Honolulu Police. Recently, four Honolulu police officers were been stripped of their badges and guns, and are facing a federal investigation for allegedly forcing a homeless man to lick a urinal in a public restroom. U.S. prosecutors are pursuing a corruption case against former Honolulu Police Chief Louis Kealoha, his deputy prosecutor wife and current and former officers. "Corrupt activities, such as those alleged to have been committed, erode the public's faith in law enforcement," said FBI Special Agent in Charge Paul Delacourt, in a news release. Sometimes, the only difference between a thug and a police officer is a shiny badge.
With all the problems we face in today's society, it is a privilege to escape into beautiful world of music, where harmony is the key element that prevails. Bravo, Hawaii Symphony Orchestra! You are our heroes.
Follow the author Anton Anderssen at https://www.facebook.com/ILoveAnton/

Photo by Marco Airaghi. Copyright 2018.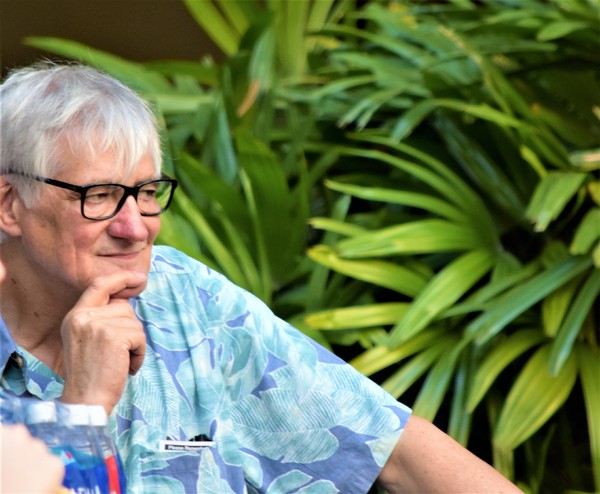 Photo by Marco Airaghi. Copyright 2018.

Photo by Marco Airaghi. Copyright 2018.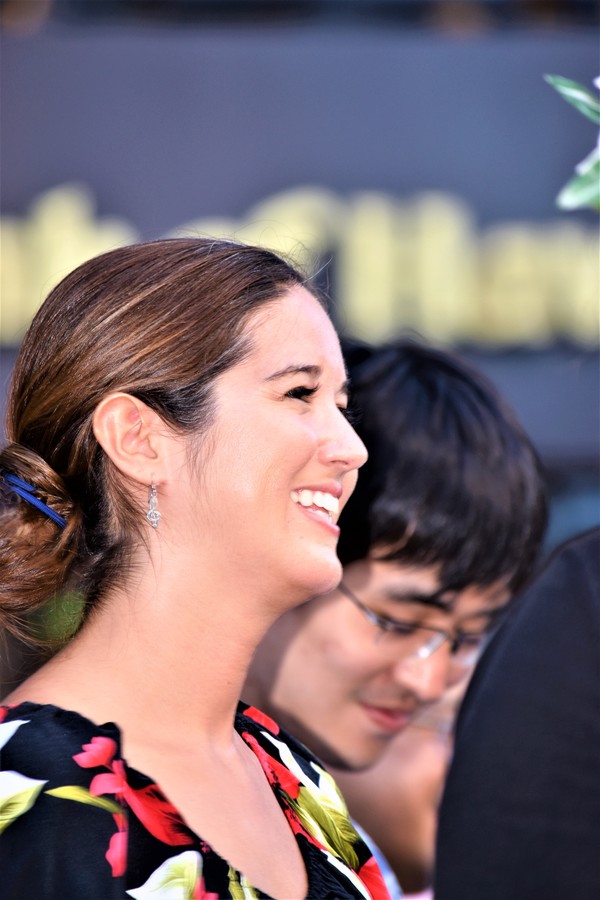 Photo by Marco Airaghi. Copyright 2018.

Photo by Marco Airaghi. Copyright 2018.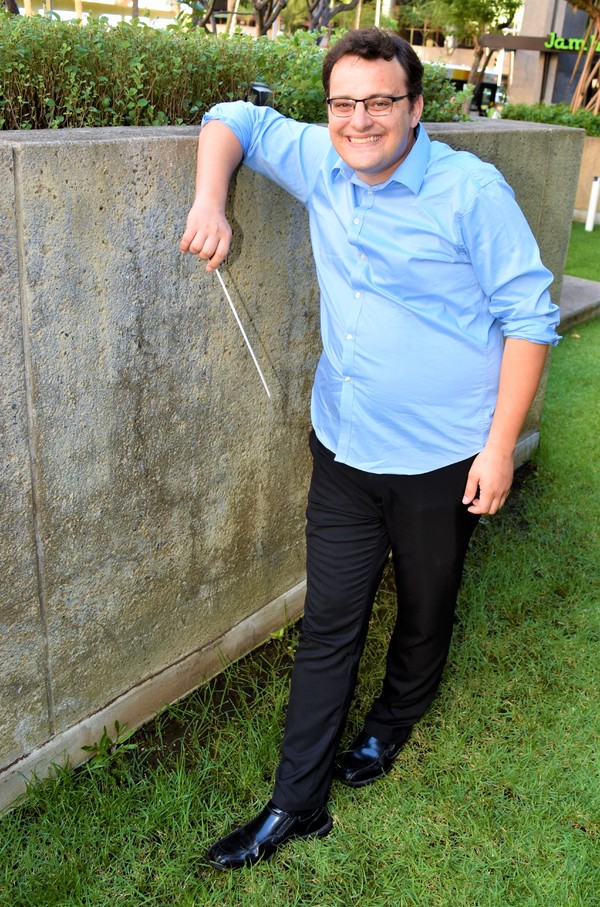 Photo by Marco Airaghi. Copyright 2018.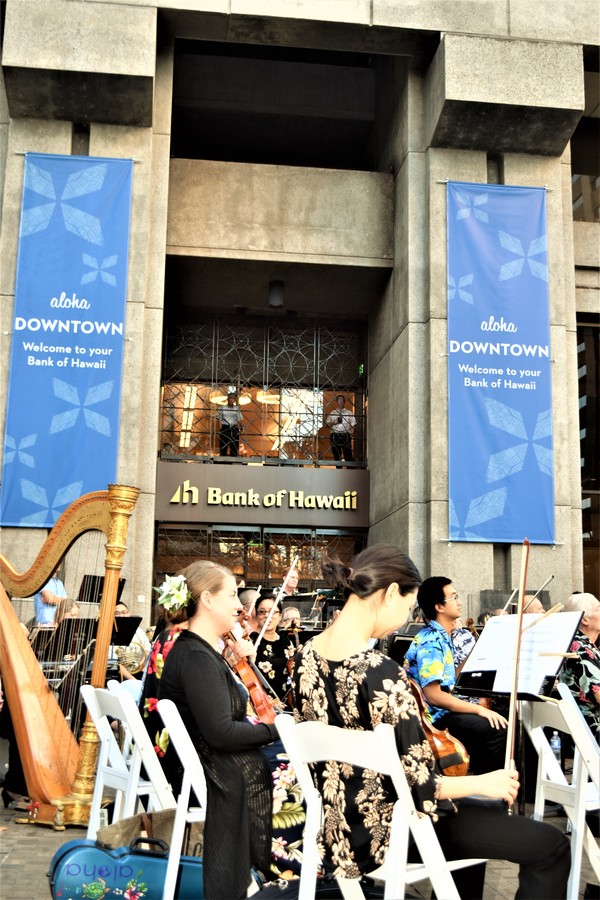 Photo by Marco Airaghi. Copyright 2018.

Photo by Marco Airaghi. Copyright 2018.

Photo by Marco Airaghi. Copyright 2018.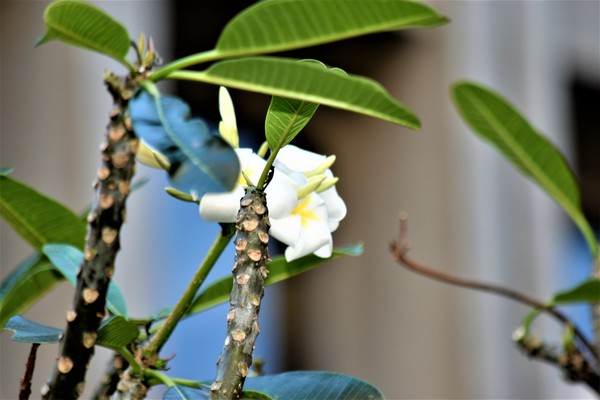 Photo by Marco Airaghi. Copyright 2018.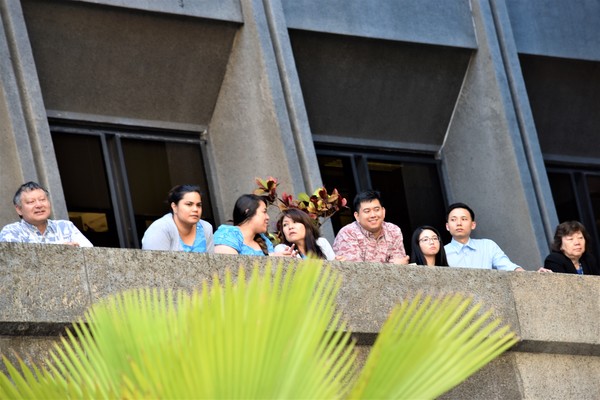 Photo by Marco Airaghi. Copyright 2018.

Photo by Marco Airaghi. Copyright 2018.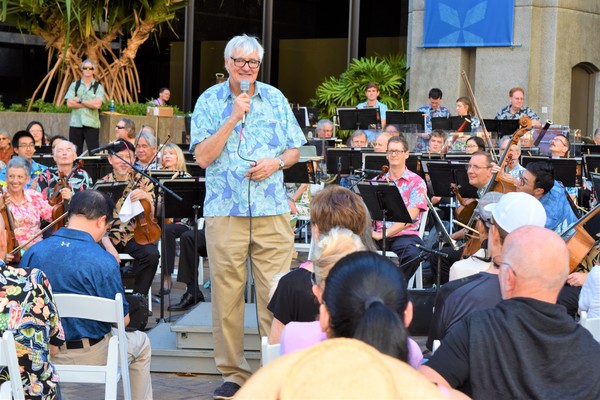 Photo by Marco Airaghi. Copyright 2018.

Photo by Marco Airaghi. Copyright 2018.

Photo by Marco Airaghi. Copyright 2018.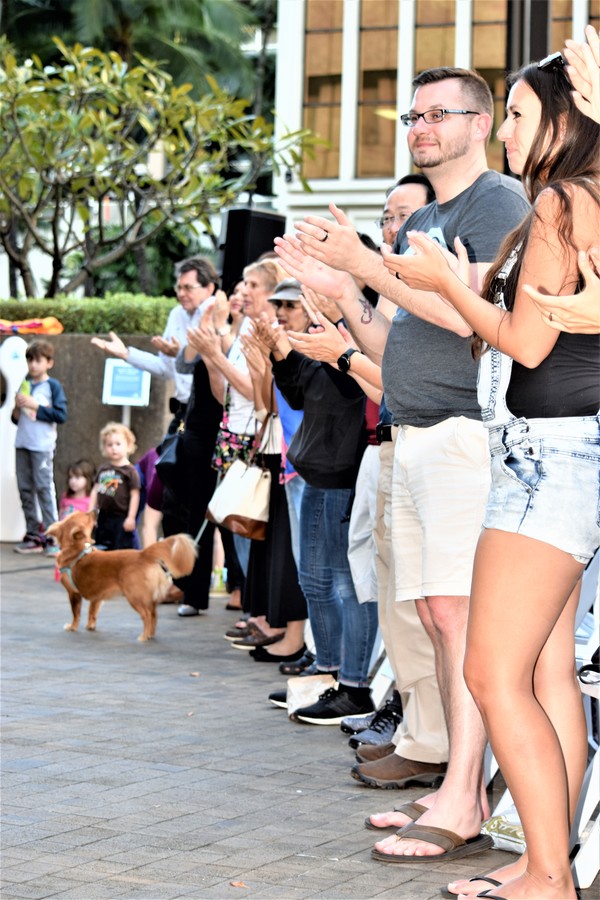 Photo by Marco Airaghi. Copyright 2018.