Review: IN THE NEXT ROOM at Gulfshore Playhouse is Electric and Emotional!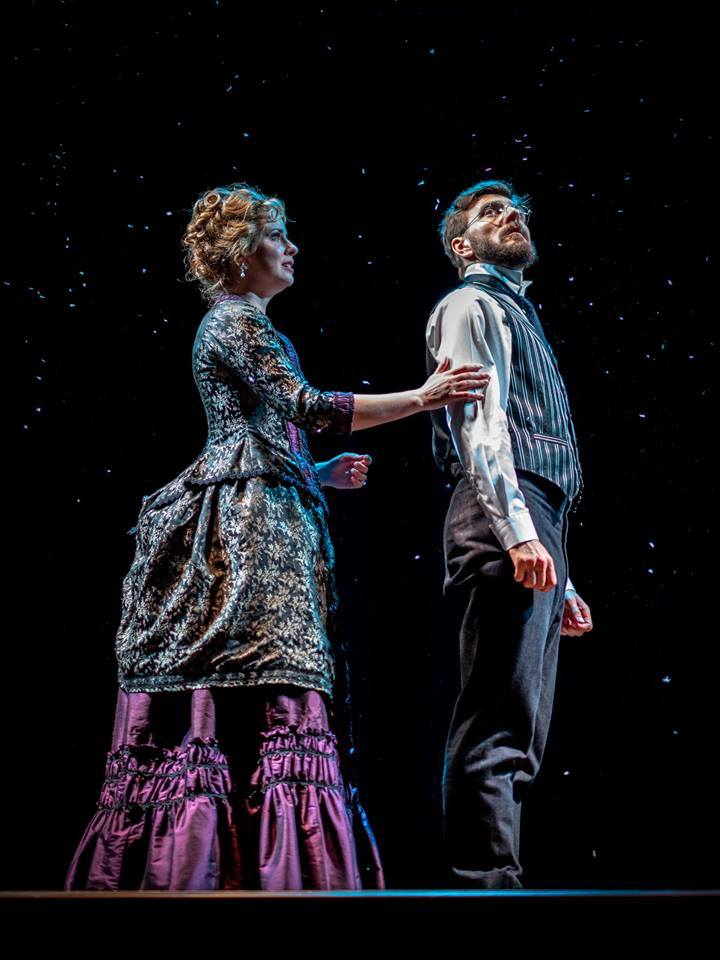 Gulfshore Playhouse's production of IN THE NEXT ROOM OR THE VIBRATOR PLAY by Sarah Ruhl, directed by Jeffrey Binder, deals with the struggles of intimacy and marriage in a funny but thoughtful play.
Hanley Smith plays Catherine Givings, the wife of Dr. Givings (William Connell), and I thoroughly enjoyed Smith's portrayal of Catherine's growth throughout the show as she struggled to express her feelings and desires to her husband. The tension this real-life couple was able to portray in their on-stage marriage was very raw and real, which gave the show an incredibly authentic feel. I thought they were both excellent in showcasing the hardships of expressing what you desire in a relationship,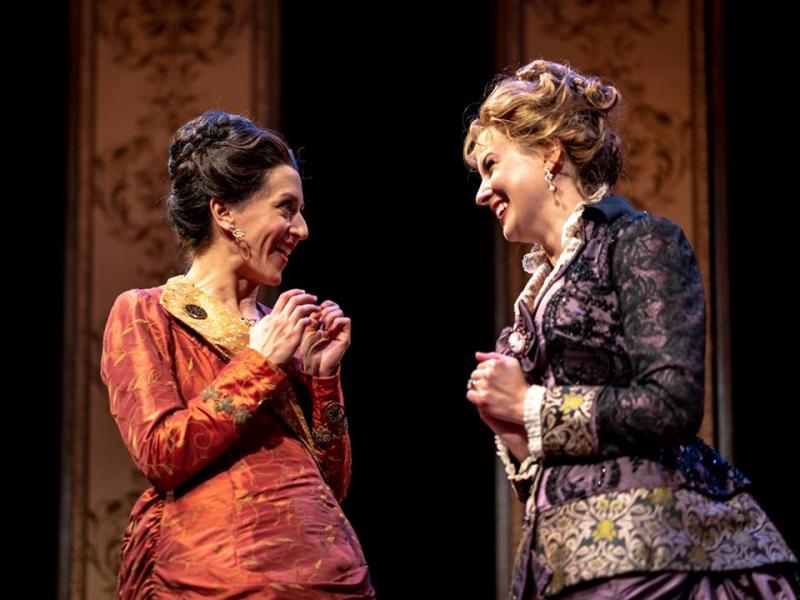 and their final scene in the show was quite beautiful as they saw one another in a new light.
Dr. Givings's patients in the show were Sabrina Daldry (Alex Trow) and Leo Irving (Evan Sibley). Both of these characters brought different kinds of relationships to Catherine, which helped push her to confront the emotions she was dealing with regarding her relationship with her husband,
and I liked seeing that dynamic. I also felt Catherine's relationship with her hired wet nurse, Elizabeth (Ashley Bufkin), was incredibly bittersweet, as both of these women longed to be there for their children in impossible ways. Annie (Mhari Sandoval) was Dr. Givings's nurse, and though the audience didn't get to learn too much about her, her storyline was rather heartbreaking.
The costumes in IN THE NEXT ROOM were beautiful and perfect for this time period, which I have to give credit to Costume Designer Whitney Locher for.
I also loved the set of this show; the walls of the living room would slide open to reveal "the next room," and I thought this was brilliantly done by Scenic Designer Kristen Martino.
Though this play has many comical aspects, it is also very tender and bittersweet in its exploration of love and intimacy. I definitely suggest checking it out while it's running this final week at Gulfshore Playhouse. Get your tickets quickly!
IN THE NEXT ROOM is playing at Gulfshore Playhouse through March 10! Evening shows begin at 8 p.m.; matinees begin at 3 p.m. Show subscriptions are available and include priority seating, exclusive events, and discounted pricing. Tickets begin at $42; all tickets are $37 two hours before a performance. For purchase information, visit www.GulfshorePlayhouse.org or contact 866-811-4111.
Photo Credit: Matthew A. Schipper