Latest News on Ashley Bufkin
Ashley Bufkin News
Ensemble Studio Theatre Announces Casting For Marathon Of One-Act Plays
by Blair Ingenthron - Oct 5, 2022
Ensemble Studio Theatre (EST) has announced complete casting for the 38th Marathon of One-Act Plays, which will be fully comprised of work from artists who identify as Black, Indigenous & People of Color (BIPOC). This year's selection of eleven plays was curated by Co-Artistic Directors Mike Lew (Teenage Dick) and Colette Robert (Behind the Sheet). Ten plays will be presented across two different series from Sunday October 16 through Sunday November 13 at EST.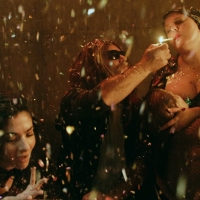 First Three Episodes of BEDLAM: THE SERIES to Premiere on BEDLAM TV in November
by Chloe Rabinowitz - Oct 25, 2021
Written by Eric Tucker & Musa Gurnis and directed by Eric Tucker, "BEDLAM: The Series" twists Shakespearean characters and plots we know and love – King Lear, The Merry Wives of Windsor, The Merchant of Venice – into a new story of love, deceit, betrayal, and revenge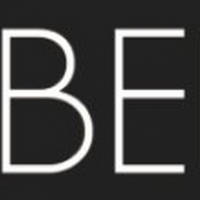 BEDLAM Announces BEDLAM: THE SERIES Featuring Zuzanna Szadkowski, Triney Sandoval and More
by Chloe Rabinowitz - Oct 14, 2020
BEDLAM has announced BEDLAM: THE SERIES, an episodic New Media Series now in development. Written by Eric Tucker and Musa Gurnis and directed by Eric Tucker, BEDLAM: THE SERIES is an inventive and irreverent Shakespeare mashup that twists together characters and plots from King Lear, The Merry Wives of Windsor, The Merchant of Venice and other plays.
Karen Alvarado, Ashley Bufkin and More Star in GHOST HUNT: The Hall-Mills Double Homicide
by Chloe Rabinowitz - Sep 16, 2020
THINKERY AND VERSE and BUTCH MERMAID have announced their collaboration in the world premiere experiential production of GHOST HUNT: The Hall-Mills Double Homicide, based on their more traditional Hall-Mills stage-play, THOU SHALT NOT, which was set to premiere this spring in New York City.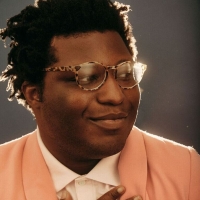 Larry Owens, April Matthis, Keith Josef Adkins and D. Woods Join 48HOURS IN...HARLEM
by Chloe Rabinowitz - Aug 19, 2020
Tomorrow, Harlem9, the Obie Award-Winning producing collective, begins the stream of their 10th Annual and 1st Digital Festival.  The Harlem based collective is no stranger to Black Playwrights, Actors and Directors who also make their living within the Theatre, TV and Film industry. 
Harlem9 Presents 48HOURS IN...HARLEM Digital Edition
by Chloe Rabinowitz - Jul 27, 2020
Harlem9 recently announced that their 10th Anniversary would be Digital. Last year, 2019, was the first year that the Obie Award-Winning collective went National.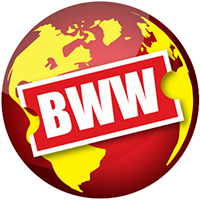 Thinkery & Verse Announces Decameron 2020 Podcast
by A.A. Cristi - Jul 24, 2020
Thinkery & Verse is proud to announce Decameron 2020, a podcast reading and discussion of Giovanni Boccaccio's classic work-because in an age where countless publications are referencing The Decameron, it feels great to know what the hell you're talking about. Decameron 2020 is now available on Apple Podcasts, Spotify, and all other major podcast directories.
National Black Theatre Has Announced Their Newest I AM SOUL Workshop Productions
by Chloe Rabinowitz - Jan 30, 2020
Dr. Barbara Ann Teer's National Black Theatre [NBT] announces the two workshop productions of its 51st Season 'SOUL Journey: NBT Beyond Walls': Bayano by Darrel Alejandro Holnes, directed by Jeffrey Page, and Retreat by Tracey Conyer Lee, directed by Zhailon Levingston, running March 11-15 and April 1-5 respectively.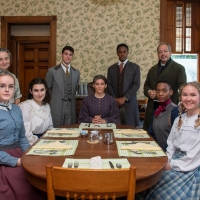 LITTLE WOMEN Comes to The Hangar Theatre
by Julie Musbach - Jul 30, 2019
The Hangar Theatre Company continues its 45th season with a reimagined take on the classic story, Little Women. This adaptation by Kate Hamill runs August 8-17 with matinee and evening performances. Kate Hamill, a Lansing native and Ithaca College alumna, is currently one of the top five most-produced playwrights in the nation. 
BWW Review: The Female Heroines You Didn't Know You Needed in THREE MUSKETEERS: 1941
by Chloe Lang - Jun 9, 2019
Megan Monaghan Rivas' Three Musketeers: 1941 is an evocative, thought-provoking new work that is imperative in today's political climate. The commissioned world premiere of this play promises an evening of strength, empowerment, and emotion. Three Musketeers: 1941 is a part of Project Y Theatre's fourth annual four-week long Women in Theatre Festival, celebrating new plays and innovative performances by diverse female artists.
Ashley Bufkin Videos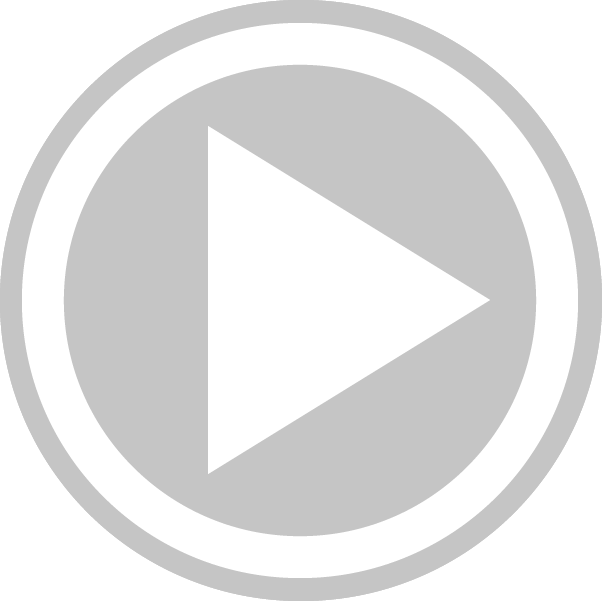 VIDEO: Barrington Stage Company Presents A DOLL'S HOUSE PART 2
by Stage Tube - Jul 16, 2018
Barrington Stage Company (BSC), the award-winning theatre in the Berkshires, under the leadership of Artistic Director Julianne Boyd, presents Lucas Hnath's A Doll's House, Part 2. Previews for A Doll's House, Part 2 begin July 12, with an official opening night on July 15, and performances through July 28 on the Boyd-Quinson Mainstage (30 Union Street).
STAGE TUBE: Behind the Scenes with the Cast of Table 8 Productions' HAMLET
by Stage Tube - Aug 25, 2012
Table 8 Productions presents William Shakespeare's thriller HAMLET. The run begins Friday, September 7, 2012, at The Onyx Theatre in Commercial Center and plays weekends through September. The production is directed by Troy Heard, with an original score composed by SAndy Stein and fight choreography by Sean Critchfield. Watch behind-the-scenes interviews with the cast in the video below!