BROADWAY AT THE EMBASSY Announces 2021/2022 Season
Broadway at the Embassy announces updates to their 2021-2022 season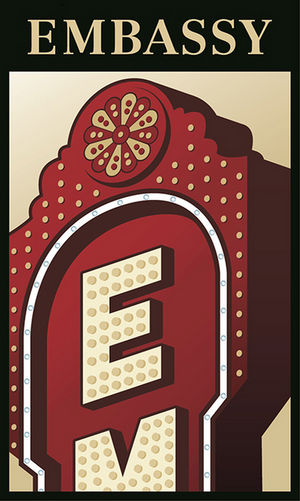 Broadway at the Embassy is back after a year of mainly rescheduled and cancelled performances in 2020 with an announcement for their 2021-2022 season!
These national tours will all perform one or two nights at the historic Embassy Theatre, located at 125 West Jefferson Blvd, Fort Wayne, IN 46802.
Touring shows this season will include:
ANASTASIA on Wednesday, November 3, 2021 at 7:30 p.m.
RENT: THE 25TH ANNIVERSARY TOUR on Saturday, November 20, 2021 at 8:00 p.m.
CATS on Monday, January 24, 2022 at 7:30 p.m. (for subscribers) and Tuesday, January 25, 2022 at 7:30 p.m.
HAIRSPRAY on Wednesday, March 23, 3022 at 7:30 p.m.
JERSEY BOYS on Thursday, April 21, 2022 at 7:30 pm.
Finally, last season's rescheduled touring performance of WAITRESS will also be returning on April 5th and 6th of 2022, at 7:30 p.m. Ticketholders from last year who held on to their tickets will be able to attend. Ticketholders from last year who chose to receive a refund can still choose to add this show to their subscription. Call the box office with any questions (260-424-5665).
ANASTASIA has never before toured to Fort Wayne, and according to Embassy representatives, this is the last planned tour of RENT. All shows this season will surely be stellar, so make sure you make your plans accordingly!
Season ticketholders who wish to renew their subscriptions for this season should do so by August 10, 2021. You can fill out the online form here, or visit the STAR Bank box office at the Embassy, Monday-Friday, between 10 a.m. and 6 p.m. Alternatively, you can call the STAR Bank box office at 260-424-5665.
Anyone interested in subscribing this season can do so beginning August 16. Single tickets to individual shows will begin going on sale in the fall.