Smash Hit AS YOU LIKE IT Lands At Citadel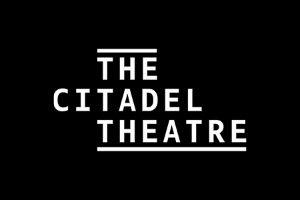 "[Daryl Cloran's] As You Like It is a unique phenomenon."
So said Christopher Gaze, artistic director of Vancouver's Bard on the Beach Festival, in an announcement that the festival would be extending by one full week due to the unprecedented success of As You Like It - a first for the festival's 30-year history.
It's no surprise that audiences across the country are falling in love with the new adaptation by Citadel Artistic Director
Daryl Cloran
, featuring the legendary romantic comedy of the original text plus 25 of The Beatles' all-time greatest hits. This fast-paced, can't-miss production lands in the Shoctor Theatre February 15.
When Rosalind (Lindsay Angell) is banished, she and her cousin Celia (Jameela McNeil) travel deep into the forest where love - and a lot of other madness - await them. Cloran's adaptation whisks the production to 1960s Vancouver and the forest of Okanagan, including an extraordinary Superstar Wrestling match (inspired by the spectacle of Vancouver's All-Star Wrestling) starting in the theatre 25 minutes before the performance! Angell and McNeil are joined by Alberta favourites Farren Timoteo (Silvius) and Emily Dallas (Phoebe) and a wealth of Canada's top musical theatre talent.
Ben Elliott
tackles music direction with one of the 20th century's greatest songbooks, featuring a selection of The Beatles' hits like "She Loves You," "Let It Be," and "Help!" In the next year, Cloran will direct a production of this dynamite adaptation at
Milwaukee Repertory Theatre
and
Chicago Shakespeare Theater
. Edmonton audiences may remember CST from our collaboration on Six, which starts Broadway performances today. We're thrilled to share As You Like It as another international success! CAST Rosalind Lindsey Angell Forest Lord/2nd Brother Benjamin Camenzuli Jaques/Le Beau Sarah Constible Corin/Duke's Attendant Sharon Crandall Phoebe Emily Dallas Forest Lord/William/Hymen Oscar Derkx Charles the Wrestler/Amiens Austin Eckert Duke Senior/Duke Frederick Paul Essiembre Orlando
Jeff Irving
Touchstone Kayvon Khoshkam Audrey Jenny McKillop Celia Jameela McNeil Adam/Sir Oliver Martext Robb Paterson Oliver/Forest Lord
Justin Stadnyk
Silvius Farren Timoteo
CREATIVE TEAM Director Daryl Cloran Music Director Ben Elliott Choreographer/Fight Director Jonathan Hawley-Purvis Set Designer Pam Johnson Costume Designer Carmen Alatorre Lighting Designer Gerald King Sound Designer Peter McBoyle Stage Manager Wayne Paquette Assistant Stage Manager Leslie Watson Apprentice Stage Manager Isabel Bergquist Assistant Director Kayvon Khoshkam Assistant Set Designer Ksenia Brodan-Milian Assistant Sound Designer Evan Wohlgemut Creative Consultant Rick Boynton
As You Like It plays February 15-March 15, 2020 at the Citadel Theatre.
Tickets available now starting at $30+Fees/GST at citadeltheatre.com or through our Box Office at 780.425.1820.