Edmonton Theater Reviews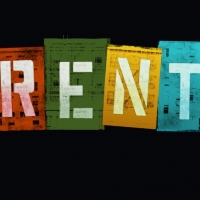 BWW Review: RENT Rocks the Northern Alberta Jubilee Auditorium
by Sarah Dussome - September 09, 2019
Soulful and evocative, beloved musical Rent captivates Edmonton with its 20th anniversary touring production.... (
more...
)

BWW Review: THE TEMPEST Takes the Citadel By Storm
by Sarah Dussome - April 27, 2019
Revenge, love, and sorcery wage war in The Tempest. The Citadel Theatre's haunting interpretation breathes life into William Shakespeare's tumultuous tale, showcasing hearing and deaf actors in a one-of-a-kind theatrical experience.... (
more...
)
BWW Review: COME FROM AWAY Captivates Edmonton
by Sarah Dussome - March 14, 2019
On September 11, 2001, approximately 7,000 airline passengers were stranded in the sleepy Maritime town of Gander, Newfoundland. In a tremendous display of warmth and compassion, the townspeople opened their homes to the frightened newcomers, welcoming them like cherished friends. Their story is bea... (
more...
)

BWW Review: CIRQUE DU SOLEIL: CRYSTAL Dazzles Edmonton
by Sarah Dussome - February 14, 2019
Breathtaking acts, whimsical comedy, and eye-popping special effects combine in CRYSTAL, Cirque du Soleil's enchanting ice-themed spectacle.... (
more...
)

BWW Review: THE ILLUSIONISTS Mystifies Edmonton
by Sarah Dussome - January 02, 2019
Mind reading, card tricks, and death-defying stunts take centre stage in this glitzy magical extravaganza.... (
more...
)

BWW Review: MISS BENNET: CHRISTMAS AT PEMBERLEY Sweeps Edmonton off its Feet
by Sarah Dussome - November 29, 2018
Miss Bennet: Christmas at Pemberley invites audiences to experience the holidays through the eyes of the ever-scholastic Mary.... (
more...
)

BWW Review: THE BOOK OF MORMON Says 'Hello' to the Northern Alberta Jubilee Auditorium
by Sarah Dussome - September 21, 2018
An exuberant blend of toe-tapping hits and raunchy comedy, The Book of Mormon knocked on the door of Broadway's Eugene O'Neill Theatre in 2011, later receiving 9 Tony Awards including the coveted title of Best Musical. Written by South Park creators Trey Parker and Matt Stone along with Avenue Q co-... (
more...
)