BWW Interview: Sarah Smith Talks RODGERS + HAMMERSTEIN'S CINDERELLA at The Fox Theatre - It's Incredible Magic!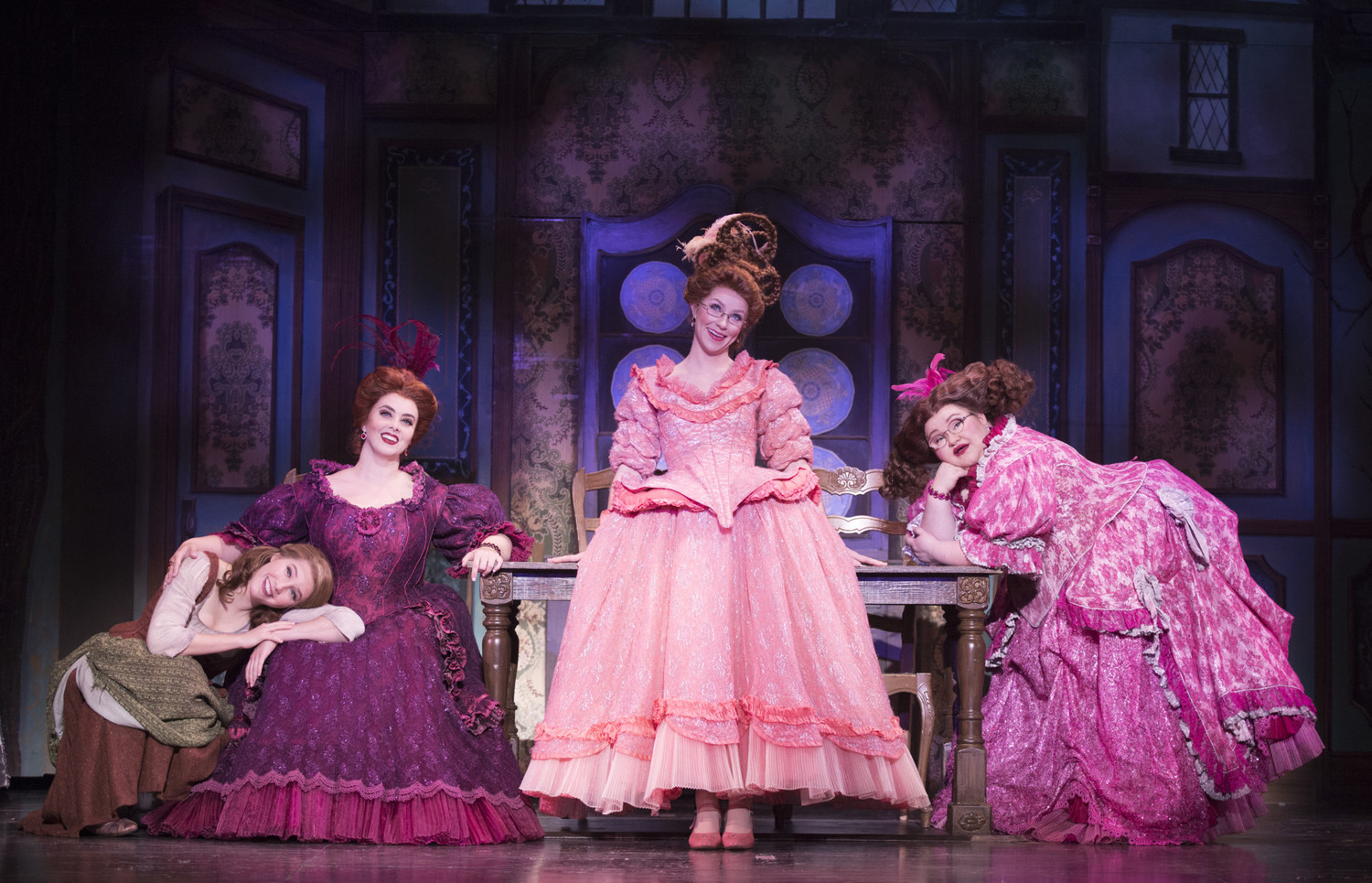 Rodger's + Hammerstein's Cinderella, the 2013 Tony Award-winning Broadway musical, is here this weekend for a limited engagement at the Fox Theatre in Detroit as part of the Fox Theatre Series. With its fresh new take on the beloved tale of a young woman who is transformed from a chambermaid into a princess, this hilarious and romantic Cinderella combines the story's classic elements - glass slippers, pumpkin, and a beautiful ball along with some surprising twists. More than just a pretty face with the right shoe size, this Cinderella is a contemporary figure living in a fairytale setting. She is a spirited young woman with savvy and soul who doesn't let her rags or her gowns trip her up in her quest for kindness, compassion and forgiveness. She longs to escape the drudgery of her work at home and instead work to make the world a better place. She not only fights for her own dreams, but forces the prince to open his eyes to the world around him and realize his dreams too. BroadwayWorld Detroit had a moment to speak with Sarah Smith, currently on the road with Cinderella, about her character and the magical show. Read our conversation with her below to get excited when Rodger's Hammerstein's Cinderella comes to Detroit for a magical time this weekend!
BroadwayWorld Detroit: Can you give our readers a brief background of yourself and then your theatre career as an introduction?
Sarah Smith: I actually got into theatre a little late in life. I started dancing when I was about five years old and had music in my life from a very early age. It was not until college when I started studying theatre at a university in Texas and after about two and half years of pretty strict acting trainingthat I realized I needed to also have the musical theatre side of things. I auditioned and was accepted into a conservatory program in New York. I went to school for about 16 months and then was thrown out into the theatre world. I've spent the last 14 years being part of that business. It started out definitely a little rocky. You are trying to find your way in this sort of gigantic world that you are still trying to figure out and understand. I got my first professional job about a month after I graduated. It was a children's tour that I did for six months, which was fantastic. I think that every actor should do a children's tour early in their career. It teaches you a lot about the kind of performer you are and children are the best audience because they are very honest. There is no room for phoning it in. Then after it just sort of built and grew from there. I have been on tour now for the last five years; having spent the last two with tour of Cinderella as Madame.
How would you describe Rodgers + Hammerstein's Cinderella in your own words?
Basically, it's the classic story that people know and love, but it has contemporary references and plot twists. It has all the magic, all the romance, but it has little things that are going to surprise people that even know the story. I think at its core it is really a story about compassion, about kindness, and how you can make a difference in the world through those avenues as opposed to being unkind, being manipulative or being a bully. I think specifically in the time that we live now, it's a really important message for people to see and hear - especially young people to see such a strong character, especially a female character, that is politically aware and that is driven by that kindness and compassion. I think it's really lovely to see that wrapped up in a show that also gives you the magic and the fantasy that you know and love.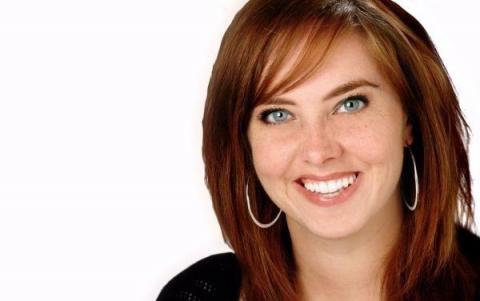 How would you describe your character, Madame?
I always say above all else, she is misunderstood. I think one of the differences in our production that I really like is the audience is given little glimpses into Madame's life, who is the Step Mother, that sort of give you a little bit of a back story and make her a little more empathetic than you are used to seeing in other productions where she comes across just sort of cruel and mean. You know she has to have a back story. She is a single mother of two in a time period where being a single mother of two probably means you are going to be destitute. So there is this desperation in her to take care of her family, to make sure that her children are taken care of, and, unfortunately in that desperation Cinderella, when she loses Cinderella's father, becomes this extra burden that she didn't want. She has survived this long taking care of her girls, now her second husband has died and she is left with a third mouth to feed. I think it gives us an insight into that. It comes out a selfishness, yes, her cruelty towards Cinderella is not excusable, but it comes out of a need to set herself apart, a need to survive, a need to try to make the best of a terrible situation, and in that, unfortunately, she lashes out at Cinderella. I enjoy getting to have a little more depth and getting an opportunity to sort of try to bring a little more humanity to this woman who on the surface can often be seen as just a mean person.
You brought up that there is more to Madame than meets the eye - there is depth to her. She is more than just cruel and mean. Do you see any similarities between your character and yourself? Are you able to relate her anyway?
I think a fascinating thing that what we do as actors is no matter how dark or unpleasant we might view a character on the outside when you are charged with playing a role, I think one of the most important things is that you cannot judge your character - you have to look at that person and see yourself in them. You have to. It is the only way to make them human. It is the only way to understand them. If you judge them, if you say, you know, they are mean, they are cruel, and all this stuff, then you create just that - this one-dimensional character and you present that to the audience. Whereas if you find yourself in it, you find the humanity in it, and you are able to hopefully give the audience a version of the character where you say this is still a human being. You try to find the positive in it. Like I said before, she is survivor, she is trying to take care of her family, her children come first, and through that she is hoping she will then save herself. I think that is a survival instinct that any mother would have. While I'm not a mother, I do have people in my life (nieces, nephews, and things like that) that I would fight tooth and nail for, I can see her need to fight no matter what, and to survive through certain relationships in my own life. While I might choose to deal with them differently or maybe not so cruelly or cruel at all, I can find ways that understand her, make her empathetic, and make her not necessarily a bad guy. Everything she does has to be done through the motivation of something positive, right, and just from my standpoint as the actor, so that even if it comes off cruel to the audience there is still a sense of humanity within her.
Did you do any special preparation for your role?
I do always do a lot of personal research for myself, things that my director won't even know, see, or understand, just that it's part of my process. The period that the show is set in is vague, it's not super specific, but it still gives reference to certain periods. I sort of kind of looked into those time periods to see what it would really be like for a woman in my situation like I said earlier. A woman with two daughters who has no husband. Most of the time that would mean you were poor, probably living on the streets, and a lot of the times ending up in very, very dire situations. That really gave me a jumping off point in terms of how and where that desperation comes from - where her need to survive comes from. Then the script gives you little bits and pieces of the character so I always kind of go back and write what I call my personal biography. I basically write my own story that fills in all the gaps and gives me a very clear line of my life so that I understand her and the details of her life even when those things won't be seen by anyone else. It just gives me a very solid foundation of who she is, how she got here, and why she does the things she does.
What was your introduction to the story of Cinderella?
My first memory was probably...I'm totally blanking on it...The Brother Grimm! That's it! I was distracted by that fact that I was thinking of a lot of the references of this show are pulled from the French version by Charles Perrault so his name was in my head, but I think my first reference to Cinderella was The Brothers Grimm, which if you are familiar with their versions of fairy tales, they are often much darker. I always really liked those versions of stories so I had that version, which I loved and I had a book of it. Then of course, I remember watching the Leslie Ann Warren version when I was kid and I remember seeing the Julie Andrews the tv special, which is where all of this is pulled from. Then there is the Disney version, so I've pretty much seen a good majority of them, but The Brothers Grimm version was my very first introduction to the story, which I'm kind of glad that was my first. It was a really interesting way to view that story for the first time and then see the different versions of it as you grow up.
Why would you say you are glad that The Brothers Grimm version of Cinderella was your first way to be introduced to the story compared to most children being introduced to the happy-go-lucky fairytale version?
I think for that very reason. I grew up in the 80s, there was less of a fear presenting children with somewhat darker themes, not inappropriate, just darker and I liked that in the 80s that wasn't the case. You would watch things like The Labyrinth, The Dark Crystal, and movies that had a little bit dark of sense and themes to it because I think kids are pretty resilient and are capable of handling those things, seeing life and what tragedies are instead of being sort of kept from a distance. I like that I was sort of introduced to those things in a way that wasn't so scary and then when other versions came along that were a little more what people would consider kid-friendly, I liked those versions too. I enjoyed that they still had they elements of the step mother being cruel and all that, but ultimately a much happier ending without the stepsister's eyes being plucked out. I guess I appreciate that I was exposed to things that sort of cultivate my ability to understand tragedy in a way that other versions might not do that if that makes sense.
What makes this version of Cinderella unique?
What's great about this show is that it has all the things that are why the show is beloved and why the story is so beloved. It's the classic story - you've got the magic, you've got the romance, and you've got the carriage, horses, the pumpkin, and all of those things, but then it has these cotemporary references, plot points, and plot twists that sort of give people a kind of refreshed version of an old tale, which I think is really wonderful. It's a little unexpected. There are even times when we get an audible reaction from the audience when certain things happen because they know the story so well and unless they know this version, they will be surprised, but it also gives you all the things you want from it. The magic is amazing, the romance is a beautiful story, but Cinderella is much more kind of contemporary female in that she is empowered and that she is politically aware and that she is sort of helps the prince to see what's going on in his kingdom. It's not just about their love story and I think that's a pretty power thing, especially to show to children, which is sort of to incorporate the real world into a fairytale and go see you can kind of have it all. I think is what makes this version really special.
Do you have a favorite moment, line, or song in the show?
I do. I have a lot of them! I will just give you a couple... I definitely love the moments where the Fairy Godmother becomes a little stern with Cinderella and basically says to her, "you know if you have a dream, then one day you are going to have fight for it." I like that she doesn't let her off the hook that it's not all easy, that's it's not all about the magic, that at some point Cinderella has to do the work. I really like that. I like that at a moment where Cinderella might be ready to give up, the Fairy Godmother says to her, "you know now is the time for you to buck up and fight." I think that is really a beautiful moment. I love getting to sing "A Lovely Night" with the girls. It's a moment in the show where Cinderella, the Step Sisters, and the Step Mother all join together and where you sort of see the family unit working in a positive way, even if just for a brief moment, and that's really fun for me. Then my favorite character in the show is Sebastian, who is the other semi-villainous character, played by the incredible Christopher Swan and he makes me laugh every night. He's one of my favorites.
Why should people come see Rodgers + Hammerstein's Cinderella?
If you want to laugh, cry, be wowed, and see some incredible magic, then Cinderella is the show for you!
---
Rodgers + Hammerstein's Cinderella runs for a limited engagement March 29th-31st at the Fox Theatre in Detroit. Tickets start at $34. Shows are Friday 3/29 at 7:30pm, Saturday 3/30 at 2pm and 7:30pm, and Sunday 3/31 at 1pm and 6:30pm. For more information and tickets, visit www.313Presents.com.
Connect with Sarah Smith on Instagram at @sarahnycsmith and at www.sarahsmithnyc.com.
Connect with Rodgers + Hammerstein's Cinderella on Twitter at @CinderellaBway, on Instagram at @cinderellabway, on Facebook at facebook.com/CinderellaTheMusical, and www.CinderellaOnBroadway.com.
Connect with 313 Presents on Twitter at @313Presents and on Facebook at facebook.com/313Presents. Connect with the Fox Theatre on Twitter at @FoxTheatreDet, on Instagram at @thefoxtheatredetroit, and on Facebook at facebook.com/FoxTheatreDetroit.