Katie Laban - Page

Katie Laban is BroadwayWorld's Detroit Senior Editor and a freelance writer and photographer in the Detroit area. She has a strong passion for all things creative, especially theatre, and loves to support Michigan arts. Connect with her on Twitter and Instagram at @NiftyK13.
MOST POPULAR ARTICLES
LAST 30 DAYS
LAST 365 DAYS
BWW Interview: Paul Louis Lessard Talks the Importance and Thrill of JESUS CHRIST SUPERSTAR at Detroit Opera House
Posted: Feb. 4, 2020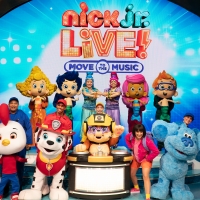 BWW Interview: Jenia Head of NICK JR. LIVE! 'MOVE TO THE MUSIC' will be a Pawsome, Finntastic Party at The Fox Theatre!
Posted: Mar. 2, 2020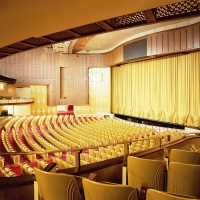 BWW Feature: Theatres Affected From COVID-19 Throughout Michigan
Posted: Mar. 26, 2020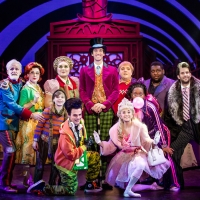 BWW Review: ROALD DAHL'S CHARLIE AND THE CHOCOLATE FACTORY is Pure Imagination at Detroit Opera House!
Posted: Feb. 23, 2020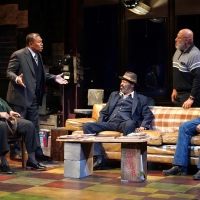 BWW Review: August Wilson's JITNEY is Full of Life at The Music Hall!
Posted: Nov. 14, 2019


BWW Interview: Director Ryan Lawson Talks WORKING - A NEW MUSICAL at Stagecrafters & Ridgedale Players!

September 30, 2020

Live theatre is back and outdoors in Michigan! Stagecrafters is proudly presenting Working a?" A Musical, brought to you in a joint venture by Stagecrafters and Ridgedale Players in Troy. Originally a Stagecraftersa?? 2nd Stage production, Working a?" A Musical was schedule in March of this year, but shut down due to the COVID pandemic. The cancellation was heartbreaking for entire company who learned just a day before opening that the show wouldna??t go on. Thanks to the determination and ingenuity of those involved, it is back in an open-aired setting on the beautiful grounds of Ridgedale Players. The cast is made up of three men and three women who tell the story of over 26 characters a?" how work defines who we are, yet we cana??t be defined by only our work. BroadwayWorld Detroit had a chance to speak the showa??s director, Ryan Lawson about why this is such a special project and more!
---
BWW Review: THE SUMMER SET by Aimee Agresti is a Fun, Comedic, and Romantic Theatre Read!

May 20, 2020

It's been over seventy days since I have last stepped inside a theatre and it literally feels like there is a something emotionally and physically missing from me. When I was offered the opportunity to read Aimee Agresti, THE SUMMER SET, I immediately took it. One, I'm avid reader, but two, and most importantly, it was a book about a summer theatre and the people performing in it!
---
BWW Feature: Theatres Affected From COVID-19 Throughout Michigan

March 26, 2020

Due to Michigan Governor Gretchen Whitmer's' temporary ban on all large group events in an effort to slow the spread of COVID-19, theatres across the state are postponing and/or canceling performances. BroadwayWorld Detroit is doing its best to combine a list of those performances in one place for theatergoers. If a theatre or any information is missing, please email [email protected] for it to be added. *This is a developing story, with more information being added as it becomes available.
---
BWW Review: THE NAKED MAGICIANS at The Music Hall was the Total Experience - Magic, Comedy, & Cheeky Australians!

March 9, 2020

Detroit was treated to a really special experience when The Naked Magicians were here on March 6th and 7th at The Music Hall as part of Broadway In Detroit's series of events this season. It was promoted that the duo will forego top hats and capes for full frontal illusions complete with magic, muscles, and endless laughs or as their website says, a?oegood magicians don't need sleeves and great magicians don't need pants a?" when we say 'abracadabra,' the audience isn't always looking at our hands.a?? After hearing that, how much more enticed could you be about a show? Then I had the pleasure of interviewing Mike Tyler, one half of The Naked Magicians with Christopher Wayne, and I was widely entertained by him, so I knew the show could only get better. It did. The Naked Magicians was magic, comedy, and cheeky Australians a?" the total experience.
---
BWW Review: DANCE NATION at The Ringwald is a Sight to Behold - Full of Surprises!

March 5, 2020

The Michigan premiere of Dance Nation is currently running until March 16th at The Ringwald. Clare Barron's play was a 2019 Pulitzer Prize finalist and, also, won the Susan Smith Blackburn Prize and the Relentless Award (in a tie with Sarah DeLappe's The Wolves.) After successful runs at Playwrights Horizons in New York and at Chicago's famed Steppenwolf Theatre, The Ringwald is proudly presenting the Michigan premiere of Barron's play. Dance Nation is an almost indescribable play - it's honestly one you have to see to believe, but that's half the fun in it. Plus, having Dance Nation in the hands of The Ringwald - it couldn't be in more capable of hands - it's the perfect theatre for the Michigan premiere of this play.
---
BWW Interview: Mike Tyler of THE NAKED MAGICIANS says Detroit Audiences are in for an Orgy of Magic, Comedy, & Nudity!

March 3, 2020

Hey Detroit, are you ready for the naughtiest and funniest magic show in world? The Naked Magicians are coming on March 6th and 7th to The Music Hall in Detroit. Following their smash hit 2019 residency at the MGM Grand in Las Vegas, The Naked Magicians are returning to the U.S. for a coast-to-coast tour in 2020 and making a stop here this weekend. The Naked Magicians is comprised of Mike Tyler and Christopher Wayne, two of Australia's most famous magicians. It's the perfect show for a date night or the ultimate girl's night out as The Naked Magicians have performed - and undressed - for millions of fans in more than 250 cities and seven countries. The duo will forego top hats and capes for full frontal illusions complete with magic, muscles, and endless laughs or as their website says, 'good magicians don't need sleeves and great magicians don't need pants - when we say 'abracadabra,' the audience isn't always looking at our hands.' BroadwayWorld Detroit had a chance to catch up with Mike Tyler before he arrives in Detroit to talk about the naughty and funny magic show. Read our mischievous and amusing interview below!
---
BWW Review: THE PUPPETEER at Detroit Repertory Theatre is Excellent Michigan Theatre!

March 3, 2020

Lately, my favorite thing to do has been to experience new theatre that Michigan has to offer and while the Detroit Repertory Theatre is not a a?oenewa?? theatre, The Puppeteer playing until March 15th, was my first time attending that theatre. Desireé York's play spans across time from the Harlem Renaissance to present day, where women in one family cut racism's strings and sing their own song. I was captivated by the entire show, especially with Indigo Colbert's stunning performance as the lead who transforms her character through every decade absolutely flawlessly and seamlessly. It's a touching show that moves you and makes you think while experiencing it at this gorgeous theatre in the Detroit area. The Puppeteer is a standout piece of Michigan theatre.
---
BWW Interview: Jenia Head of NICK JR. LIVE! 'MOVE TO THE MUSIC' will be a Pawsome, Finntastic Party at The Fox Theatre!

March 2, 2020

Hey Detroit! Are there any Nick Jr. fans out there? Get ready to sing, clap, dance, and move to the music with all your favorite Nick Jr. friends at the Fox Theatre in The Detroit District this Friday, March 6th through Sunday, March 8th! Nickelodeon and VStar Entertainment Group present Nick Jr. Live! 'Move to the Music', an all-new, one-of-a-kind adventure. For the first time on stage together, this musical spectacular features characters from multiple Nick Jr. series, including Bubble Guppies, PAW Patrol (produced by Spin Master Entertainment,) Dora The Explorer, Shimmer and Shine, Blue's Clues and You, Blaze and the Monster Machines, and Top Wing. BroadwayWorld Detroit had a special chance to speak with native Detroiter, Jenia Head, as she returns to Detroit to perform in the show as Molly from the Bubble Guppies.
---
BWW Review: THE GENTLEMAN CALLER is Emotional, Engaging, and Humorously Fun at Slipstream Theatre Initiative!

February 26, 2020

Sometimes I feel it's a daunting task knowing I'm about to see a show that has a cast of two people (that fear is even larger when it's a one person show!) and it could be a show I love or one I'm not familiar as was the case with The Gentleman Caller a?" the current production running until March 1st at the Slipstream Theatre Initiative. Yes, everyone in the theatre industry a?oeknowsa?? Tennessee Williams, but other than that piece of information and the fact that I knew the Slipstream Theatre Initiative always puts on innovative and thoughtful pieces of theatre, I had no idea what I was in for. Luckily, I had nothing to fear as there was never a dull moment during the entire show!
---
BWW Review: ROALD DAHL'S CHARLIE AND THE CHOCOLATE FACTORY is Pure Imagination at Detroit Opera House!

February 23, 2020

Roald Dahl's Charlie and the Chocolate Factory is currently playing until March 1st at the Detroit Opera House. The hit Broadway musical features songs from the original film including, 'Pure Imagination,' The Candy Man,' and 'I've Got the Golden Ticket,' alongside a toe-tapping and ear-tickling new score from the songwriters from Hairspray. The beloved tale of Charlie Bucket searching for the last golden ticket to enter the factory of the elusive Willy Wonka has been turned into a musical that is fun for all-ages.
---
BWW Interview: Paul Louis Lessard Talks the Importance and Thrill of JESUS CHRIST SUPERSTAR at Detroit Opera House

February 4, 2020

Jesus Christ Superstar, the musical phenomenon with a world-wide fan base, is in Detroit for a short visit following sold engagements in the UK. The reimagined 50th anniversary tour has the beloved music by Andrew Lloyed Webber and lyrics by Tim Rice and is directed by Timothy Sheader with cutting-edge choreography by Drew McOnie. The story is extraordinary series of events during the final weeks in the life of Jesus Christ as seen through the eyes of Judas. Reflecting the rock roots that defined a generation, the legendary score includes, 'I Don't Know How to Love Him,' 'Gethsemane,' and 'Superstar.' BroadwayWorld Detroit had a moment to speak with native Michigander, Paul Louis Lessard, who plays King Herod in the show about why this is an important piece of theatre and so much more!
---
BWW Interview: Jonathan Weir Talks All Things Villainous About DISNEY'S ALADDIN at Wharton Center For The Performing Arts!

December 3, 2019

Disney's Aladdin is flying into East Lansing from December 4th through 15th at the Wharton Center for the Performing Arts. The hit musical, based on the Academy Award-winning animated feature film, has been amazing audiences since the show's Broadway debut back in 2014. It has the music that we all know and love from the film and new songs that add to the Disney magic. a?oeMagical, romantic, surprising, exhilarating and funny,a?? is how Jonathan Weir, who plays Jafar the villain on the tour, described the show. a?oeIt's a fantastical story of a young man's adventure to become himself, the friendship he creates with a genie in a lamp, and the adventures and romance it unfolds.a?? Read more of BroadwayWorld Detroit's conversation with Jonathan Weir below to find out why he thinks Disney's Aladdin is special and if Jafar is really all that villainous!
---
BWW Interview: The Daredevil Talks About the Astonishing THE ILLUSIONISTS – MAGIC OF THE HOLIDAYS at The Fox Theatre!

November 26, 2019

The Illusionists are coming back to Detroit and ready to celebrate the holidays with the entire family with their all new, mind-blowing show at the Fox Theatre this weekend. The Illusionists a?' Magic Of The Holidays will have three incredible performances on November 29th and 30th featuring the jaw-dropping talents of some the most incredible illusionists on earth including The Elusive, The Trickster, The Transformationalists, The Daredevil, The Manipulator, The Showman, and The Mentalist. The Illusionists have shattered box office records across the globe and dazzle audiences of all ages with a powerful mix of the most outrageous and astonishing acts ever seen on stage. This non-stop show is packed with thrilling and sophisticated magic of unprecedented proportions. This year's family-friendly show promises even more illusions, close-up magic, mentalism, daring escapes, and technological spectacle performed by master entertainers who've captivated audiences worldwide. BroadwayWorld Detroit was lucky enough to speak with Jonathan Goodwin aka The Daredevil for a few moments during tech rehearsals for the show and he teased us about the exciting things that The Illusionists are bringing to Detroit!
---
BWW Review: August Wilson's JITNEY is Full of Life at The Music Hall!

November 14, 2019

When a play is called a?oea must see,a?? I get a little nervous, but August Wilson's Jitney was exactly that. It's healthy to question your peers, but the Huffington Post was spot on with that description. Broadway in Detroit is currently presenting the show in partnership with The Detroit Public Theatre at The Music Hall until November 16th in Detroit. Winner of the 2017 Tony Award for Best Revival of a Play, the show is set in the early 1970s and this richly textured piece follows a group of men trying to eke out a living by driving unlicensed cabs or jitneys. When the city threatens to board up the business and the boss' son returns from prison, tempers flare, potent secrets are revealed and the fragile threads binding these people together may come undone at last. Directed by Ruben Santiago-Hudson with an extremely talented group of performers, Wilson's poignant story to life on stage in a magnificent way.
---
BWW Review: SILENT SKY at Detroit Mercy Theatre Company is Unexpectedly Brilliant!

October 23, 2019

Raise your hand if you have ever discovered something new, Googled it, found the Wikipedia page, which then made you go off on a flurry of related topics and suddenly time has just passed by? I'll raise both hands because I'm not ashamed to say that this happens to me often. Sunday was one of those days, all thanks to the fantastic production of Silent Sky at Detroit Mercy Theatre Company who educated me on Henrietta Leavitt. The Lauren Gunderson play is the fascinating true story about the 19th century astronomer who was hired to join a group of women a?oecomputersa?? and living in an age when women could neither vote nor express an original idea. Despite not being allowed to touch a telescope, Leavitt and her female colleagues at the Harvard Observatory made ground-breaking discoveries about the universe that remain vital more than a century later. The simplicity and elegance of this production of Silent Sky made the importance of Gunderson's words stand out to the audience and the cast of five worked seamlessly together to bring this impactful and moving production to life. It is a brilliant piece of Michigan theatre.
---
BWW Interview: Jake Zinke of ZOM-BRIDE at St. Dunstan's Theatre says Join in on the Laughs, Voodoo Magic, & Zombies!

October 22, 2019

St. Dunstan's Theatre Guild of Cranbrook is helping everyone get in the Halloween spirit with their latest show, ZOM-BRIDE, an original comedy Spooktacular! A parody of the 1943 film, I Walked with a Zombie, which was loosely based on Jane Eyre, is an original play wrote by Jake Zinke that he describes as a?oecampy, melodramatic, raucous, and racy fun.a?? The cast of characters is played by a troupe of four actors (Molly Dorset, Paul Dorset, Jeff Foust, and Zinke,) most of whom play several different roles, often moments after one another. This is a fast-paced, madcap comedy with quick changes, mystery, and fake blood. And an important detail if you weren't sold already, St. Dunstan's is presenting the show as a fundraiser to help give the theatre a facelift. BroadwayWorld Detroit had a moment to speak with writer and actor, Jake Zinke, about ZOM-BRIDE, his creative process, and why this show so is so much fun.
---
BWW Interview: Andrew Clements & Michael Meike Say FRANKENSTEIN is Moving & Captivating at Stagecrafters!

October 16, 2019

Usually when people hear the word Frankenstein one image comes to mind: the inarticulate groaning hulk. Opening this weekend and running through Halloween on Stagecrafters' 2nd Stage is A. S. Peterson's version of Frankenstein, where The Monster is unlike the popular film adaptions that comes to everyone's mind. The play doesn't feature a terrifying and unthinking creature, instead The Monster feels emotions and asks questions that all humans ask themselves a?" according to Peterson, a?oehis Frankenstein is not your mama's Frankenstein.a?? BroadwayWorld Detroit was able to have an in-depth interview with the play's director, Andrew Clements, and the man behind The Monster in the show, Michael Meike, to find out what makes this new version so unique and thrilling, yet still be inspired by the classic Frankenstein story by Mary Shelley that audiences have come to know and love.
---
BWW Interview: Cody Jenkins Talks All Things RENT Coming This Weekend to the Fox Theatre!

October 10, 2019

RENT is coming back to Detroit! The limited engagement is part of the Fox Theatre series and a stop on the 20th Anniversary Tour. It will here October 11th and 12th at the Fox Theatre. In 1996, an original rock musical by a little-known composer opened on Broadway and forever changed the landscape of American theatre. Two decades later, Jonathan Larson's RENT continues to speak loudly and defiantly to audiences across generations and all over the world. The Pulitzer Prize and Tony-Award winning master piece returns to the stage in a vibrant 20th anniversary touring production. A reimagining of Puccini's La Bohème, RENT follows an unforgettable year in the lives of seven artists struggling to follow their dreams without selling out. BroadwayWorld Detroit had a chance to speak with Cody Jenkins, who plays the role of Mark in the 20th Anniversary Tour of RENT, about the show, his iconic role, and why RENT is still going strong 20 years later. Check out our conversation below!
---
BWW Review: BONNIE & CLYDE Keep the Deadly Passion Alive at St. Dunstan's Theatre Guild Of Cranbrook

October 9, 2019

Bonnie & Clyde, the musical about the life of Bonnie Parker and Clyde Barrow, is playing until October 13th at St. Dunstan's Theatre Guild of Cranbrook. The show is about the infamous Bonnie and Clyde of the Barrow Gang that robbed banks and committed murders around Depression-era Texas. I'll let the real Bonnie Parker's words kick off my review:
---
BWW Interview: Erica Gunaca Talks Carol Burnett's HOLLYWOOD ARMS at Ridgedale Players - Layered, Lively, & Exposed

September 26, 2019

Hollywood Arms, the Carol Burnett story, is currently playing at Ridgedale Players. The show kicked the 2019-2020 season at one Michigan's oldest community theatres as Ridgedale Players has been around since 1931. Hollywood Arms is a memoir of Burnett's childhood in California. It's a funny and moving story of three generations of women living on welfare in a one-room apartment, one block north of Hollywood Boulevard. A tale about shattered hopes and realized dreams. 'Layered. Exposed. Lively. Reflective. Hearty.' That is how Erica Gunaca described Hollywood Arms before it closes this weekend. Read what else she had to say in our interview below:
---