Get It Together at Denver Fringe Festival
Dates

6/24/2021 - 6/27/2021

Theatre


Online Event
Denver,
Facebook Instagram

Tickets Info

$15 - This video can be viewed anytime June 24-27.




At a house party on a cold night in January, Mary and Harold head into a spare bedroom together. Hes there to hook up, but she wants to get to the bottom of him. As the bottles empty and the night progresses, they learn to see themselves through each others eyes and they dont like what they see.A darkly comedic look at the anxieties and brutalities of youth, Get It Together is the story of two kids learning, harshly, how to grow up.
Content Note: Language, references to abortion


News About Get It Together at Denver Fringe Festival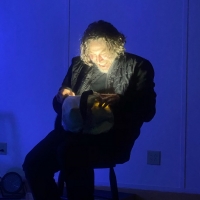 BWW Interview: David Robert Weber, Tim Blewitt of AN ACTOR'S CAROL: ONE CLOWN'S DICKENSIAN MARATHON TOWARDS REDEMPTION
June 04, 2021
150 years after Charles Dickens' death, Atlanta's David Robert Weber and Los Angeles based Creator and co-adapter, Tim Blewitt sat to down together to adapt A Christmas Carol into the one-man show, An Actor's Carol: One Clown's Dickensian Marathon towards Redemption. Weber plays 22 distinctive characters while running tech in this one man band tour de force.
Cast and Creative team for Get It Together at Denver Fringe Festival
Written & Directed by Michael Quinn
Produced by Open Floor Plan and Maria Patitucci
Featuring: Eric Bermudez & Andie Lerner
Director of Photography: Ethan Hoo
Co-Director of Photography – Clint Pang
First Assistant Camera – Evan Miller
D.I.T. – Evan Miller
Editor – Liam Weir
Sound Designer – Griffin Robillard 
Sound Recordist – Bayne Kiser
Denver Fringe Festival Frequently Asked Questions
What shows are coming up next at Denver Fringe Festival
Where is Denver Fringe Festival located?
Denver Fringe Festival is at Online Event, Denver.
What shows have played recently at Denver Fringe Festival