Photo Flash: Sneak Peek at Erick Devine, Jody Madaras and More in MIRACLE ON 34TH STREET at the Arvada Center
The award winning Arvada Center will open Miracle on 34th Street, The Musical directed by Gavin Mayer on November 27 running through December 23, 2012 in the Main Stage Theater.   BroadwayWorld has a sneak peek at the show below.
The musical is based on the story "Miracle on 34th Street" by Valentine Davies; book, music and lyrics were written and composed by Meredith Willson (The Music Man and The Unsinkable Molly Brown).  Performances are Tuesday – Saturday at 7:30 p.m., Wednesday at 1 p.m., Saturday and Sunday at 2 p.m.  Preview performances are November 23 - 25. Moderated talkbacks with the cast are offered on Friday, December 7 after 7:30 p.m. show and Wednesday, December 12 after 1:00 p.m. show.  For more information and to purchase tickets, go to www.arvadacenter.org or call 720-898-7200.  
The principal and featured cast includes: Erick Devine (Kris Kringle); Lauren Shealy (Doris Walker); Jody Madaras (Fred Dailey); Regan Fenske (Susan Walker); Ben Dicke (Marvin Shellhammer); Mark Rubald (R. H. Macy); Darrel Blackburn (Mr. Sawyer); Shannan Steele (Miss Crookshank); Colin Alexander (Judge Martin Group); Joseph Bearss (Tammany O'Halloran) and Scott Severtson (DA Thomas Mara Sr.).  Ensemble members are: Piper Lindsay Arpan; Netanel Bellaishe; Matthew Dailey; Aaron Davidson; Andrew Diessner; Heather Doris; Valerie Hill; Kitty Skillman Hilsabeck; Thadd Krueger; Daniel Langhoff; Emily Luhrs; Tim Roller; Alex Ryer;  Maya Pingle Trinen; Stephen Turner; Markus Warren and Kimberly Wolff. The children ensemble members are: Damiana Bruenger (ensemble); Kaden Hinkle (ensemble); Ashlyn Faith Williams (Hendrika); Nate Kissingford (Tommy Mara Jr.) and Thomas Russo (Harry Finfer). 
In addition to director Gavin Mayer, the creative team includes Rod A. Lansberry (artistic producer) David Nehls (musical director), Piper Lindsay Arpan (choreographer), Brian Mallgrave (scene design), Christine Campbell (costume design), David Thomas (sound design) and Vance McKenzie (light design). 
Photo Credit: P. Switzer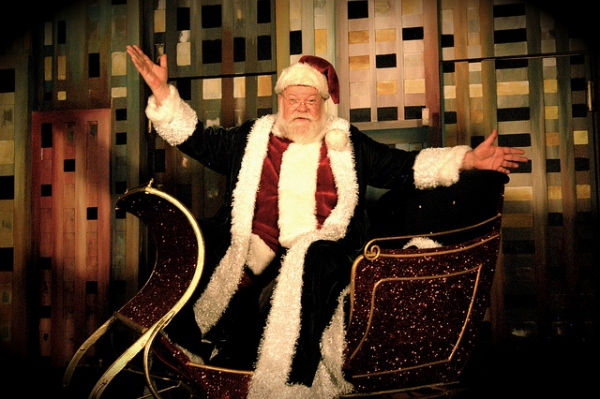 Erick Devine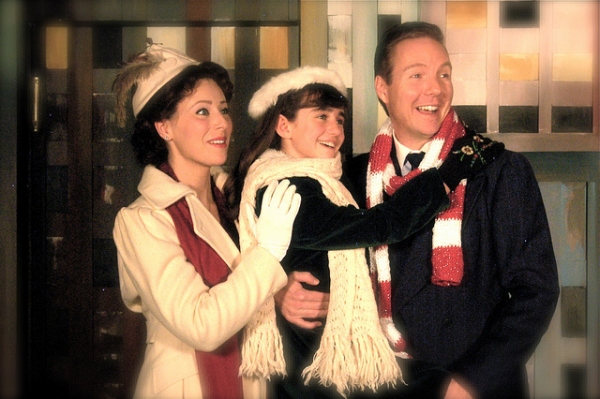 Lauren Sheely, Regan Fenske and Jody Madaras

Regan Fenske and Erick Devine

Erick Devine

Regan Fenske and Erick Devine