JERRY'S GIRLS Sing Herman's Tunes at the Barth Hotel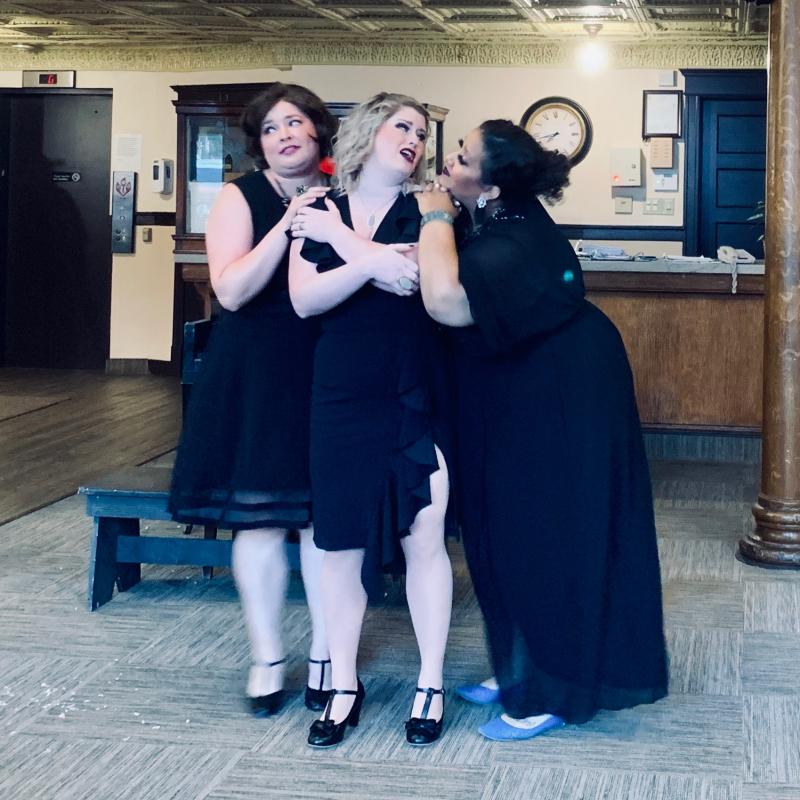 Even if you're not a musical theatre aficionado, you're familiar with the work of composer Jerry Herman. The legendary writer penned shows like Hello, Dolly!, Mame and Mack and Mabel, sending Carol Channing into legendary status and providing vehicles to starlets like Angela Lansbury and Bernadette Peters.
In the early '80s, a revue featuring Channing, Leslie Uggams and Andrea McArdle called "Jerry's Girls" was created by Herman to feature some of his favorite tunes by his best ladies. You can catch this rarely performed show now playing in Downtown Denver at the Barth Hotel, an assisted living residence for seniors.
Kelly Van Oosbree directs Isabella Duran, Anna High, and Abby McInerney in this delightfully delicious revue of Herman's memorable music, featuring Eric Weinstein on the piano. You'll hear songs from Hello, Dolly!, Mame, Mack & Mabel, Milk & Honey, and La Cage Aux Folles.
Jerry's Girls is a co-production through Vintage Through with Senior Housing Options and is a fundraiser for their programs that provide housing for older adults.
Your donation through a ticket purchase will help The Barth Hotel to continue its mission for another four decades!
Jerry's Girls continues performances at the Barth Hotel (1514 17th Street, downtown Denver near Union Station) on Thursday, Friday and Saturday evenings at 7:30pm through August 3. Tickets are available here.