Click Here for More Articles on JERSEY BOYS
BWW Review: JERSEY BOYS Brings Home CO Natives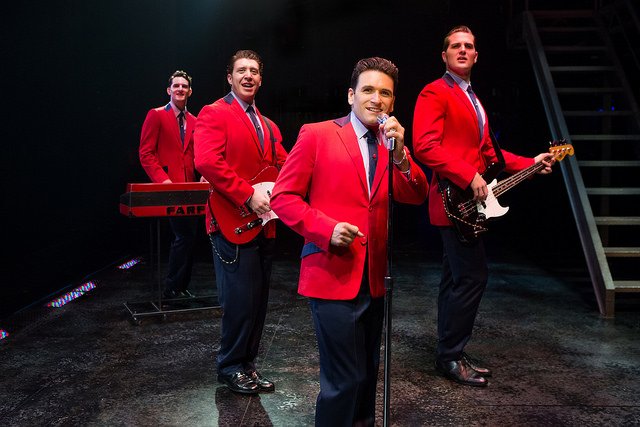 I've seen Jersey Boys three times now, and there's something about it that keeps me working my way back to it.
This time, we've got a couple Colorado guys in the show. Matthew Dailey worked the Denver scene since he was a kid, and you might have caught at the Arvada Center only a few years ago. He commands the stage as Tommy DeVito.
Andrew Russell, who also grew up in Colorado, graduated from the University of Northern Colorado and also became an Arvada Center regular. He's in the ensemble as Hank, and he covers Bob Gaudio.
This is the 4th time Jersey Boys has swung through Denver, and the production remains as electric as ever. But with a collection of hits brimming the score, it's no surprise this show's been a hit for more than a decade on Broadway, where it's closing this coming January.
The remainder of the Jerseys include AaRon De Jesus as a feisty Frankie Valli, whose falsetto hits you right where it should; Cory Jeacoma as a smooth-voiced Bob Guadio; and Keith Hines as Nick Massi, the group's Ringo who gets his breakout moments, too. Barry Anderson's Bob Crewe is a witty standout.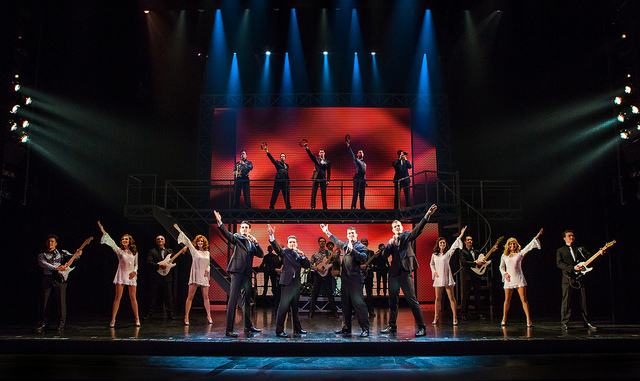 True, some shows don't age well. Jersey Boys has that timelessness where it's nostalgic for the older crowd but edgy enough for the twentysomethings. This is one of the few jukebox musicals I feel gets it right, even if the book can get too dark sometimes, awkwardly balanced by pop-art backdrops that cheese it up too much. But it feels Jersey, right? You know the words. Your heart flutters at every intro. Jersey Boys is that kinda magic that can only come from a true story told by the fellas who lived it. And it's nice to see a little bit of Colorado in Jersey this time.
Jersey Boys plays the Buell Theatre at the Denver Center for the Performing Arts through this Sunday, Nov. 13. Tickets are available at DenverCenter.org, by calling (303)893-4100 or at the box office located in the Helen Bonfils Theatre Complex.
Photos by Jeremy Daniel