Review: FINDING NEVERLAND Enchants at Victoria Theatre Association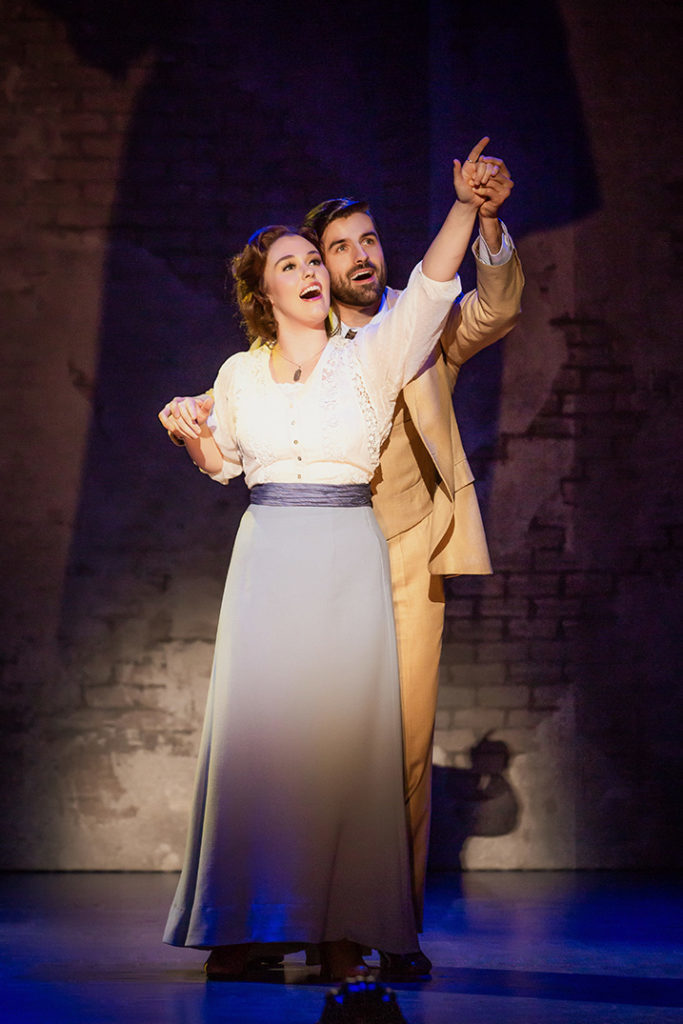 Have a child in your life or need to get back in touch with your own inner child? Go to the Schuster Center this weekend to see a performance of the national tour of FINDING NEVERLAND.
FINDING NEVERLAND, with music and lyrics by Gary Barlow and Eliot Kennedy and book by James Graham, debuted on Broadway in 2015. The musical is based on the movie of the same name which was based on the play by Allan Knee titled THE MAN WHO WAS PETER PAN. It tells the story of PETER PAN author J.M Barrie and how our favorite perpetual child came to be, based on Barrie's encounters with the Llewelyn Davies family, Sylvia, a widowed mother, and her four boys, George, Jack, Michael and of course, Peter.
While this show doesn't exhibit the spectacle of many touring shows, its beauty is in its simplicity. It captures the joy of childhood and the magic we create for ourselves and our children. Jeff Sullivan was the perfect J.M Barrie, a man stuck between childhood and adulthood himself. He switched easily between the two phases of life as he played and dreamed with the children, Ethan Stokes, Brody Bett, Caleb Reese Paul and Seth Erdley. The boys were integral to the story and all did a marvelous job.
On the adult side of Barrie's life, Sullivan also had delightful interactions with his producer Charles Frohman, the very funny Conor McGiffin. One of my favorite numbers of the evening came with Sullivan's duet with charming Ruby Gibbs (Sylvia Llewelyn Davies), "What You Mean to Me". Their chemistry was marvelous and it made all of their interactions a pleasure to watch. The rest of the ensemble was energetic and fun and they completed the show wonderfully. The choreography by Mia Michaels was magical and brought out the best in everyone.
All of the visual aspects of the show were stunning. Scenic Designer Scott Pask, Lighting Designer Kenneth Posner, and Projection Designer Jon Driscoll not only created a lovely world for the musical but the projections, particularly in the number "Stronger" were mesmerizing. The costumes were also gorgeous thanks to Costume Designer Suttirat Anne Larlarb.

I hope the weather allows everyone out to the theatre this weekend. You will not be disappointed. I loved having the chance for a time out and to spend my time watching a show that had such quiet brilliance. Five performances remain for you to seize your opportunity to see FINDING NEVERLAND. Tonight and Saturday at 8 PM, Sunday at 7:30 PM and matinee performances at 2 PM on Saturday and Sunday. Ticket prices start at $26 with student and military discounts available by phone or at the box office only. Get your tickets online at www.ticketcenterstage.com or by phone at 937-228-3630 or 888-228-3630. Concerned about the weather? The inclement weather policy is available on www.ticketcenterstage.com.