BWW Review: AN ACT OF GOD at Human Race Theatre Company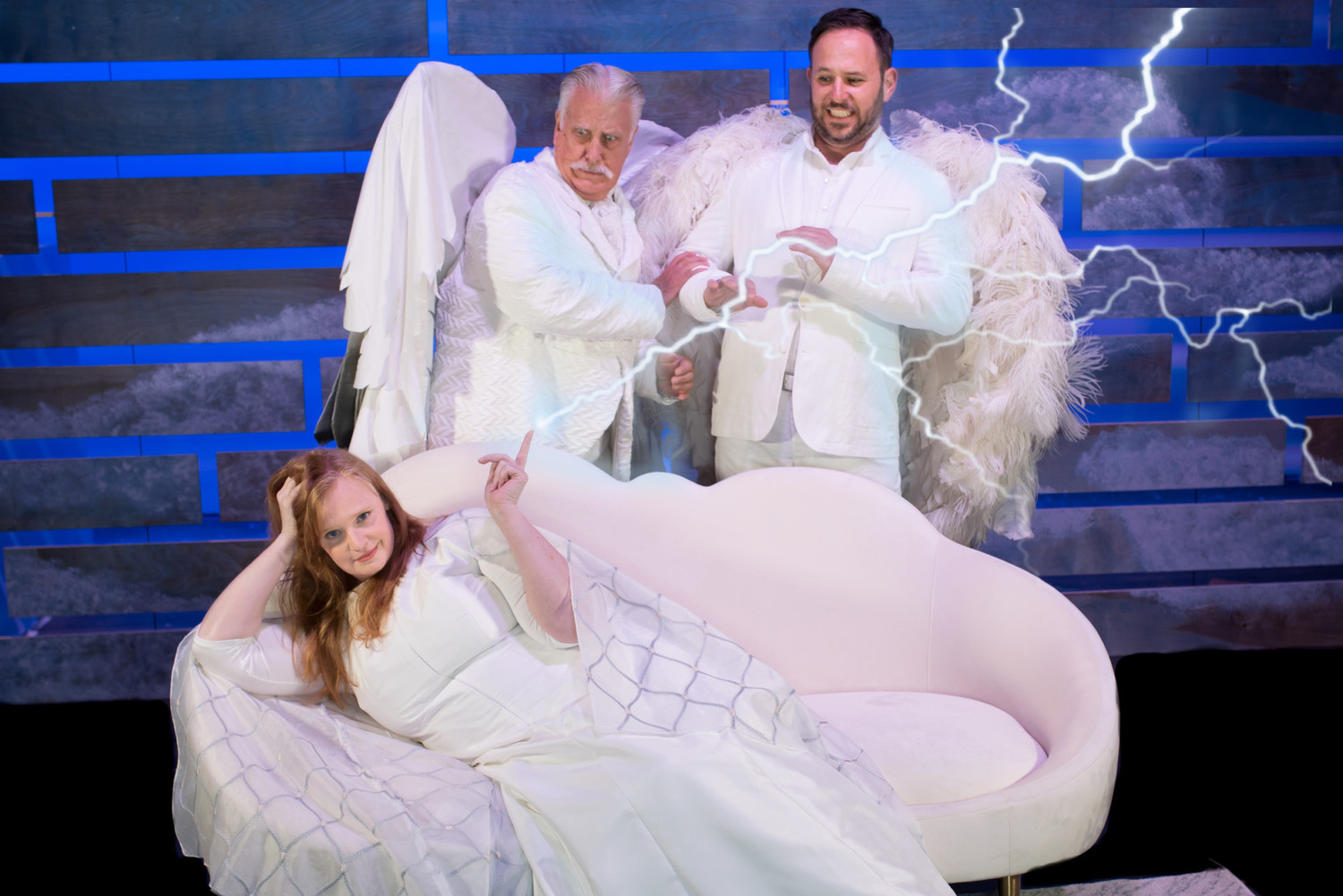 Ever wonder what God might think about today's society? You have one more weekend to see AN ACT OF GOD and find out one possible scenario.
AN ACT OF GOD by David Javerbaum ran on Broadway with both Jim Parsons and Sean Hayes playing God. As director of this production, Kevin Moore elected to take a different approach with a female, in the form of Sara Mackie in the role with Joshua Levine as Michael and Scott Stoney as Gabriel. The action takes place as God hands down a new rendition of the Ten Commandments with a modern twist.
This seems to be one of those shows where you either love it or you don't. I admit that I wasn't a huge fan of the script but the folks around me were having a great time. The actors were all energetic and seemed to be having a great time themselves which still made the show entertaining for me to watch. I just somehow didn't seem to find the show as funny as many of the others did. As I was leaving the building, I heard a mixture of feedback indicating basically the same. Some really had a great time while others enjoyed the actors but not so much the content. Keep an open mind and go see the show for yourself.
All performances are at the Metropolitan Art Center's Loft Theatre, located at 126 North Main Street in downtown Dayton, Ohio. Show times for the final weekend of AN ACT OF GOD are 8:00 p.m. on Friday and Saturday evening and a Sunday matinee at 2 PM.
Tickets and performance information for AN ACT OF GOD are available at www.humanracetheatre.org or by calling Ticket Center Stage at (937) 228-3630, and at the Schuster Center box office. Tickets are still available for all three performances.
Don't forget to vote for the best in last year's theatre in Dayton at /dayton/article/Voting-Now-Open-For-The-2018-BroadwayWorld-Dayton-Awards-20181109. Voting will remain open through December 31, 2018.
Photo credit: Heather N. Powell
Related Articles View More Dayton

Stories

Shows
Jenni Cypher has been involved in the Dayton theatre community since 1994, when she costumed her first show, 42nd Street, at Dayton Playhouse. Prior to (read more...)