Photo Flash: The Sherman Playhouse presents MURDER TAKES A HOLIDAY
On Friday, December 1, The Sherman Playhouse will debut its hilarious holiday whodunit, Murder Takes a Holiday by Tim Kelly. The curtain rises at 8:00 p.m. for a four week run.
Murder Takes a Holiday focuses on a brother-sister team sent to a ski lodge in the New Hampshire mountains on an undercover mission - only to discover that two guests have been strangely murdered. After they encounter the remarkable Mrs. Bowman, a mountain climber with a dangerous secret, ominous questions about the other guests arise and the twists and turns begin. A fascinating stage puzzle, Murder Takes a Holiday terminates in an avalanche of tense excitement and laughter for the whole family.
"Mix an Agatha Christie or Arthur Conan Doyle mystery with a snowy, New England backdrop and you get this incredibly unique show," said director Keli Solomon of New Milford. "Just when you think you've got it figured out, there's a new surprise or revelation that will keep you laughing and guessing to the very end."
"The show features of mixture of new faces and Playhouse veterans and a lot of 'whacky' stage movement," said producer Lynn Nissenbaum of New Milford. "I think the audience will find themselves alternatively gasping and laughing."
The show's cast includes many area actors: Paige Gray (Danbury), Rick Haylon (Newtown), Judy Sullivan (Bridgewater), Dean Alexander (New Fairfield); Bruce Tredwell, Barbara Disraeli (both Brewster, N.Y.); Lynn Nissenbaum, Jeffrey Alan Solomon (both New Milford); Noel Desiato, Jessica Gleason, Michael Schaner, and Chris Marker (all Sherman).
Besides Ms. Solomon and Ms. Nissenbaum, the crew consists of assistant director Michael Schaner, lighting designer Al Chiappetta, sound designer David White, costumer Terry Hawley, and stage manager Phaedra Harris.
Murder Takes a Holiday, under the title Murder on Ice, was first presented by the Stagebrush Theatre, Scottsdale, Arizona, and subsequently by the Footlighters, Ventura, California. The Phoenix Gazette said the play has "all the ingredients of a first-rate mystery. The clues are scattered throughout and virtually everyone is suspected...a masterful job."
Murder Takes a Holiday runs December 1,2 8,9,10 15,16,17 22,23 at 8:00 p.m. on Fridays & Saturdays. There will be two 2:00 p.m. Sunday matinees on December 10 and 17. Tickets are $24 for adults and $12 for children 12 and under.
On Thursday, November 30, all patrons are invited to attend a "Half-Price Preview Night" at 8:00 p.m., where tickets are only $12. Students may see any performance for $12 if they carry a valid student ID. Reservations can be made online at shermanplayers.org or by calling the box office at (860) 354-3622. The Sherman Playhouse is a non-Equity theatre company located at 5 Route 39 North (next to the firehouse) in Sherman, CT.
Photo credit: Tom Libonate


(l to r): The Mysterious Ski Enthusiast and Lynn Nissenbaum as Adele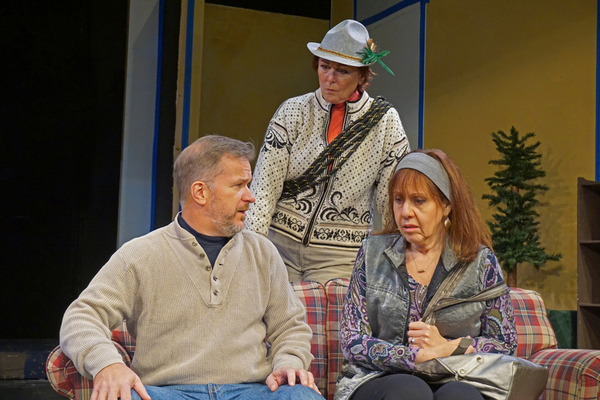 (l to r): Barbara Disraeli, Noel Desiato as Mrs. Bowman, and Rick Haylon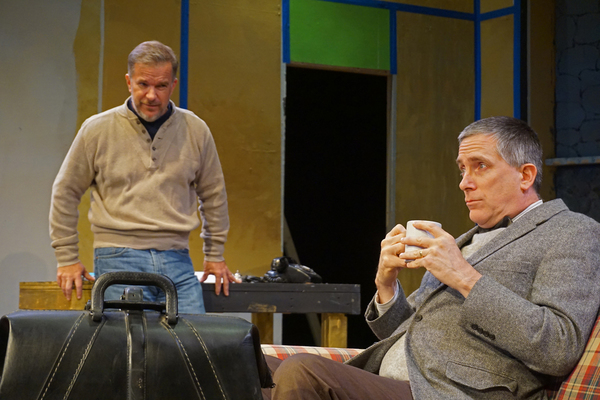 (l to r): Rick Haylon and Dean Alexander as Doc Willoughby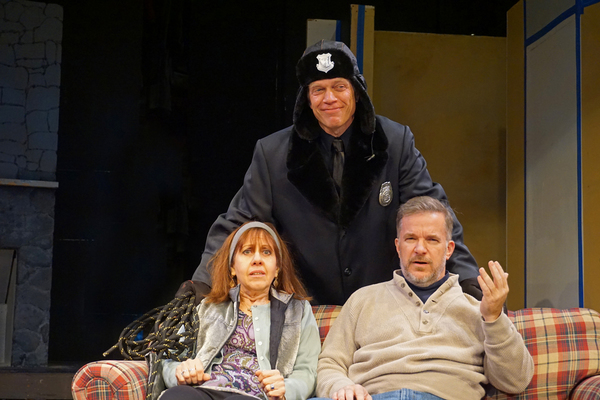 (l to r): Barbara Disraeli as Diane Thompson, Jeffrey Alan Solomon as Sheriff Cadbury, and Rick Haylon as Harry Thompson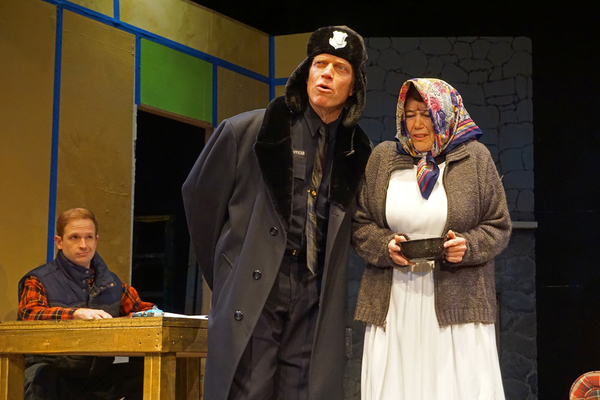 (l to r): Michael Schaner as Ray, Jeffrey Alan Solomon, and Judy Sullivan as Lulu

Related Articles View More Connecticut

Stories

Shows
More Hot Stories For You