Click Here for More Articles on SHAKESPEARE SPOTLIGHT
Photo Flash: Sneak Peek - Shakespeare Academy @ Stratford's THE TEMPEST Opens This Saturday
The town of Stratford is alive again with the sound of Shakespeare. Fourteen college students from around the United States and abroad began classes June 26 as part of the fourth season of the Shakespeare Academy @ Stratford (SA@S). Founded by Stratford-based charity The Mighty Quinn Foundation, the theater training program has been in residence on the grounds of Shakespeare theater property for the past six weeks and their first performance of The Tempest is this Saturday night at 6:30 p.m. BroadwayWorld has a sneak peek below!
SA@S students train in Shakespeare performance and ensemble theater-making as part of an immersive, ensemble-based course of study. Artistic Director Brian McManamon invites the public to attend free public performances of Measure for Measure and The Tempest in rotating repertory on the theater grounds from July 29th-August 6th. McManamon will direct Measure for Measure, and Guest Director Jessi D. Hill will direct The Tempest.
"After an inspiring and deeply rewarding first season, I could not be more excited to return for my second year as Artistic Director of the Shakespeare Academy @ Stratford. I look forward to welcoming another brave, generous and spirited ensemble with a passion for Shakespeare and a love for theater making. Together we will create a family of bold theater artists, game to collide fearlessly with one another, becoming pilgrims in this brave new world.
During our six weeks in Stratford, we will focus on the text of Shakespeare, unpack its heightened language, and discover the plays and characters within each of us. We'll battle the expectations of how Shakespeare is supposed to be played by demystifying and tearing Shakespeare down from the proverbial pedestal in order to find out how these plays can live through us in our very unique moment in time.
We will continue to offer a demanding schedule of training including master classes with internationally recognized leaders in text, Droznin, Lucid Body, Alexander technique, clown, and stage combat.
Beginning this season, we will also invite a working professional with a wide range of experience and expertise to serve as guest director for one of the Shakespeare productions in our two-play repertory. I am thrilled to have New York City based director, Jessi D. Hill, join us to direct The Tempest. I will direct the second play of the rep, Measure for Measure.
Not only does this pairing present an exciting opportunity for the ensemble to play in a Romance one night and a Problem Play the next, but these two plays speak to authority and the nature of just and effective leadership; topics I look forward to examining with the young artists and audiences we assemble." -- Brian McManamon
The 14 students in the 2017 Ensemble, "ROUGH MAGIC", are: Mark Ashin (Kenyon College), Charlotte Burke (Middlesex University), William Chen (Pomona College), Daniel Flick (University of Michigan), Gina Fonseca (Boston University), Corneilus Franklin (New York University), Mayelin Geraldino (CUNY Queens College), Meaghan Johnson (SUNY Purchase College), Shana Laski (Wesleyan University), Chris Portley (University of North Texas), Ellis Sargeant (University of Notre Dame), Madeline Seidman (Williams College), Oliver Shoulson (Yale University), and Robert Solomon (Georgia Institute of Technology).
Visiting master class teachers include Zachary Fine, Andrew Wade, Anne Tofflemire, Fay Simpson, Ron Carlos, Joan Frost, Rachel Jett, David Chandler, and Ted Van Greithuysen. Frost and Van Griethuysen are both residents of Stratford.
For more information on Shakespeare Academy @ Stratford, including the performance schedule for The Tempest and Measure for Measure visit www.shakespeareacademystratford.org.


William Chen as Alonso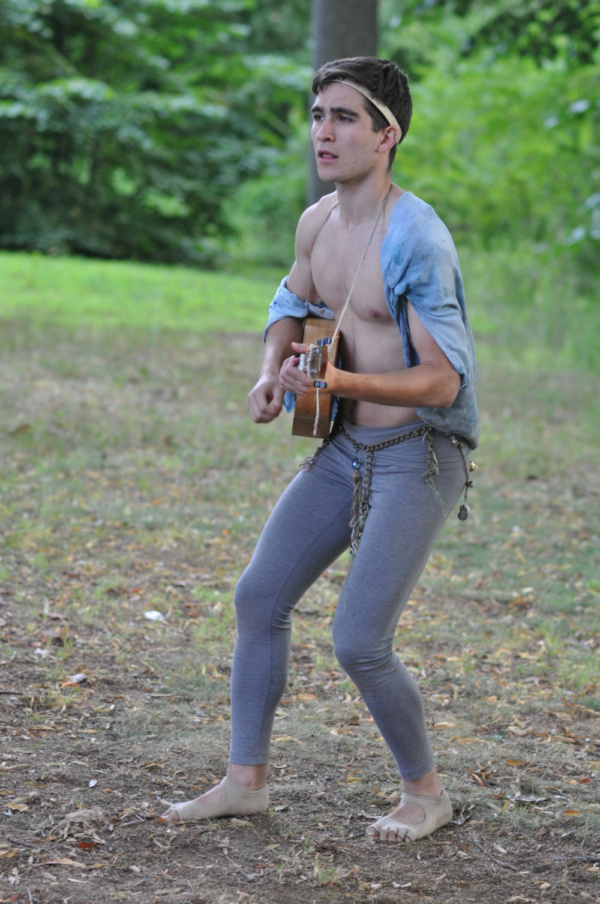 Oliver Shoulson as Ariel

Mayelin Geraldino as Prospero

Spirits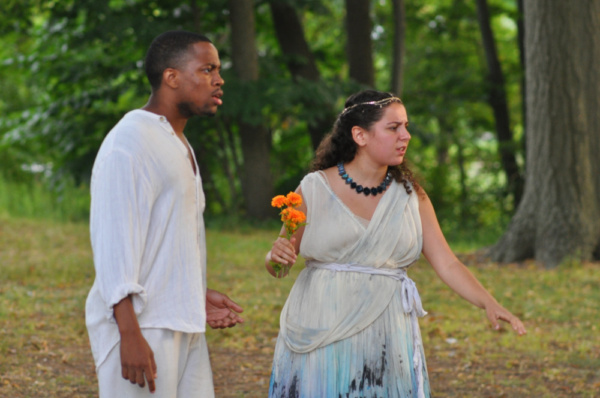 Chris Portley as Ferdinand and Gina Fonseca as Miranda

Meaghan Johnson as Caliban
Related Articles
More Hot Stories For You