Latest News on Zachary Fine
Stage Credits
  [Off-Broadway]
TFANA's Off-Broadway Production, 2020
Painter
Zachary Fine News
Casts & Schedule Announced for Hudson Valley Shakespeare Festival 2022 Summer Season
by Chloe Rabinowitz - Apr 14, 2022
The Hudson Valley Shakespeare Festival announced today performance dates and casting for its 2022 Summer Season, the first season at its new home. The season will begin on July 7, 2022 with Romeo and Juliet by William Shakespeare and directed by Gaye Taylor Upchurch, which will conclude on September 18.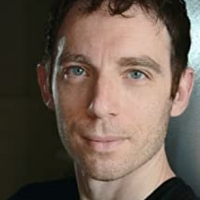 Casting Announced For BARD's Final Production of Season Two, PASSING
by Stephi Wild - Feb 15, 2022
BARD AT THE GATE, the digital theater series of new and overlooked plays, will wrap its second season with its 8th production in less than two years when BARD debuts Dipika Guha's play PASSING March 9 at 7:30 pm.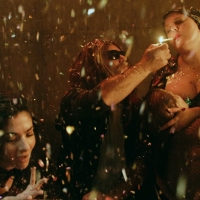 First Three Episodes of BEDLAM: THE SERIES to Premiere on BEDLAM TV in November
by Chloe Rabinowitz - Oct 25, 2021
Written by Eric Tucker & Musa Gurnis and directed by Eric Tucker, "BEDLAM: The Series" twists Shakespearean characters and plots we know and love – King Lear, The Merry Wives of Windsor, The Merchant of Venice – into a new story of love, deceit, betrayal, and revenge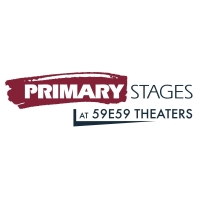 Primary Stages Announces an Encore Presentation of THE NIGHT WATCHER and ESPAfest Spring 2021
by Chloe Rabinowitz - Feb 2, 2021
PRIMARY STAGES has announced an encore presentation of The Night Watcher by Obie Award winner and Tony Award nominee Charlayne Woodard (In Real Life), which was previously streamed in November 2020.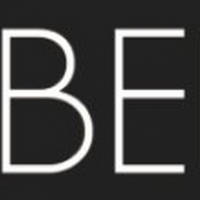 BEDLAM Announces BEDLAM: THE SERIES Featuring Zuzanna Szadkowski, Triney Sandoval and More
by Chloe Rabinowitz - Oct 14, 2020
BEDLAM has announced BEDLAM: THE SERIES, an episodic New Media Series now in development. Written by Eric Tucker and Musa Gurnis and directed by Eric Tucker, BEDLAM: THE SERIES is an inventive and irreverent Shakespeare mashup that twists together characters and plots from King Lear, The Merry Wives of Windsor, The Merchant of Venice and other plays.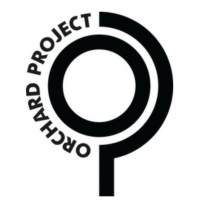 The Orchard Project Announces Artists and Companies Taking Part in 2020 Programs, Plus the Launch of Two New Labs
by Stephi Wild - May 8, 2020
The Orchard Project today announced its 2020 programs as well as the names of participating artists and companies. This year includes the launch of two new labs a?' the Liveness Lab to explore the nature of live performance right now and an Audio Storytelling Lab to provide support and mentorship to podcast, radio, and immersive audio projects.
Red Bull Theater to Present CORIOLANUS Starring Patrick Page, Stephen Spinella and More
by Chloe Rabinowitz - May 7, 2020
Red Bull Theater today announced the next event of its special FREE programming to provide an opportunity for its community of artists and theater lovers to gather in the virtual space during this unprecedented time of COVID-19: a special two-part celebration of William Shakespeare's Coriolanus.
BWW Review: TIMON OF ATHENS at Shakespeare Theatre Company
by Roger Catlin - Feb 27, 2020
The week the stock market erases its year's gains may be just the right time to open a not-often produced play about swift changes in fortune.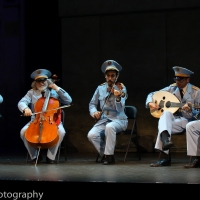 THE BAND'S VISIT, JITNEY, And More Nominated for 2020 Helen Hayes Awards
by A.A. Cristi - Feb 3, 2020
Tonight, at a celebration honoring theatre excellence on stages across the Washington area, theatre artists, administrators, patrons, and special guests gathered in the National Theatre's Helen Hayes Gallery for theatreWashington's announcement of nominees for the 36th Annual Helen Hayes Awards, which will be presented on Monday, May 18 at an event at the Anthem.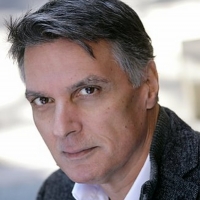 Kathleen Chalfant, Robert Cuccioli and More to Take Part in Red Bull Theater's Revelation Readings
by Chloe Rabinowitz - Jan 7, 2020
Red Bull Theater (Jesse Berger, Artistic Director | Jim Bredeson, Managing Director) today announced the cast for the next offering of their season of REVELATION READINGS, the OBIE Award-winning series: Thomas Middleton's Women Beware Women, adapted by Jesse Berger, directed by José Zayas, featuring Juliana Canfield, Kathleen Chalfant, Robert Cuccioli, Zachary Fine, Sam Lilja, Matthew Rauch, Julia McDermott, Diana Oh, Luis Quintero, Laila Robins, Derek Smith, and John Douglas Thompson. This one-night-only event will take place on Monday January 27th at 7:30pm at the Lucille Lortel Theatre (121 Christopher Street, between Bleecker and Hudson Streets).