Photo Flash: Kids' YOU'RE A GOOD MAN, CHARLIE BROWN
TW Kids, a TheatreWorks New Milford summer youth program for ages 7 to 15, directed by Amy Emke of Pawling, NY and musically directed and accompanied by Gaylordsville resident Zoe Vandermeer, will present "You're A Good Man Charlie Brown." There will be TWO PERFORMANCES ONLY on Saturday July 20 and Sunday July 21 at 2 pm both days at their theatre at 5 Brookside Avenue in New Milford. Tickets are $15 for adults, $10 for kids under 10, and free for children under 2.
You're a Good Man, Charlie Brown poignantly brings to life an "average day in the life of Charlie Brown," made of up little moments picked from all the days of his life. From Valentine's Day to the baseball season, from wild optimism to utter despair, all mixed in with the lives of his friends (both human and non-human) and strung together on the string of a single day. From the bright uncertain morning to hopeful starlit evening. The TW Kids program, specially designed for grade school kids, focuses on the craft of acting, along with lessons throughout the process of mounting a production, vocal skills and basic choreography. This program inspires creativity, confidence and a sense of community through the exploration and practice of theatre skills. The TW Kids after-school and summer programs have helped bring the joy of theatre to many children and given each and every one of them a chance to learn and grow. This talented cast includes Maya Daley and Corinne Philbin of Danbury, R.J. Harkin, Josh Abel and Collin Larson of New Milford, Fallyn and Jillian Kirlin and Capri Agresta of Newtown, Collin George of Gaylordsville, Noah Emke and Angelina Vitro of Pawling, and Miles Synder of Brookfield. "We've got an amazing group of hardworking and dedicated young performers in this cast," says Instructor/Director Amy Emke," and I am delighted to be part of the TheatreWorks Kids family." This production is kid-friendly (lap sitters under 2 are free!) and fun for the whole family. Tickets are $15 and $10 and reservations can be made online (recommended) at
http://theatreworks.us/kids.php
by clicking BUY TICKETS NOW. You can also call 860-350-6863. TheatreWorks is an award-winning, non-Equity theatre company located on 5 Brookside Avenue, just off Route 202 (next to the CVS), in New Milford, CT.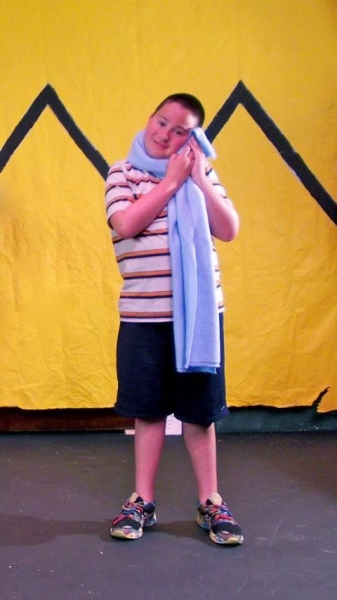 Josh Abel as Linus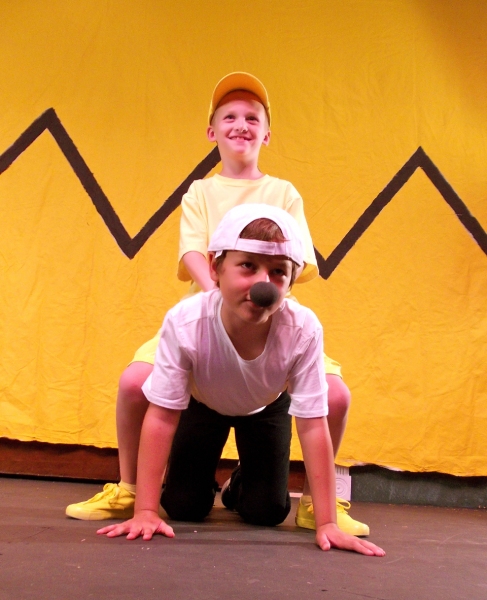 Collin George as Woodstock and Miles Synder as Snoopy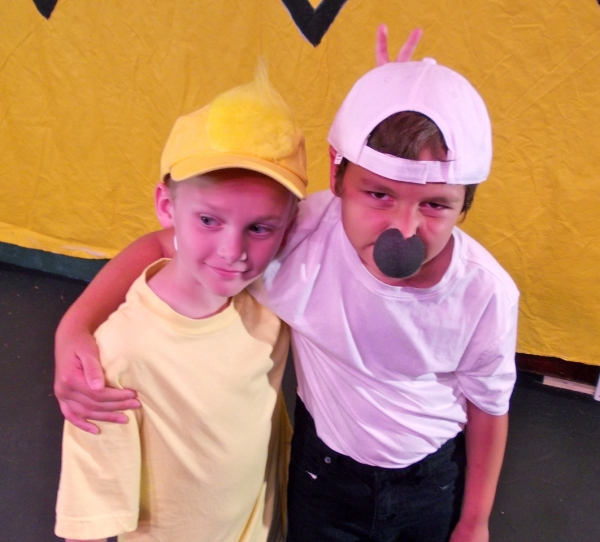 Collin George as Woodstock and Miles Synder as Snoopy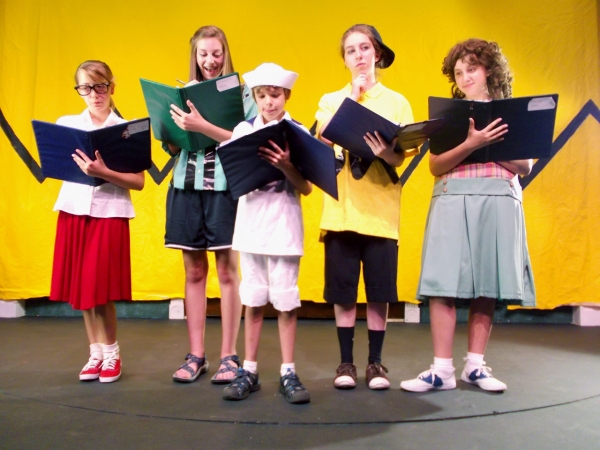 Fallyn Kirlin as Marcy, Corinne Philbin as Peppermint Patty, Collin Larson as Shermie, Maya Daley as Charlie Brown, and Capri Agresta as Frieda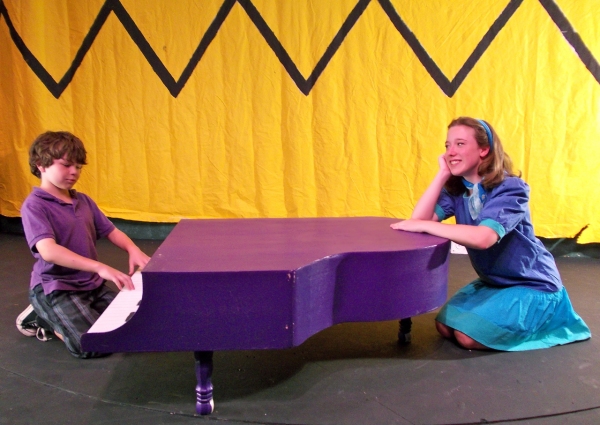 R.J. Harkin as Schroeder and Jillian Kirlin as Lucy