Photo Flash: Go Inside Rehearsals For Goodspeed's THE DROWSY CHAPERONE
Go inside rehearsals for Goodspeed Musicals' The Drowsy Chaperone. Check out rehearsal photos below!
In this hilarious valentine to show tunes and show people, a forgotten Jazz Age musical comes to life in the living room of a diehard theatre fan. As he eagerly spins his favorite cast album, a fizzy vintage show suddenly appears, exploding with song, dance and pure entertainment. Our quirky narrator fills the plot holes, with laugh-out-loud results. Packed with show-stopping numbers and larger-than-life characters, here's a Tony Award-winning spoof that will have everyone falling in love with zany musical comedy!
The Drowsy Chaperone features book by Bob Martin and Don McKellar and music and lyrics by Lisa Lambert and Greg Morrison. This exuberant musical is made possible in part by support from Eversource Energy, Amica Insurance and Robinson+Cole.
Man in Chair will be played by John Scherer who is no stranger to Goodspeed Musicals. Past Goodspeed favorites include By Jeeves, A Funny Thing Happened on the Way to the Forum, and George M!. His previous Broadway credits include Lovemusik, By Jeeves and Sunset Boulevard. Mr. Scherer performed in the National Tours of Cats, Mame and Irving Berlin's White Christmas.
Ruth Gottschall will play the charming Mrs.Tottendale. Gottschall has numerous Broadway credits including Mary Poppins, The Music Man, A Funny Thing...Forum, The Goodbye Girl and Cabaret. Most recently, Ms. Gottschall performed as Maggie Jones in the Bucks County Playhouse production of 42nd Street. Other credits include Broadway (The Play) at Pittsburg Public, Comedy of Errors at Hartford Stage and Mame at the Kennedy Center. She was also seen in the original film Annie as Mrs. Geer. Ms. Gottschall originated the role of Tinker in Goodspeed Musicals James and The Giant Peach at The Terris Theatre.
Jay Aubrey Jones will play the beloved butler Underling. Jones' Broadway credits include How to Succeed in Business Without Really Trying and Cats. Mr. Jones returns to the Goodspeed stage where he previously performed in Anything Goes and Gotham. His TV and film credits include Fox's Gotham, The Michael J. Fox Show and Shortcut to Happiness. Mr. Jones became an Internet sensation earlier this summer as the voice of the "Laurel" or "Yanny"- a question that resulted in a national debate covered across numerous media outlets.
Clyde Alves is making his Goodspeed debut by playing the groom-to-be Robert Martin. His Broadway credits include On the Town (Ozzie), the recent revival of Anything Goes, Wicked, Hairspray, Oklahoma, Bullets Over Broadway, and The Music Man. His National Tours include A Chorus Line, Hairspray and Fame. Mr. Alves received the Fred Astaire Award for Best Male Dancer in 2000.
Tim Falter returns to Goodspeed Musicals to play the role of George. Mr. Falter performed in the National Tour of Some Like It Hot. He has appeared in the show-stopping off-Broadway show Cagney. Mr. Falter's regional credits include Gary LeJeune in Noises Off, Bobby in Crazy for You and Phil Davis in White Christmas. His past Goodspeed hits include 42nd Street and Singing in the Rain.
James Judy will play Feldzieg. Mr. Judy's Broadway credits include Jekyll and Hyde and the Tony Award-winning Into the Woods. James appeared on the National Tour of Disney's Newsies. His past Goodspeed credits include Joe Boyd in Damn Yankees and Mr. Shalford in Half a Sixpence.
Gangster 1 will be played by Blakely Slaybaugh in his Goodspeed debut. He appeared on the Broadway show Cirque du Soleil Paramour. Blakely has also been seen on the National Tour of Rodgers and Hammerstein's Cinderella and as Pinocchio in Shrek the Musical.
Joining Blakely will be his brother Parker Slaybaugh as Gangster 2. This is also Parker Slaybaugh's first time performing with Goodspeed Musicals. Parker's Broadway credits include Holiday Inn as Charlie Winslow. He performed in the National Tours of Hello, Dolly! as Barnaby Tucker and Oliver! as Charley Bates. Parker has worked in various magical shows at Walt Disney World.
John Rapson will play Aldolpho. Mr. Rapson performed in the Broadway production of Les Misérables. He performed in the National Tours of A Gentleman's Guide to Love and Murder and Les Misérables: 25th Anniversary Tour.
Making her Goodspeed debut, Ruth Pferdehirt will play Kitty. Ms. Pferdehirt appeared on the National Tours of Elf and A Gentlemen's Guide to Love and Murder. Her regional theatre credits include Missy in 9 to 5, Paulette in Legally Blonde and Ruth in Godspell.
Stephanie Rothenberg will play Janet Van De Graaff. Ms. Rothenberg's Broadway credits include War Paint, Sunset Boulevard, and How to Succeed in Business Without Really Trying. Ms.Rothernberg has performed in the world premieres of Roman Holiday as Princess Anne, Sense and Sensibility: The Musical as Elinor and in Frog Kiss as Princess Clementine.
Broadway veteran Jennifer Allen will take on the role of The Drowsy Chaperone. Ms. Allen's Broadway credits include Bridges of Madison County, Sister Act, Memphis, Cats, and Guys and Dolls. Jennifer has performed in the National Tours of Cabaret, Brigadoon and Jerome Robbins' Broadway. Ms. Allen returns to Goodspeed Musicals where she previously performed the role of Mama in the 2007 production of High Button Shoes.
Trix, the Aviatrix will be played by Danielle Lee Greaves. Her Broadway credits include A Streetcar Named Desire, Hairspray, Rent, Sunset Boulevard and Show Boat. Ms. Greaves performed in the National Tours of The Gershwins' Porgy and Bess, The Lion King (Cheetah) and Rent (Benny and Angel) tours.
Trix, the Aviatrix will be played by Danielle Lee Greaves . Her Broadway credits include A Streetcar Named Desire, Hairspray, Rent, Sunset Boulevard and Show Boat. Ms. Greaves performed in the National Tours of The Gershwins' Porgy and Bess, The Lion King - Cheetah, Rent - Benny and Rent - Angel tours.
The ensemble includes Abby Church who previously appeared in Goodspeed's Irving Berlin's Holiday Inn. On Broadway she performed in How to Succeed in Business Without Really Trying and Holiday Inn. Joining Ms. Church, will be Bryan Thomas Hunt who previously appeared in Goodspeed's Thoroughly Modern Millie and Chasing Rainbows. Hunt performed in the National Tours of Irving Berlin's White Christmas and Billy Elliot. Also performing in the ensemble will be Evan Mayer who appeared in Goodspeed's Thoroughly Modern Millie and the National Tours of Annie, My Fair Lady and A Christmas Story and Gabi Stapula whose credits include regional productions of Jersey Boys, Gypsy, Newsies, Guys and Dolls and West Side Story..
The swings will be Hallie Brevetti (NYC: Fancy Nancy Splendiferous Christmas, Candide) and James Spencer Dean (Regional: Singing in The Rain, A Chorus Line).
The Drowsy Chaperone will be directed by Hunter Foster who co-wrote Goodspeed Musicals The Circus in Winter and directed last season's hit A Connecticut Christmas Carol. Mr. Foster was nominated for an Outer Critics Award for Best New Off-Broadway musical for Summer of '42, which had a developmental production at Goodspeed's Terris Theatre in 2000. He also won the Suzie Bass Award for Best World Premiere for Clyde and Bonnie. Other recent directing credits include Million Dollar Quartet (Fulton Theatre, Cincinnati Playhouse, Paper Mill Playhouse, St. Louis Rep, Casa Mañana, Gateway Playhouse and Ogunquit Playhouse); The Other Josh Cohen for Geva Theatre; One Hit Wonder for the University of Michigan; and Guys and Dolls, The Buddy Holly Story, Clue: On Stage and numerous other productions for Bucks County Playhouse. Mr. Foster has acted in several Broadway productions and was a Tony and Drama Desk Award nominee for Best Actor in a Musical for his performance as Seymour in Little Shop of Horrors.
Choreographer Chris Bailey returns to Goodspeed Musicals where he previously choreographed Chasing Rainbows in 2016. Mr. Bailey's Broadway credits include the upcoming Gettin' the Band Back Together (Choreographer); Cyrano de Bergerac (Assistant Director and Movement Director); the U.S. National Tour of Evita (Associate Choreographer); How to Succeed in Business Without Really Trying (Associate Choreographer); Promises, Promises (Associate Director and Associate Choreographer) and Cry-Baby (Assistant Choreographer). Other recent choreography credits include Jerome Robbins' Broadway for MUNY, Jerry Springer The Opera for The New Group Off Broadway, The Entertainer for London's West End, The New Yorkers for City Center Encores! and "Bigger" for the 2013 Tony Awards with Neil Patrick Harris.
Scenic Design will be by Howard Jones who previously designed eight shows at Goodspeed Musicals including Brigadoon, Babes in Arms, Call Me Madam and 42nd Street. Mr. Jones' designs have been seen at numerous theaters throughout the United States including Missouri Repertory Theater, American Heartland Theater and Starlight Theatre.
Costumes will be designed by Tony Award-winning designer Gregg Barnes who has designed costumes for several Goodspeed productions including Radio Girl, Emmet Otter's Jug Band Christmas and Mame. Mr. Barnes has designed for numerous Broadway shows including the current productions of Kinky Boots, Aladdin, Mean Girls and the new musical Pretty Woman: The Musical. Mr. Barnes has been nominated for several Tony Awards and won for his costume designs in the Broadway productions of The Drowsy Chaperone and Follies.
Lighting Design will be by Kirk Bookman who has designed over twenty shows for Goodspeed Musicals including Strike Up The Band, Singin' In The Rain and Bells are Ringing. Mr. Bookman has designed the lighting for numerous New York productions including Charles Busch's The Tribute Artist and The Divine Sister. Off-Broadway: What Then at the Ohio Theater, The Cook at Intar Theatre 53 and Recent Tragic Events at Playwrights Horizons (starring Heather Graham), for the National Actors Theatre on Broadway: The Sunshine Boys (Jack Klugman and Tony Randall), The Gin Game (Julie Harris and Charles Durning), Gentlemen Prefer Blondes and Right You Are. Mr. Bookman's other New York Theater credits include designs for Irish Repertory Company, Manhattan Theatre Club and Atlantic Theater Company among others.
Sound Design will be by Jay Hilton who has a long association with Goodspeed Musicals where he has designed countless productions at both The Terris Theatre and The Goodspeed. His work has also been heard on Broadway, National Tours and regional theatres from coast to coast. He also serves as Goodspeed's audio supervisor.
Wig and Hair design will be by Mark Adam Rampmeyer whose work has been seen in Goodspeed's current production of Oliver! as well as the Goodspeed productions of Rags, Oklahoma!, Thoroughly Modern Millie, Anything Goes, Bye Bye Birdie and Chasing Rainbows, as well as La Cage aux Folles, Good News!, 42nd Street, Big River and The Will Rogers Follies just to name a few. On Broadway, he designed West Side Story, Lysistrata Jones and The Farnsworth Invention.
The Music Director for The Drowsy Chaperone will be Michael O'Flaherty, who is in his 27thseason as Goodspeed's Resident Music Director. William J. Thomas will be Assistant Music Director. Orchestrations will be by Dan DeLange. This marks his 20th year and 52nd show for The Goodspeed.
Casting for The Drowsy Chaperone is by Paul Hardt of Stewart/Whitley Casting.
The Drowsy Chaperone will run September 21 through November 25, 2018. Curtain times are Wednesday at 2:00 p.m. and 7:30 p.m., Thursday at 7:30 p.m. (with select performances at 2:00 p.m.), Friday at 8:00 p.m., Saturday at 3:00 p.m. and 8:00 p.m., and Sunday at 2:00 p.m. (with select performances at 6:30 p.m.).
Tickets are available through the Box Office (860.873.8668), open seven days a week, or online at goodspeed.org. For show highlights, exclusive photos, special events and more, visit us at goodspeed.org and follow us on Facebook, Twitter @goodspeedmusicl, Instagram and YouTube.
Under the leadership of Executive Director Michael Gennaro, Goodspeed Musicals is dedicated to the preservation, development and advancement of musical theatre and is the first theatre in the nation to receive two Tony Awards (for outstanding achievement). Goodspeed produces three musicals each season at The Goodspeed in East Haddam, Conn., and additional productions at The Terris Theatre in Chester, Conn., which was opened in 1984 for the development of new musicals. Goodspeed also maintains The Scherer Library of Musical Theatre and The Max Showalter Center for Education in Musical Theatre. Goodspeed gratefully acknowledges the support of United Airlines, the official airline of Goodspeed Musicals; the official audio sponsor Sennheiser; and official auto sponsor Hoffman Audi. Goodspeed is supported in part by the National Endowment for the Arts and the Connecticut Department of Economic and Community Development with support from the Connecticut Office of the Arts.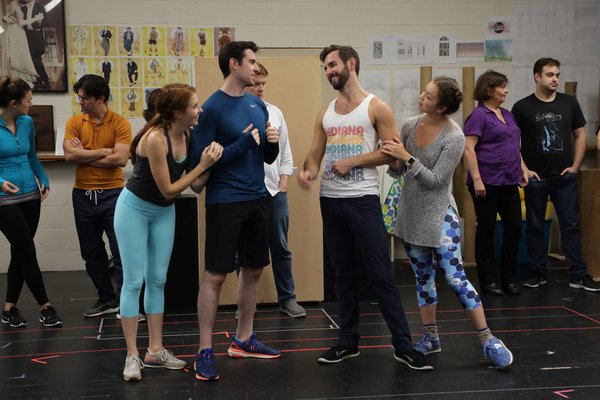 The Cast Of The Drowsy Chaperone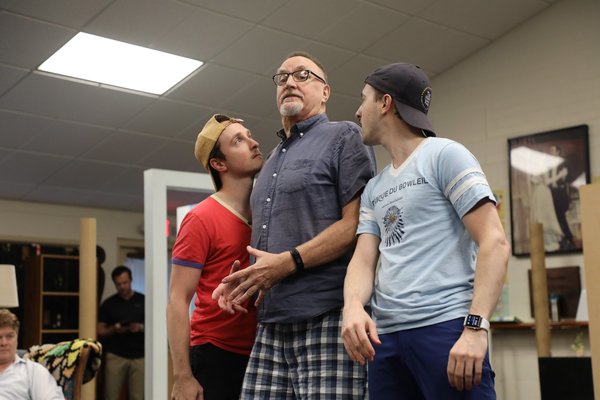 The Cast Of The Drowsy Chaperone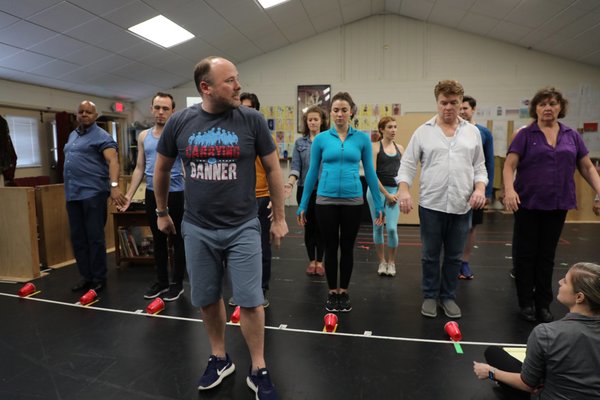 The Cast Of The Drowsy Chaperone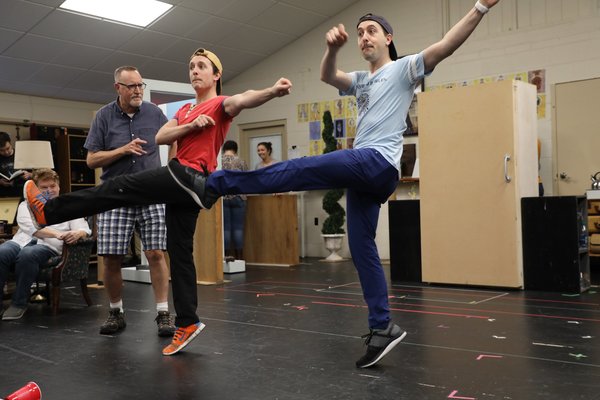 The Cast Of The Drowsy Chaperone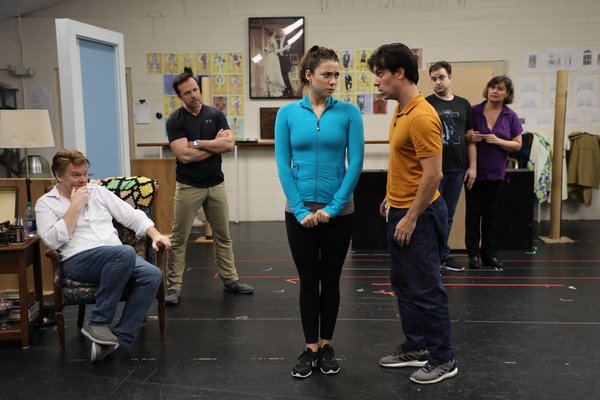 The Cast Of The Drowsy Chaperone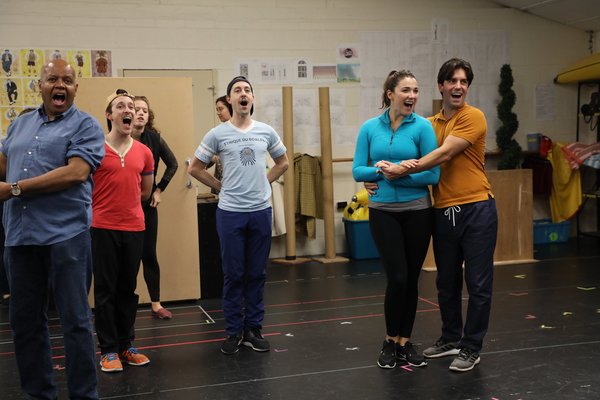 The Cast Of The Drowsy Chaperone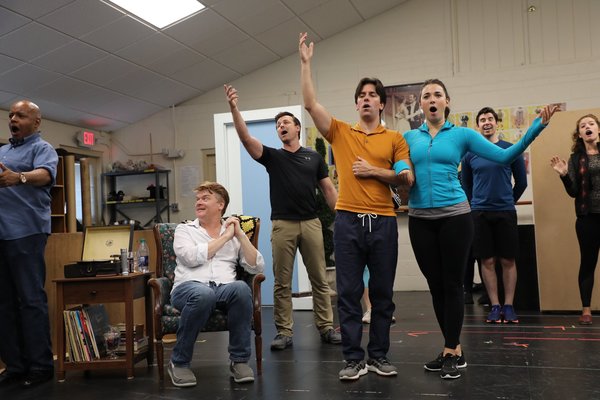 The Cast Of The Drowsy Chaperone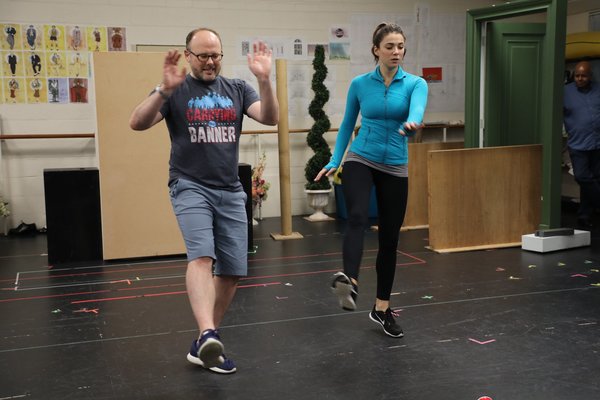 The Cast Of The Drowsy Chaperone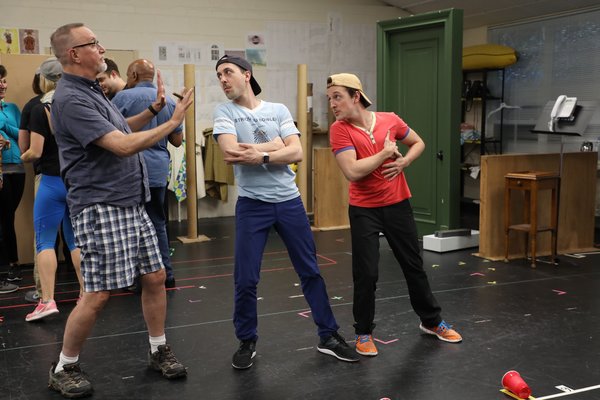 The Cast Of The Drowsy Chaperone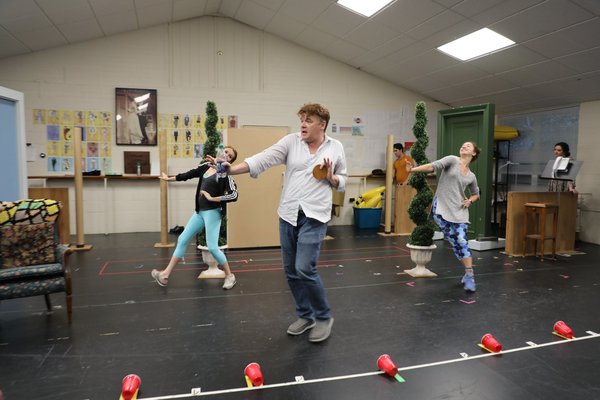 The Cast Of The Drowsy Chaperone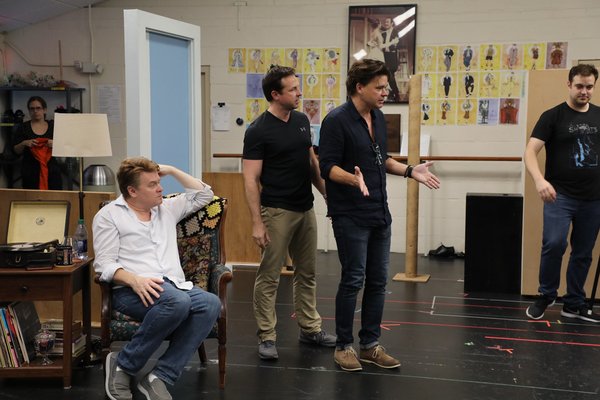 The Cast Of The Drowsy Chaperone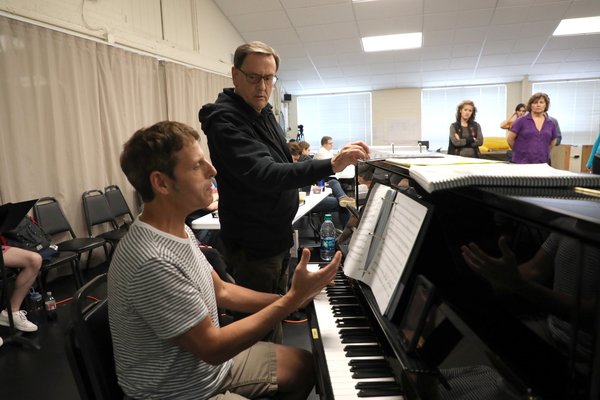 The Creative Team and Cast Of The Drowsy Chaperone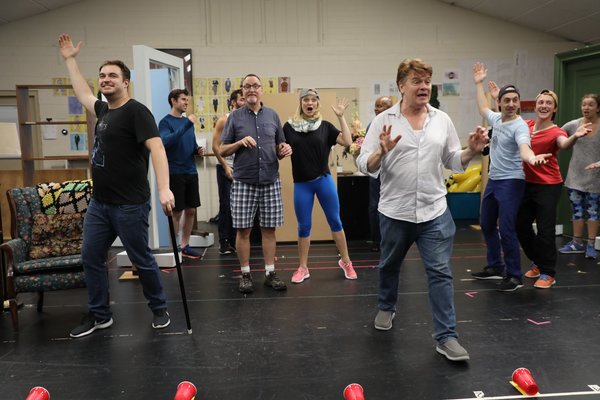 The Cast Of The Drowsy Chaperone