Photo Flash: First Look at POLKADOTS: THE COOL KIDS MUSICAL at Ivoryton Playhouse
POLKADOTS: THE COOL KIDS MUSICAL debuted its developmental production at the Ivortyon Playhouse, on Monday, April 11th, 2016. Conceived by (composer) Douglas Lyons, POLKADOTS was inspired by the 1957 events of the "Little Rock Nine" in Arkansas and serves as a colorful musical history lesson for children, reminding them that our individual differences make us awesome, not outcasts. POLKADOTS has lyrics by Mr. Lyons, who co-wrote the score with Greg Borowsky (Sony ATV). Melvin Tunstall III (BLooM!) helmed the book. The show's original illustrations are by Salina Giardino. BroadwayWorld has a first look at the cast in action below!
Christine O'Grady (Hair) directs and choreographs the Ivoryton cast starring Tyla Collier as Lily Polkadot, PJ Adzima as Sky Square, Nicole Loewenstein as Penelope Square and Shelby Ringdahl as Ms. Square/Mama Square. The creative team features make up design by Joe Dulude (Wicked), wig design by Bobbie Zlotnik, costume design by Kristina Sneshkoff, set design by Dan Nischan, lighting design by Tate Burmeister , musical supervision by Madeline Smith, musical direction by Ted Arthur, and orchestration by Ethan Pakchar.
According to the creators, POLKADOTS is the story of Lily Polkadot, newest resident of the "Square's Only" small town of Rockaway. As the first Polkadot in an all-Square school, Lily faces the almost impossible task of gaining acceptance from her peers. From daily bullying by mean girl Penelope to segregated drinking fountains, Lily's quest seems hopeless until she meets Sky, a shy Square boy whose curiosity for her unique polkadot skin blooms into an unexpected pal-ship and sparks a turn of events for the courageous Lily. The show's timely message of treating each other with dignity and compassion is brought to life with vibrant costumes and 14 entertaining musical numbers such as "First Day," "Sticks and Stones," "Sprinkler Suspicion" and "Squa-Dot!"
Co-produced by Marc Blakeman, there will be shows for schools on Monday, Tuesday, Thursday, and Friday. The remaining public performances are this Saturday, April 16th, at 11am and 2pm. Geared toward 3rd, 4th and 5th grade elementary school students, ages 5-10. Appropriate for younger ages as well.
Photo Credit: Pavel Denisenko

Tyla Collier as Lily Polkadot and PJ Adzima as Sky Square

Tyla Collier as Lily Polkadot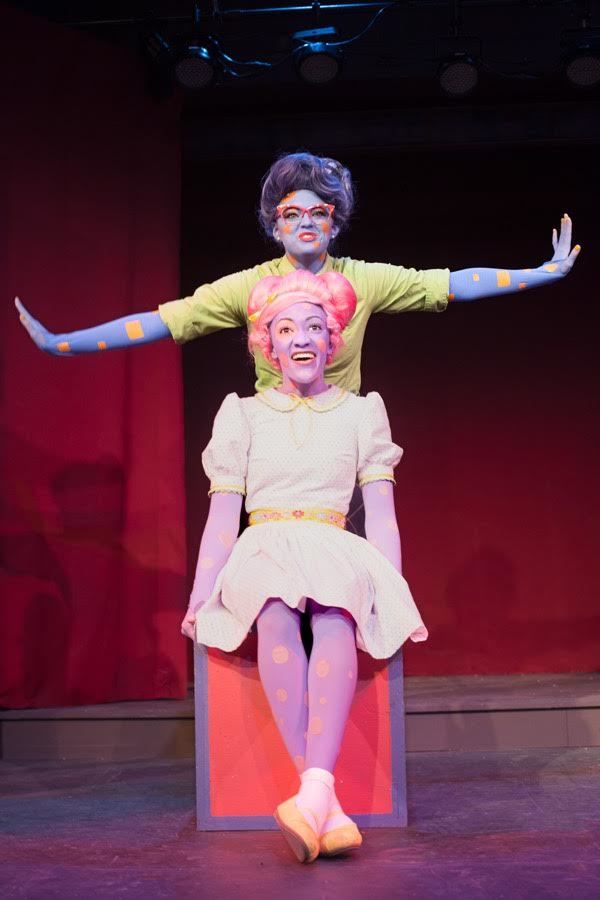 Shelby Ringdahl as Ms. Square and Tyla Collier as Lily Polkadot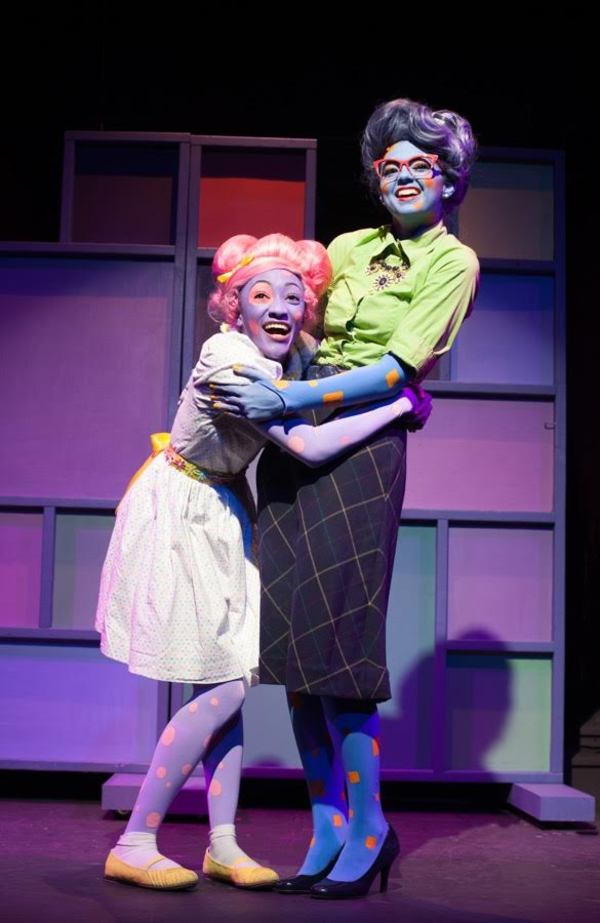 Tyla Collier as Lily Polkadot and Shelby Ringdahl as Ms. Square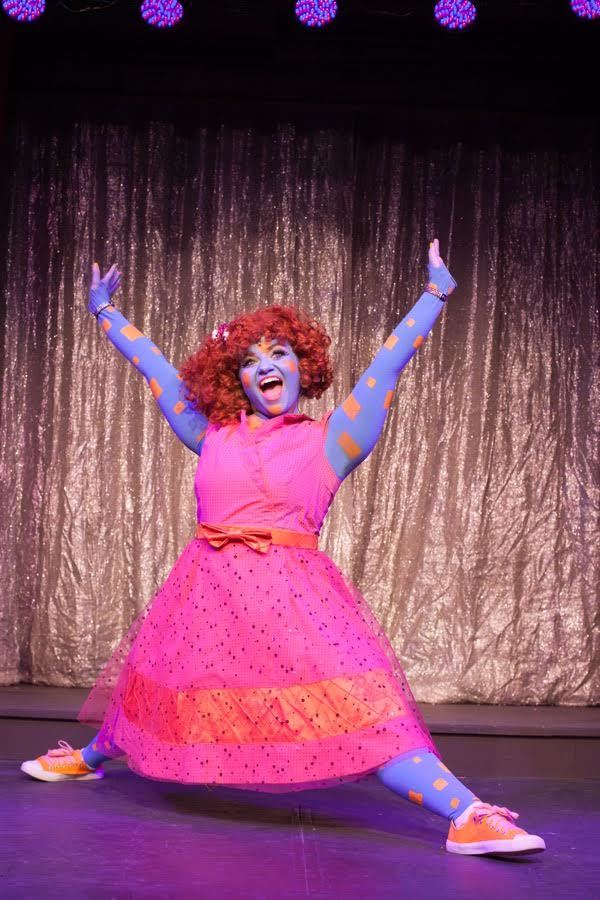 Nicole Loewenstein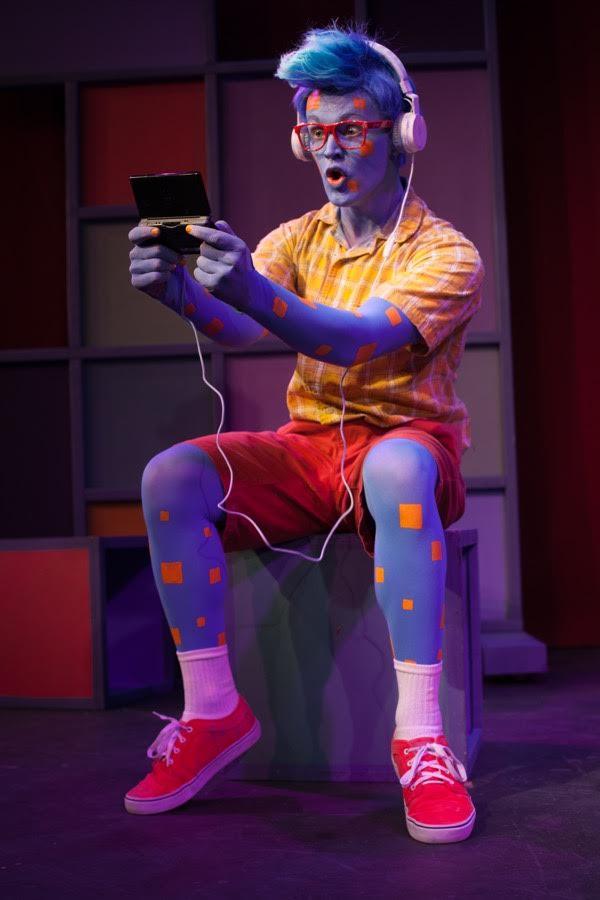 PJ Adzima as Sky Square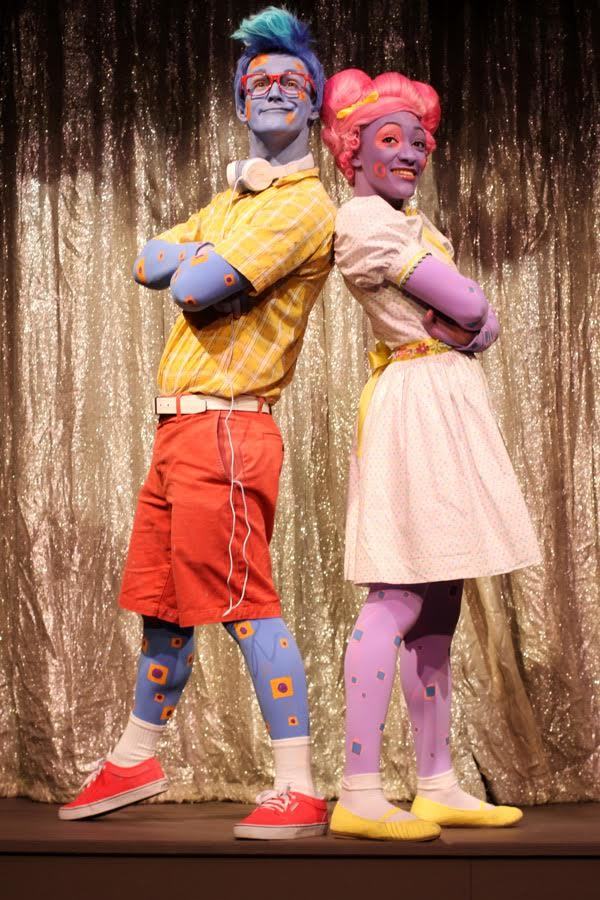 PJ Adzima as Sky Square and Tyla Collier as Lily Polkadot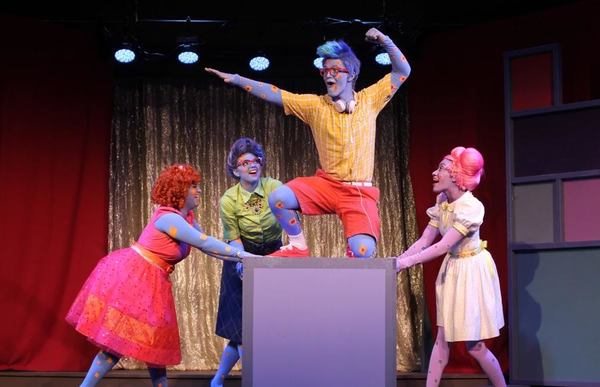 Nicole Loewenstein, Shelby Ringdahl as Ms. Square, PJ Adzima as Sky Square, and Tyla Collier as Lily Polkadot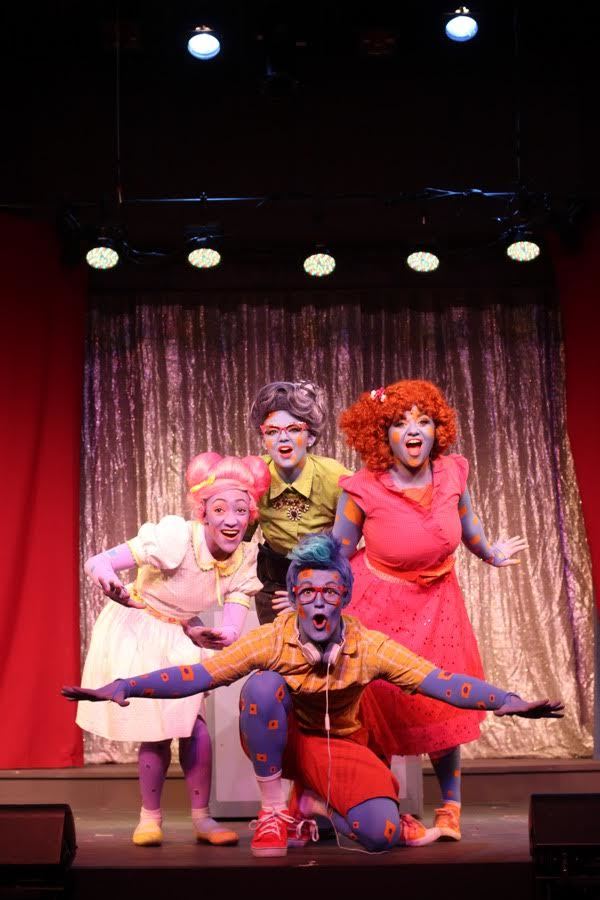 Tyla Collier as Lily Polkadot, Shelby Ringdahl as Ms. Square, Nicole Loewenstein, and PJ Adzima as Sky Square

Shelby Ringdahl as Mama Square