Photo Flash: First Look at Long Wharf Theatre's 4000 MILES by Amy Herzog
Long Wharf Theatre presents 4000 Miles by Amy Herzog, directed by Associate Artistic Director Eric Ting, from February 19, 2014 through March 16, 2014 on the Claire Tow Stage in the C. Newton Schenck III Theatre. Check out the photos below!
Tickets are $40-$75. The press opening is Wednesday, February 26, 2014 at 7:30 pm.
The cast includes Leah Karpel (Bec), Zouanne LeRoy (Vera Joseph), Teresa Avia Lim (Amanda/Lily), Micah Stock (Leo Joseph-Connell). The creative team includes Frank J. Alberino (sets), Ilona Somogyi (costumes), Matt Frey (lights), Matt Tierney (sound), Kathy Snyder (stage manager).
Twenty-one-year-old Leo is lost. He has just biked 4,000 miles from Seattle looking for life's answers and is now holed up in a Greenwich Village apartment living with his ninety-one-year-old grandmother, Vera. To his surprise, this is just what he needs as his feisty left-wing Grandma offers him a new perspective on the world. These unlikely roommates bicker and infuriate each other, but never lose their unquestioning love as they discover new ways to learn and grow together. The New York Times describes 4000 Miles as "funny, moving, altogether wonderful drama."
Amy Herzog, an alumnus of the Yale School of Drama, recently came to prominence with the plays After the Revolution and Belleville, before writing her Pulitzer Prize-finalist 4000 Miles. Herzog often borrows directly from her own life to populate the worlds of her plays. Her grandmother is the inspiration for Vera in both 4000 Miles and After the Revolution. The cross country bike ride that the character of Leo undertakes in 4000 Miles is one the playwright travelled herself. "No one writing for the theatre has a sharper grasp of character, or more sheer storytelling technique," Time magazine said of Herzog's work.
For more information about Long Wharf Theatre, visit www.longwharf.org or call 203-787-4282.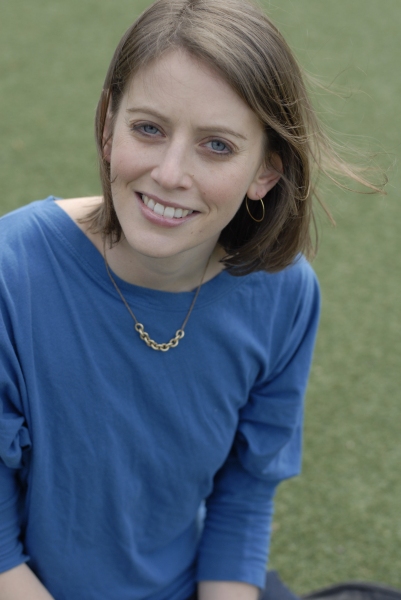 Amy Herzog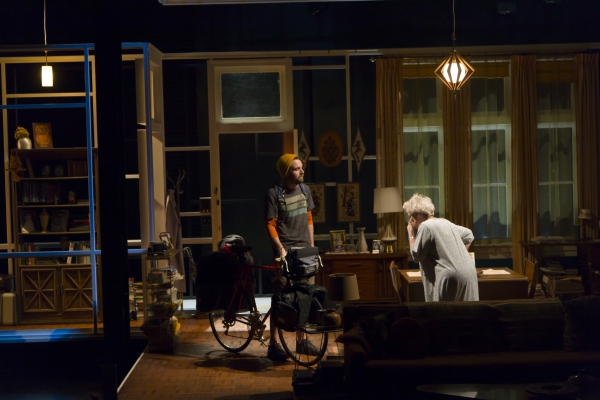 Micha Stock and Zoaunne LeRoy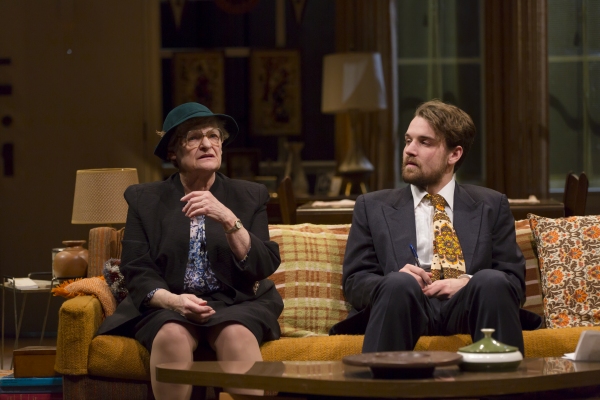 Zoaunne LeRoy and Micha Stock

Leah Karpel and Micha Stock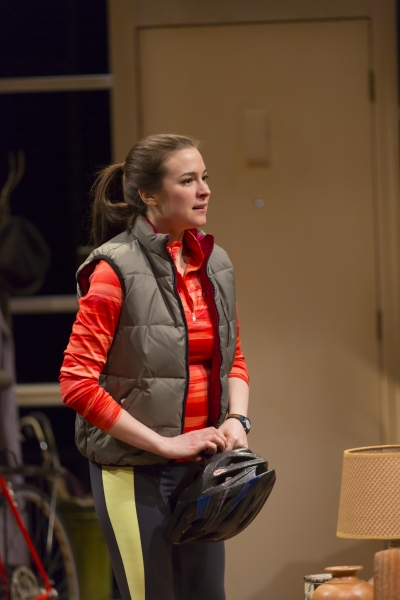 Leah Karpel

Micha Stock and Teresa Avia Lim

Zoaunne LeRoy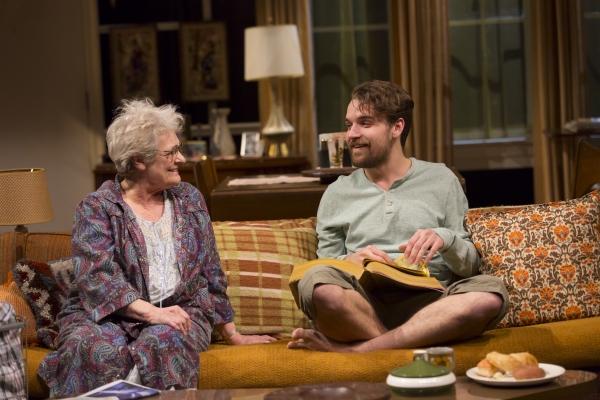 Zoaunne LeRoy and Micha Stock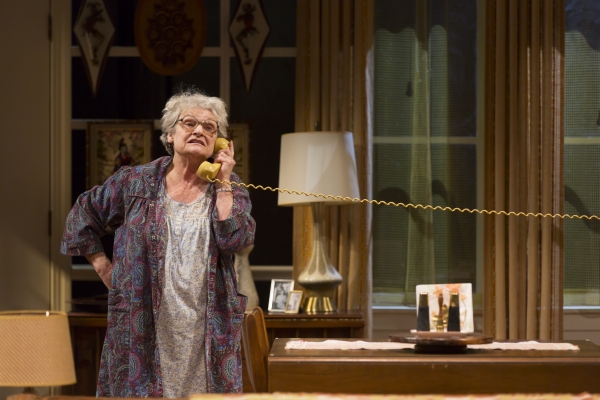 Zoaunne LeRoy