FIDDLER ON THE ROOF Program is at the Jewish Federation Southbury
The events are on Thursday, March 16th at 7pm.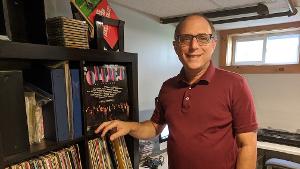 On Thursday, March 16th at 7pm, the Jewish Federation of Western CT welcomes Dr. Stuart Brown, theater reviewer and member of the Outer Critics Circle for a program devoted to the beloved Broadway musical, Fiddler on the Roof. Brown will be joined by Liliya & Kadriya Bikbova, who will perform songs from the show. This talented mother and daughter duo have graced the stage at Carnegie Hall as well as the Jewish Federation. Tickets for this presentation are $18. To register for this program please contact Cathy Conti by email cconti@jfed.net or call 203-405-7009.
The presentation at the Jewish Federation is in advance of the iconic Broadway musical's national tour engagement at Waterbury's Palace Theater April 15 and 16 for three performances.
Brown is also the founder of the 24/7 online Broadway radio station, SoundsofBroadway.com, playing the best from Off-Broadway, Broadway, and the London stages.
"Fiddler" which opened on Broadway nearly 59 years ago, is considered a "metaphor for survival, through tradition and joyfulness, in a life full of insecurity and disparity" (as quoted by Gayle Suggs/The Crier).
Visit the Palace Theatre website www.palacetheaterct.org/ for more details and to purchase your tickets to the upcoming engagement.