Click Here for More Articles on BroadwayWorld JR
BWW TV Exclusive: Konversations with Keeme: A Chat with HUNCHBACL Stars Patrick Tombs and Gina Naomi Baez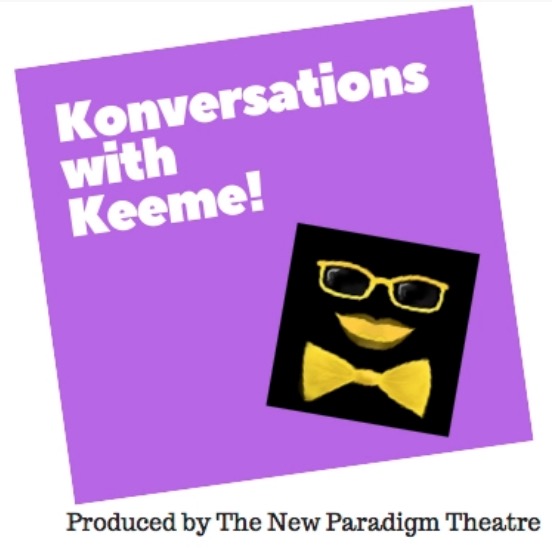 Thirteen year old Ajibola Tajudeen, better known as Keeme, is the host of New Paradigm Theatre's brand new web series debuting here on BroadwayWorld. "Konversations with Keeme" is show where Keeme interviews seasoned television and film professionals like Tamara Tunieof Law and Order: Special Victims Unit and Renee Lawless of Tyler Perry's The Have and the Have Nots, as well as Broadway veterans such as Emmy and Grammy winner, Paul Bogaev, Emmy-nominated Scott Bryce, and Broadway pros Christine Dwyer, Kelly Grant, Juwan Crawley and more.
The series will follow Keeme's interviews as he receives advice on "the business", performing, and leadership from the pros in the performing arts industry. These interviews will be released weekly on Broadwayworld.
New Paradigm Theatre Company is a 501(c)(3) nonprofit theatre fostering creative problem solvers, leaders, and global citizens through theatre arts education and productions. This series is one of the ways that NPT features their outstanding Youth Board of directors (all the production and on-camera work is facilitated by our Youth with some guidance from our Pros). Artistic Director and Broadway veteran, Kristin Huffman says, "New Paradigm is a theatre with a social conscience. We produce events and shows that not only entertain with Broadway pros, but that also connect directly to our community and teach youth leadership.
This summer NPT is producing The Hunchback of Notre Dame (Aug 18/19) at Fairfield Theatre in Connecticut with an all-star line up as well as featuring local youth. For this show NPT is proud to partner with the Connecticut Burns Care Foundation, a nonprofit organization dedicated to serving and caring for survivors of burns, as well as providing awareness and education for preventing burn injuries. These survivors are often treated like outsiders or "other than" just like our Hunchback. We hope to see you at the show, or you can make a nonprofit donation at: http://www.nptheatre.org/donate/. Our staff is completely voluntary so all donations benefit our programming.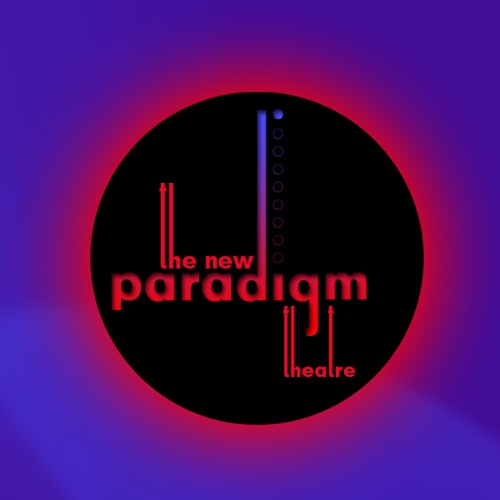 This episode features the stars of The Hunchback of Notre Dame, Patrick Tombs and Gina Naomi Baez.
Patrick recently made theater history as the first actor with a mobility disability to play Crutchie in Newsies, directed by the wonderful, courageous Marcos Santana. He's thrilled that Quasimodo is being represented similarly, and is so grateful for the open minds of directors, choreographers, artistic directors, producers, casting directors, agents, actors, dancers, and supporters as more casting like this happens! Patrick has appeared Off-Broadway in: Matata & Jesse James: An American Tragedy (Overseer) directed by Allie Woods Jr., and in a staged reading of Lautrec in Paris, in which he had the blessing of playing the title role and working under the direction of Kathleen Marshall. Other credits include: Great Expectations (Pip), Songs for a New World (Man 1), Animal Story (Warthog), The Pirates of Penzance, (Frederic), Les Misérables,(Feuilly/Foreman), and Titanic the Musical (George Widener/Ensemble). www.patricktombs.com
Gina is currently shooting the recurring role of Marisol in Spike Lee's She's Gotta Have it Season 2, coming soon to Netflix. Credits include: Off-Broadway: Women on Fire (Royal Family), A Taste of Things to Come (York), Fatty Fatty No Friends (NYMF), Under Fire (NYMF), Chautauqua! (Public Theater), Monument (Prospect). Regional: Man of La Mancha, In The Heights, Little Shop of Horrors, Oliver!. TV: "Orange is the New Black". Gina is a singer/songwriter and viral youtuber: YouTube.Com/GinaNaomiMusic. Her new venture is her "Eyes On Broadway" Vlog also on YouTube! www.ginanaomibaez.com - @GinaNaomiBaez