BWW Spotlight/Review: SWEET CHARITY at The Hartt School Of The University Of Hartford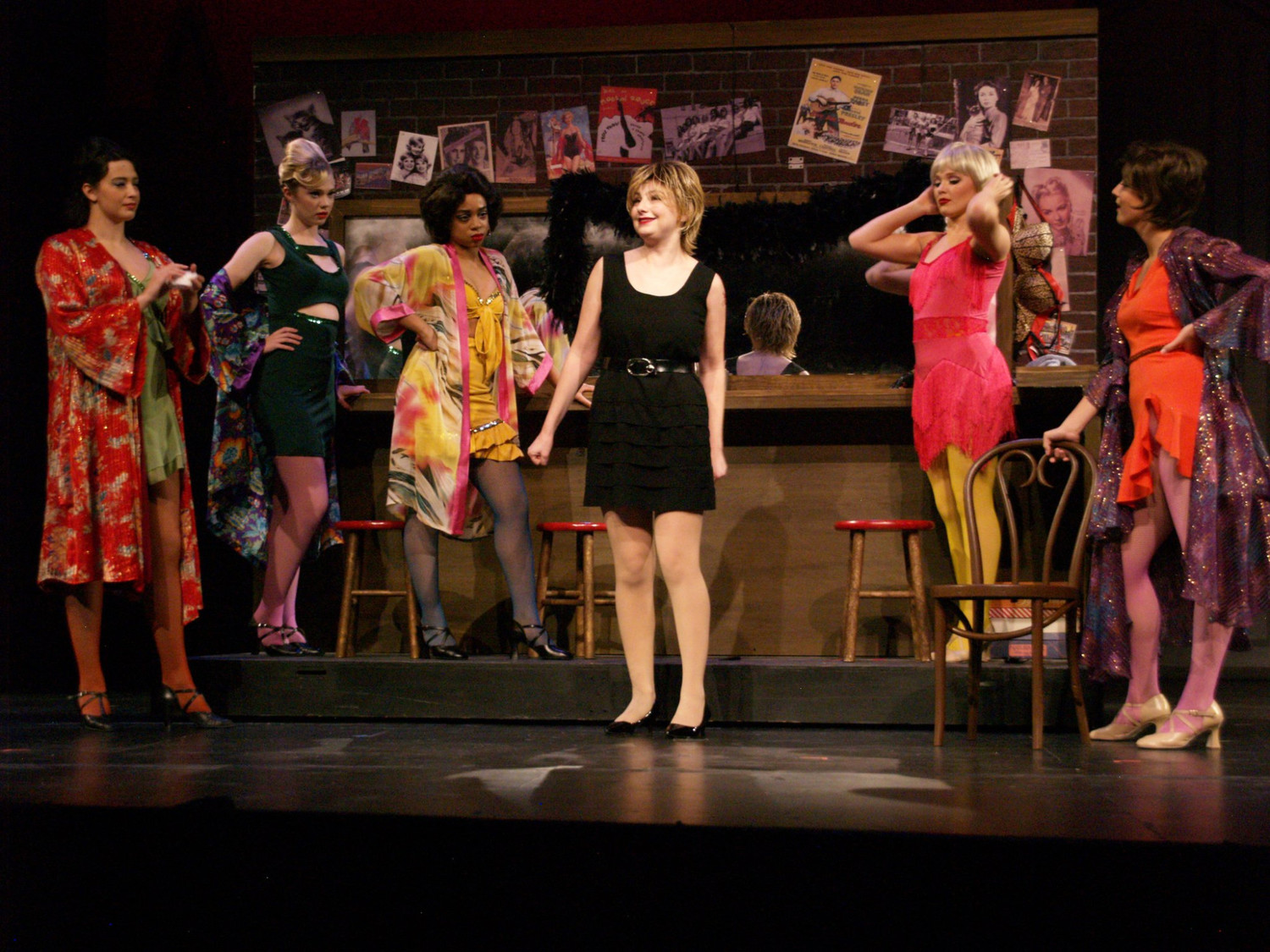 Editor's Note: Since SWEET CHARITY has already closed, this review serves as an opportunity to call out the quality of the production as a reflection of the overall theater program at the University of Hartford in the hopes that readers will check out future productions for themselves.
It will come as no surprise to theater fans in Connecticut that we have an embarrassment of riches in our state when it comes to our favorite past-time. From multiple touring houses to some of the finest professional theaters in the country to top-notch community theater companies - Connecticut has it all. But what often gets overlooked in the sea of theatrical choices are the top-rated college and university theater programs right in our own back yard. After years of ignorance (or simple lack of awareness), I witnessed, first hand, the amazing work being produced by the students at one of these schools, The Hartt School of the University of Hartford. This dedication to not only learning the craft, but delivering a powerful and thrilling performance was front and center in the school's most recent production of Neil Simon, Cy Coleman and Dorothy Fields' classic musical SWEET CHARITY, which ran for just four (too) short days October 18 - 21st.
SWEET CHARITY follows the life of Charity Hope Valentine (Katie Elman), the loveable, yet down-on-her-luck dance hall hostess as she goes about her life in New York City in an era not too long ago. Charity is the kind of girl who wears her heart on her sleeve (literally and figuratively) and who has cycled through relationships with man after man, never finding one who can give her as much love and devotion as she gives to them. Along with her friends and fellow hostesses Nickie (Leslie Blake Walker) and Helene (Taylor Lloyd), and a chorus of brightly clad, yet downtrodden women, Charity works night after night dancing with each "Big Spender" who comes into the ballroom, while secretly dreaming for "Something Better Than This". A chance encounter with handsome film star Vittorio Vidal (Gregory Rodriguez) gives Charity a new lease on life and leads her down a path of self-discovery, and into the arms (and elevator) of tax accountant Oscar Lindquist (Evan Benjamin). Oscar and Charity's romance has its own ups and downs (elevator, balloon ride on Coney Island) but in the end, Charity learns that she can be strong no matter what and that with her newfound confidence, she can most certainly live "hopefully ever after."
From beginning to end, the Hartt School's production of SWEET CHARITY, was a thrilling and exciting escape and one full of brilliant and creative theatrical choices. Alan Rust's direction was vibrant and creative and he brought out solid performances from each actor on stage. One of the best choices he made, though, was casting Katie Elman as the cheerfully optimistic Charity. Ms. Elman embodies the character with a kind of theatrical electricity evident in both her comedic scenes as well as the extremely challenging choreography (more on that in a moment.) As her buttoned up, yet slightly neurotic beau, Oscar, Evan Benjamin is charming, funny and a real natural as he fumbles his way through Oscar's unlikely relationship with Charity. Mr. Benjamin and Ms. Elman's scenes together are some of the best (and funniest) in the show and it is clear both actors have exciting things ahead of them after they graduate. Other standout performances include: Gregory Rodriguez (Vittorio Vidal) who showed off an absolutely gorgeous singing voice in his Act One number, "Too Many Tomorrows"; Leslie Blake Walker and Taylor Lloyd (Nickie and Helene) who delivered exciting performances in each of their numbers; Jayke Workman who is quite funny (and flustered) as the girls' boss, Herman - his "I Love to Cry at Weddings" is inspired; and the groovy Tyler Grigsby (Daddy Brubeck) who gave the audience a hilarious "Rhythm of Life" along with the extremely talented ensemble.
Speaking of the ensemble, this was one of the best I have had the pleasure to see on stage. This was particularly evident in the show-stopping group dance numbers, including my favorite, "Rich Man's Frug". In this number and many others, Choreographer Ralph Perkins captured the essence of the original Bob Fosse moves and the cast pulled it all off with brilliant precision and attitude. Other standout dance numbers included the aforementioned "Rhythm of Life" and the 11-o clock number for Charity and the men, "I'm a Brass Band". The scenic design by Matthew Crane included some amazing touches (including working neon words/phrases that set up specific scenes) and creative set pieces that worked perfectly on the stage. Stefanie Genda's technicolor costumes were a perfect fit for the tone (and time) of the show and John Bartenstein's lighting made everything pop. Finally, Melanie Guerin (Musical Direction) and her wildly talented orchestra tackled Cy Coleman's score head on and sounded magnificent.
Overall, I am so happy I had the chance to see the Hartt School's production of SWEET CHARITY. It made me sad at all the great theater I may have missed from them in the past, and excitement for all the amazing things that are certainly in store in the future. It is clear why the theater program is so highly regarded and why so many alumni carry on to successful careers in the theater. The attention to the craft and the quality of the output is a clear reflection of the hard work and sheer talent of the students on stage, and is a thrilling thing to witness for those of us sitting out in the audience. I encourage our readers to check out future productions (many of them are even free!) and support this amazing program. I am certain I will see you there.
For more information about upcoming theatrical events at The Hartt School, University of Hartford, please contact the University of Hartford Box Office at 860.768.4228 or 1.800.274.8587. Upcoming productions include:
CHERRY ORCHARD - Thursday, November 8 - Sunday, November 11, 2018, Lincoln Theatre.
NUNSENSE - Thursday, December 6 - Sunday, December 9, 2018
Tickets for these two productions are free but reservations must be made by phone at 860-768-4228 or in person at the Box Office in Lincoln Theater. Business hours are Tuesday - Friday, 10am to 5pm. For more information, check out www.hartford.edu/tickets
Photo - Katie Elman (Charity) and the cast of SWEET CHARITY - taken from Hartt School Twitter, Photo credit: Larry "Z" Rowe