Click Here for More Articles on National Theater Institute
BWW Exclusive: National Puppetry Conference Celebrates 25th Anniversary
A signature component of the National Theater Institute's credit-earning Theatermakers Summer Intensive is the integration of the student program with the two-time Tony Award-winning Eugene O'Neill Theater Center's professional summer conferences.
First up is the National Puppetry Conference under the leadership of Artistic Director Pam Arciero. The National Theater Institute has a long history of exploring puppetry in its curriculum. In fact, NTI's first semester featured classes with Howdy Doody puppeteers Rufus and Margot Rose as well as Jim Henson, creator of "The Muppets."
Celebrating its 25th anniversary, the National Puppetry Conference encourages puppet artists to create and communicate through the visual and kinetic form of the puppet, pushing artists beyond their personal boundaries and developing new works for puppet theater.
Puppet artists participate in workshops, rehearsals, master classes, and individual critique sessions over the twelve-day conference. In the spirit of founding members Jane Henson; George Latshaw; Richard Termine; Bobbi Nidzgorski; Bart P. Roccoberton, Jr; and Jim and Margo Rose, the Conference remains dedicated to creating a nurturing and supportive environment for artists to explore performance styles, develop new works of puppetry, and discover innovative techniques and projects that expand the boundaries of puppetry in performance.
"Our participants come from all over the world. This year's puppeteers, hail from across the United States, Canada, Romania, Germany, Zimbabwe, Mexico, and Peru." shares Artistic Director Pam Arciero. "We are grateful to have this opportunity to work together in this beautiful environment at the O'Neill. We feel that we are a world-wide family of puppet artists and our impact is carried far and wide."
Past participants have gone on to work on broadway shows include: THE ADDAM'S FAMILY, RITE OF SPRING, BIG FISH, LITTLE SHOP of HORRORS, and BEAUTY AND THE BEAST, to name a few. Television and films include: "Sesame Street," The Muppet Movies, "Between the Lions," "Blue's Clues," "Bear in the Big Blue House," and many more.
Some NTI alums have returned to the O'Neill as participants in the Conference and many recent alums are working with puppeteers as interns or O'Neill summer staff members. The National Puppetry Conference culminates in two public performances this weekend featuring works that explore the extraordinary range and power of the puppet.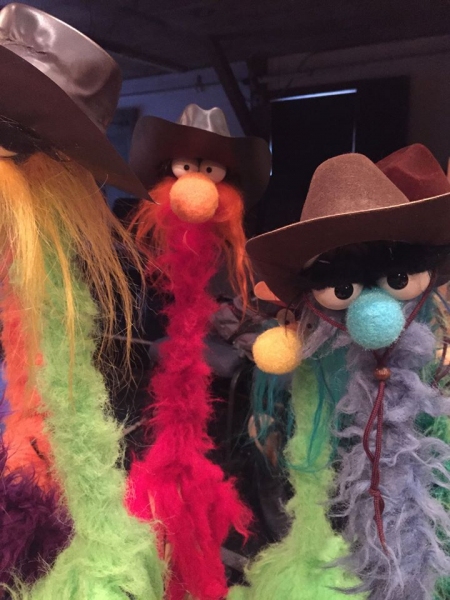 Eugene O'Neill Theater Center National Puppetry Conference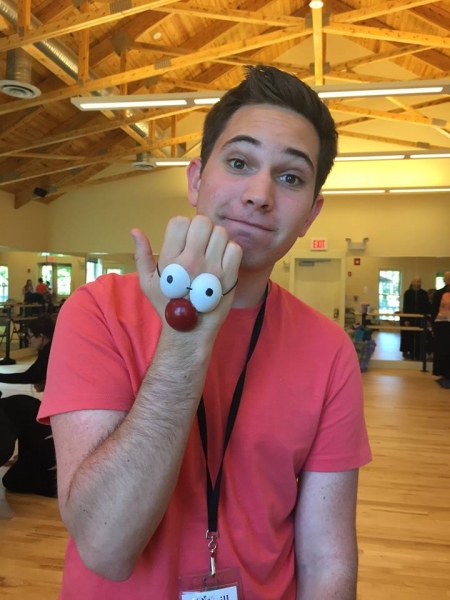 Literary Intern Kris Karcher in workshop with Teatro Hugo & Ines.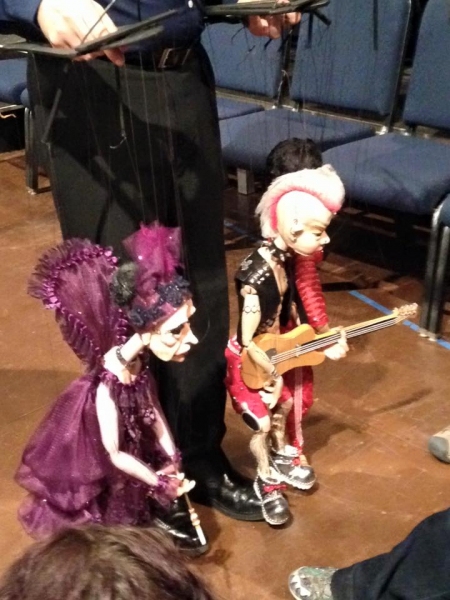 Marionettes at the Eugene O'Neill Theater Center National Puppetry Conference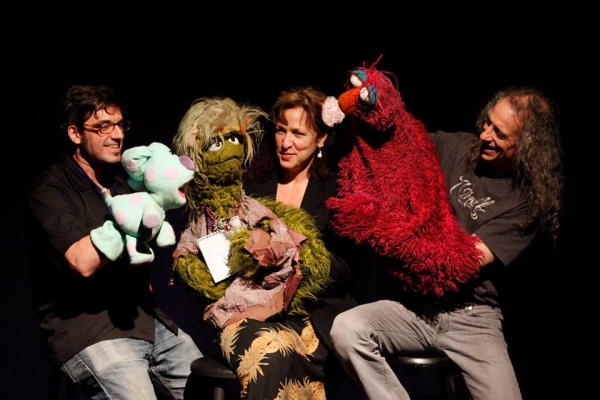 National Puppetry Conference Artistic Director Pam Arciero (center) with Grundgetta, Oscar the Grouch's girlfriend on Sesame Street.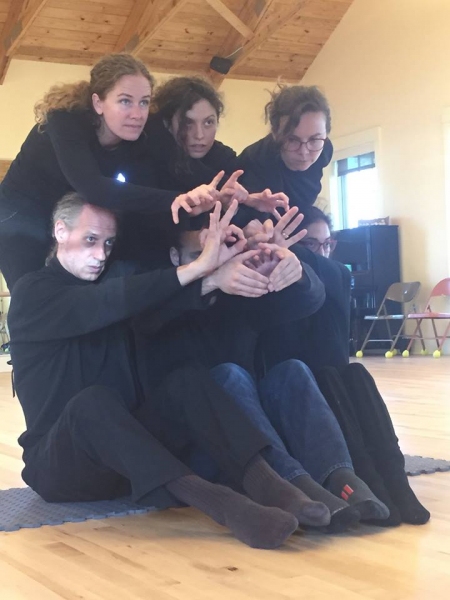 National Puppetry Participants work with Peruvian puppeteers Teatro Hugo & Ines.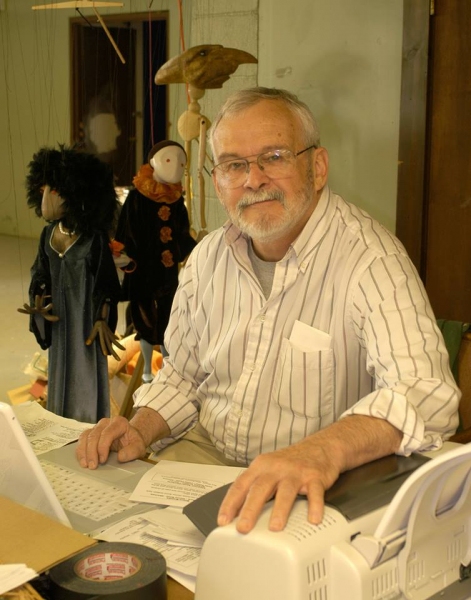 Puppetry Shop Supervisor FrEd Thompson. Photo by Richard Termine.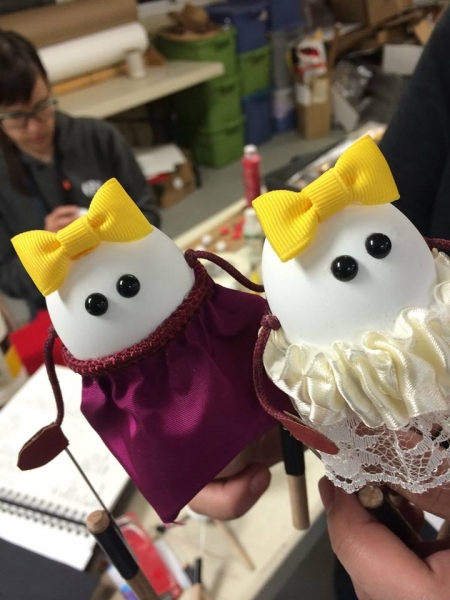 Video Anarchy Project by participant Cameron Garrity
Related Articles
With a singular schedule and an unmatched breadth of training, the National Theater Institute's six semester-long programs offer students a springboard to the professional world (read more...)