Theatre Licensing Professionals Appointed To ETF National Board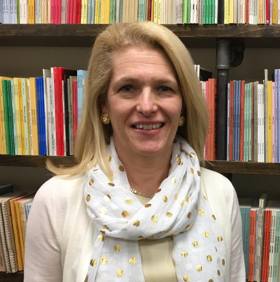 The National Board of Trustees of the Educational Theatre Foundation (ETF) is pleased to announce the appointment of Jim Hoare, John Prignano, David R. Scott, and Abbie Van Nostrand to a term on the National Board from 2019-2021. The ETF National Board of Trustees is comprised of prominent leaders across a diverse range of industries including entertainment, finance, hospitality, law, education, and nonprofit theatre, all with a common passion for theatre education.
Jim Hoare, Vice President for Education, TRW has been involved in theatre education for 43 years. He directed world high school premieres (Once on This Island and Les Misérables: School Edition) and has taken numerous productions to the mainstage of the International Thespian Festival. He is a proud member of the Educational Theatre Association (EdTA) (past New York State chapter director and founding sponsor for Thespian Troupe 4283), the American Association of Community Theatres (AACT), and the New York State Theatre Education Association. Hoare has presented workshops throughout the U.S. and U.K., and is a recipient of the NYSTEA Rod Marriott Award for Lifetime Achievement in Educational Theatre.
John Prignano, Chief Operating Officer and Director of Education and Development, Music Theatre International is a veteran advocate on behalf of arts education, playing a key role in bringing musical theatre to underserved student populations. For more than two decades, Prignano has been instrumental in coordinating the development of shows in MTI's Broadway Junior collection and School Editions, working with MTI's authors and partners to create abridged versions of Broadway musicals directed at the elementary, middle school, and high school markets. In addition to his career at MTI, he is on the board of directors of EdTA and works with AACT to develop programs to serve their members. Before joining MTI, he was an accomplished performer-choreographer and traveled around the world as a performer in many musicals.
David R. Scott is Director of Theatrical Licensing, Disney Theatrical Group, and is responsible for overseeing and managing an expanding collection of 30-plus Disney plays and musicals available for live performance across the U.S. and Canada. Over the past 12 years, he has worked on the development and release of more than 20 titles into the theatrical licensing market. More than 10,000 individual productions are presented by professional theatres, community, and school groups in North America annually. Scott, who began his career as a stage manager, also volunteers at community theatres as a lighting and set designer.
Abbie Van Nostrand, now Director of Corporate Communications at Samuel French has more than 30 years of experience there. Currently she oversees the company's publicity and client relationships, from emerging writers to well-established authors, composers, and lyricists. The widely recognized estates of Noël Coward, Agatha Christie, Thornton Wilder, and August Wilson, are among her clients. Van Nostrand has strong alliances with national educational, community, and professional theatre organizations and nonprofits, serving on the boards of Samuel French, New Dramatists, and the Darien Arts Center. She is also a member of the Outer Critics Circle.
The Educational Theatre Foundation (ETF) provides essential financial support to enhance excellence in theatre education and to expand access to school theatre programs for every child, putting them on a more positive life path. ETF is focused on three areas: JumpStart Theatre - to create sustainable musical theatre programs where there previously were none; need-based grants to schools - to provide teaching and performance resources and equipment in under-resourced schools; and, merit and need-based grants to individuals - to nurture the next generation of theatre teachers and artists. ETF is the philanthropic arm of the Educational Theatre Association which is the home of the International Thespian Society, an honorary organization established at more than 4,700 schools that has inducted more than 2.3 million theatre students since its founding in 1929.
ETF also enjoys the support of an Honorary Board and an Advisory Board.
About the Educational Theatre Foundation (ETF)
The Educational Theatre Foundation was launched November, 2017, as the philanthropic arm of the Educational Theatre Association, which is the home of the International Thespian Society. ETF provides essential financial support to enhance excellence in theatre education and to expand access to school theatre programs for every child, putting them on a more positive life path. ETF is focused on three areas: JumpStart Theatre-to create sustainable musical theatre programs where there previously were none; need-based grants to schools-to provide teaching and performance resources and equipment in under-resourced schools; and, merit and need-based grants to individuals-to nurture the next generation of theatre teachers and artists. In its first year ETF has awarded more than $650,000 in grants, directly impacting high school theatre programs in 50 cities, and enabling the development of musical theatre programs in underserved middle schools in six states
More Hot Stories For You