Photo Flash: KRITI FESTIVAL In Chicago
DesiLit presents the third Kriti Festival, a celebration of South Asian and diaspora literature and arts, to be held June 11-14, 2009, at University of Illinois at Chicago (UIC) and Roosevelt University. The four-day Kriti Festival is slated to include participant panels, author readings, writing workshops, publishing and marketing seminars, live performances, and question and answer sessions with literary agents and editors. Desi is a person of South Asian ancestry (living in South Asia or the South Asian diaspora), and kriti is pronounced "kree-thee."
The Kriti Festival guests of honor will be award-winning authors Romesh Gunesekera (Reef, Monkfish Moon, The Match), Amitava Kumar (Husband of a Fanatic, A Foreigner Carrying in the Crook of His Arm a Tiny Bomb), and Bapsi Sidhwa (Cracking India, Water, The Crow-Eaters). Over 30 writers, editors, and other literary figures scheduled to participate include actor/writer/director Anjali Deshpande-Nadkarni, debut novelist Ru Freeman, journalist and memoirist Minal Hajratwala, grassroots non-profit Sarvodaya USA Executive Director Shishir Khanal, and author and Kriti Festival director Mary Anne Mohanraj. Participant bios and preliminary festival information is below - check www.desilit.org/kriti.php for updates.
The Kriti Festival is co-sponsored by the MFA program at Roosevelt University, and the Asian American Resource and Cultural Center at the University of Illinois at Chicago. The guests of honor are supported by the Kiran Bavikatte Foundation. DesiLit is a Chicago-based organization founded in 2004 that works to build support for South Asian and diaspora writers by organizing readings, workshops, and local events, and by providing mentoring, networking, and professional development opportunities. The second Kriti Festival was held in April 2007. The Kriti Festival will be held at two locations, the University of Illinois at Chicago (Thursday-Friday, June 11-12), and at Roosevelt University (Saturday-Sunday, June 13-14). Both sites are wheelchair-accessible.Roosevelt University: 430 S. Michigan Ave., Chicago, IL (rooms TBA)
UIC: University Hall, 750 S. Morgan St., Chicago, IL (rooms TBA)Registration is ongoing at www.desilit.org/kriti.php, info@desilit.org and 773-772-2375. Early-bird rates until May 1, 2009, offer all-weekend adult passes for $40; and $20 for students/seniors (with ID). Passes purchased from May 2-June 1 are $45/$20, from June 2-10 are $50/$25, and final rates at the door will be $60/$30. Certain events are limited to 200 participants. Festival registration is FREE for Roosevelt University and UIC students, faculty and staff, but must be registered early to reserve a spot - contact info@desilit.org Free registration does not include any private meals with the keynote speaker, or any workshops with separate charges; those events must be paid for separately.The full weekend pass guarantees admission to all scheduled festival events (outlined below). Please note that this rate does not include any special meals with the guest of honor that may still be arranged, but it does ensure that pass holders be the first to be offered the opportunity to sign up for such special events. DesiLit is a non-profit organization, and as such, offers sliding-scale admission to those with financial hardship. For those needing a discounted (or free) admission, e-mail requests to info@desilit.orgSCHEDULE (subject to change, check www.desilit.org/kriti.php for updates):
§ Thursday, June 11, 2009
7-10 p.m. - Opening reception and rapid-fire reading (location TBA)
§ Friday, June 12, 2009
10 a.m.-5 p.m. - Panels and readings
5:30-6:15 p.m. - Bapsi Sidhwa reading and book signing
6:30-7:30 p.m. - Dinner break
7:30 - 10:30 p.m. - Performances (Ganz Hall)
§ Saturday, June 13, 2009
9-11 a.m. - Private brunch with guests of honor (separate registration, limited to 30 attendees)
9:30-11 a.m. - Writing workshops (beginner and intermediate)
11 a.m.-12 noon - Lunch break
12-12:45 p.m. - Romesh Gunesekera reading and book signing
1-2:15 p.m. - Keynote panel, "What's Not To Like?;" three writers discuss their likes (and maybe even
dislikes) on the subject of contemporary South Asian writing. Bapsi Sidhwa, Romesh Gunesekera, and Amitava Kumar will read from the writings of an author they admire; a moderator will then lead a brief discussion with the writers before opening the conversation to audience members.
2:30-3:15 p.m. - Amitava Kumar reading and book signing
3-6 p.m. - Panels and readings
6-7:30 p.m. - Dinner break
7:30-10:30 p.m. - Performances (Ganz Hall)
§ Sunday, June 14, 2009 (Flag Day)
9-10 a.m. - Writing workshops (intermediate)
10 a.m.-3 p.m. - Panels and readings Guests of Honor: Romesh Gunesekera, Amitava Kumar, Bapsi Sidhwa
Romesh Gunesekera's first novel Reef was shortlisted for the 1994 Booker Prize and won a Premio Mondello Five Continents Award in Italy. He is also the author of The Sandglass, (winner of the inaugural BBC Asia Award) and Heaven's Edge which like his collection of stories, Monkfish Moon, was a New York Times Notable Book of the Year. His fourth novel The Match was described by the Spectator as "effortlessly accomplished," and the Irish Times as a book that "shows why fiction is written-and read." His fiction has been translated into many languages from Norwegian to Chinese. His books are studied on university courses in a number of countries and Reef is a prescribed text in the new English Literature Advanced level syllabus in Britain. Gunesekera is an associate tutor on the graduate writing program at Goldsmiths College, University of London and has been a trustee of the Arvon Foundation (for creative writing). He has also been a writer-in-residence in Singapore, Hong Kong, and Denmark, among other places. His workshop in Greece was listed in the top ten summer activities for 2008 by the London Sunday Times. In 2004 he was made a Fellow of the Royal Society of Literature, and in 2005 received a National Honour in Sri Lanka. Last year he was awarded the Jura Writer's Retreat by the Scottish Book Trust to spend time on the remote island on which George Orwell wrote 1984.
Amitava Kumar is a writer and journalist born in Ara, Bihar; he is the author of Husband of a Fanatic (The New Press, 2005 and Penguin-India, 2004; "Editor's Choice" book at the New York Times), Bombay-London-New York (Routledge and Penguin-India, 2002; on the list of "Books of the Year" in The New Statesman UK), and Passport Photos (University of California Press and Penguin-India, 2000; won an "Outstanding Book of the Year" award from the Myers Program for the Study of Bigotry and Human Rights in North America). He has also written a book of poems, No Tears for the N.R.I. (Writers Workshop, Calcutta, 1996). The novel Home Products was published in early 2007 by Picador-India. His forthcoming book, A Foreigner Carrying in the Crook of His Arm a Tiny Bomb, is a writer's report on the global war on terror. His novel Home Products was short-listed for India's premier literary prize, the Crossword Book Award. Kumar's nonfiction and poetry has been published in The Nation, Harper's, Kenyon Review, New Statesman, Boston Review, Transition, American Prospect, The Chronicle of Higher Education, Toronto Review, Colorlines, Biblio, Outlook, Frontline, India Today, The Hindu, Himal, Herald, The Friday Times, The Times of India and a variety of other venues. He is the script writer and narrator of the prize-winning documentary film, Pure Chutney (1997), and also the more recent Dirty Laundry (2005). Bapsi Sidhwa was raised in Lahore, Pakistan. Her five novels Water, An American Brat, Cracking India, The Bride, and The Crow Eaters have been translated and published in several languages. Her anthology City of Sin and Splendour [aka] Beloved City: Writings on Lahore was published in 2006. Among her many honors Sidhwa received the Bunting Fellowship at Radcliffe/Harvard, the Lila Wallace-Reader's Digest Writer's Award, the Sitara-i-Imtiaz, Pakistan's highest national honor in the arts, and the LiBeraturepreis in Germany and the 2007 Primo Mondello Award in Italy. Cracking India (a New York Times Notable Book of the Year and a Quality Paperback Book Club selection), was made into the film Earth by Canadian director Deepa Mehta. Her latest novel Water is based on Mehta's film of the same name. Sidhwa's play An American Brat was produced by Stages Repertory Theater, Houston, in March 2007, playing to full houses and receiving critical acclaim. Her Sock'em with Honey ran in London in 2003.Other Panelists:
Anjali Deshpande-Nadkarni is an Assistant Professor in the Theatre Department at Bucknell University.
Ru Freeman was born into a family of writers and many boys in Colombo, Sri Lanka. After a year of informal study at Murdoch University in Perth, Western Australia, she arrived in the United States with a Parker ink pen and a box of Staedler pencils to attend Bates College in Maine. She completed her Masters in Labor Relations at the University of Colombo, and worked in the field of American and international humanitarian assistance and workers' rights. Her political writing has appeared in English and in translation. Her creative work has appeared or is forthcoming in Guernica, Story Quarterly, Crab Orchard Review, WriteCorner Press, Kaduwa and elsewhere. Her debut novel A Disobedient Girl will also be published in Dutch, Italian, Chinese, Portuguese and Hebrew. She calls both Sri Lanka and America home and writes about the people and countries underneath her skin.
Minal Hajratwala is a writer, performer, poet, and queer activist based in San Francisco, where she was born before being whisked off to be raised in New Zealand and suburban Michigan. She spent seven years researching and writing Leaving India, traveling the world to interview more than 75 members of her extended family. As a journalist, she worked at the San Jose Mercury News for eight years, and was a National Arts Journalism Program fellow at Columbia University's Graduate School of journalism. She is a graduate of Stanford University.
Shisir Khanal is executive director of Sarvodaya USA, a Madison, Wisconsin, based non-profit organization, which supports programs in Nepal and Sri Lanka through Sarvodaya Nepal in Nepal, and the Shramadana Movement (the largest grassroots development and peace movement in Sri Lanka). Supported 15,000 communities there, the Movement is considered one of the best community-based organizations in the world. Sarvodaya's outstanding tsunami relief work won the United Nations honor in 2005. A native of Nepal, Khanal graduated with a degree in Masters in International Public Affairs (MIPA) from La Follette School of Public Affairs in 2005.
Mary Anne Mohanraj is the author of Bodies in Motion, Sri Lankan-American linked stories (HarperCollins) and nine other titles. Bodies in Motion was a finalist for the Asian-American Book Award and has been translated into six languages. She teaches creative writing, Asian American literature, and post-colonial literature at the University of Illinois, and has received an Illinois
Arts Council
Fellowship in Prose, a Neff Fellowship, a Steffenson-Canon Fellowship in the Humanities, and the Scowcroft Prize for Fiction. Mohanraj serves as Executive Director of both DesiLit (www.desilit.org), supporting South Asian and diaspora literature, and the Speculative Literature Foundation (www.speclit.org). In 2009, the Chicago Foundation for Women named her a leader in the Asian American creative arts.
Photos: Peter Hurley

Mary Anne Mohanraj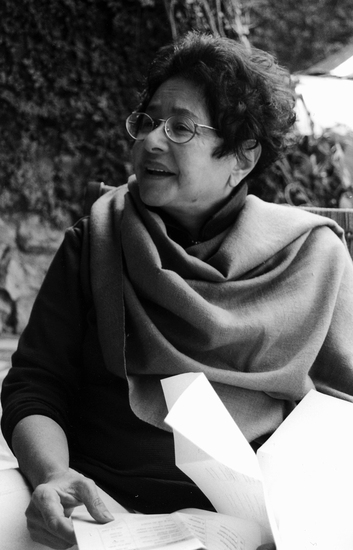 Bapsi Sidhwa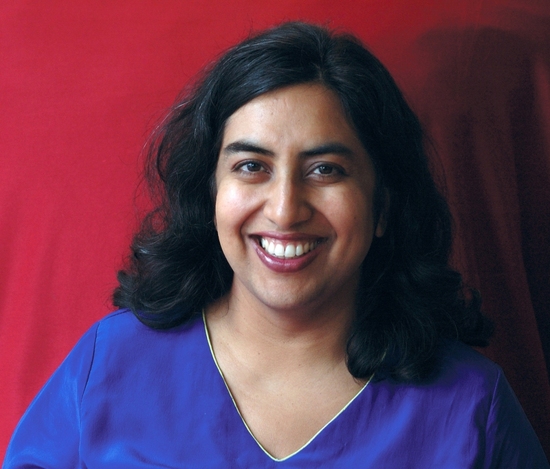 Minal Hajratwala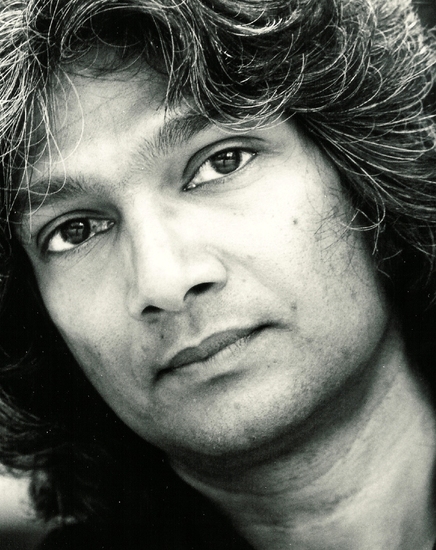 Romesh Gunesekera

Ru Freeman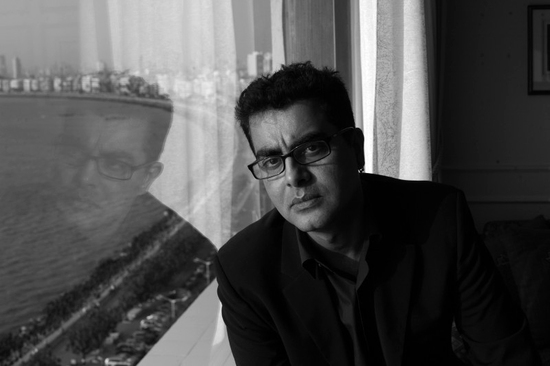 Amitava Kumar
More Hot Stories For You