Photo Flash: Goodman Theatre's HIGH HOLIDAYS Rehearsals
Goodman Theatre is proud to present the world premiere of Alan Gross's High Holidays directed by Steven Robman, October 31 - November 29, 2009 in the Goodman's 400-seat flexible Owen Bruner Theatre. Tickets are $10 - $40 and go on sale Friday, September 11 at GoodmanTheatre.org. This darkly comic and boisterous look at growing up in the Chicago suburbs during the early sixties is the story of 13-year old Billy Roman and the rollicking, anxiety-riddled preparations for his Bar Mitzvah. When Billy's rebellious older brother returns from college during the Jewish high holidays, his family begins to wobble and crack as it is forced to examine some hard truths about coming of age in the Jewish tradition.
A Chicago native, playwright Alan Gross is the author of a dozen plays, including Lunching, The Phone Room, The Conversion of Leo Novotny, La Brea Tarpits, The Man in 605, Morning Call and The Secret Life of American Poets. He has also written several books for children, most notably What if the Teacher Calls on Me? A prize-winning poet, he resides in Chicago's Old Town neighborhood with his wife, Norma.
Director Steven Robman returns to the Goodman where he directed the premiere of Ron Hutchinson's Moonlight and Magnolias in 2004. Other work in Chicago includes Hutchinson's Rat in the Skull at Wisdom Bridge Theatre and the revival of Alan Gross' Lunching for the Apollo Group. He has staged plays at other theaters around the United States (Mark Taper Forum in Los Angeles, Guthrie Theater in Minneapolis, Arena Stage in Washington, Long Wharf Theatre in New Haven, Actors Theatre of Louisville and Yale Repertory Theatre) and in New York (Manhattan Theatre Club, Playwrights Horizons, Chelsea Theater Center and The Phoenix Theater, where he served as Artistic Director from 1980 to 1982). Robman also has directed premieres by Wendy Wasserstein, D.L. Coburn, Fay Weldon, Adrian Mitchell and Alan Knee. He served as a staff director at the Eugene O'Neill Center's National Playwrights Conference for five summers. A graduate of the University of California at Berkeley and the Yale School of Drama, Robman has taught acting and directing at Yale University, Circle in the Square Theatre School in New York, UCLA Extension and the American Film Institute. For television he has directed numerous episodes of dramatic and comedy series, movies-of-the-week and the ABC miniseries The Audrey Hepburn Story.
Tickets to High Holidays are currently available by season subscription (www.ExploreTheGoodman.org or call 312.443.3800). Individual Tickets ($10 - $40) go on sale Friday, September 11 (online at GoodmanTheatre.org) and Monday, September 14 (by phone at 312.443.3800). Season subscriptions and individual tickets can also be purchased at the box office (170 North Dearborn). Mezztix are half-price mezzanine tickets available at 12 noon at the box office, and at 10am online (promo code MEZZTIX) day of performance; Mezztix are not available by telephone. 10Tix are $10 mezzanine tickets for students available at 12 noon at the box office, and at 10am online on the day of performance; 10Tix are not available by telephone. Valid student I.D. must be presented when picking up the tickets. Limit four per student with I.D. All tickets are subject to availability and handling fees apply. Discounted Group Tickets for 10 persons or more are available at 312.443.3820.
About Goodman Theatre
Named the country's Best Regional Theatre by Time magazine (2003), Goodman Theatre is a leader in the American theater, internationally recognized for its artists, productions and educational programs since its founding in 1925. Artistic Director Robert Falls and Executive Director Roche Schulfer's forward-thinking leadership has earned the Goodman unparalleled artistic distinction, garnered hundreds of awards-including the Tony Award for Outstanding Regional Theatre (1992) and Pulitzer Prizes for Ruined by Lynn Nottage and Glengarry GLen Ross by David Mamet-and moved dozens of plays from Chicago to stages in New York and abroad. Central to its commitment to the reinvestigation of classics and development of new plays and artists is the Goodman's Artistic Collective, including Brian Dennehy, Frank Galati, Henry Godinez, Chuck Smith, ReGina Taylor and Mary Zimmerman. The largest not-for-profit theater in Chicago, the Goodman moved in 2000 into a brand new state-of-the-art complex which houses two principal theaters: the 856-seat Albert Ivar Goodman Theatre and the 400-seat flexible Owen Bruner Goodman Theatre. Board Chairman is Shawn M. Donnelley and Karen Pigott is president of the Women's Board. American Airlines is the Exclusive Airline of Goodman Theatre.
The upcoming 2009/2010 season includes Animal Crackers, book by George S. Kaufman and Morrie Ryskind, music and lyrics by Bert Kalmar and Harry Ruby, directed by Henry Wishcamper (September 18 - October 25, 2009); Brian Dennehy in the Broadway-bound double-bill of Hughie by Eugene O'Neill, directed by Robert Falls and Krapp's Last Tape by Samuel Beckett, directed by Jennifer Tarver (January 16 - February 21, 2010); the world premiere of A True History of the Johnstown Flood by Rebecca Gilman, directed by Robert Falls (March 13 - April 18, 2010); The Good Negro by Tracey Scott Wilson, directed by Chuck Smith (May 1 - June 6, 2010); The Sins of Sor Juana by Karen Zacarías, directed by Henry Godinez (June 19 - July 25, 2010) which launches the Goodman's fifth Latino Theater Festival (offerings TBA). Offerings in the Owen Theatre include Stoop Stories written and performed by Dael Orlandersmith, directed by Jo Bonney (September 12 - October 11, 2009); High Holidays by Alan Gross, directed by Steven Robman (October 31 - November 29, 2009) and The Long Red Road by Brett C. Leonard, directed by Philip Seymour Hoffman (February 13 - March 14, 2010).
Photo Credit: Liz Lauren

Max Zuppa and Steven Robman

Max Zuppa, Rengin Altay and Keith Kupferer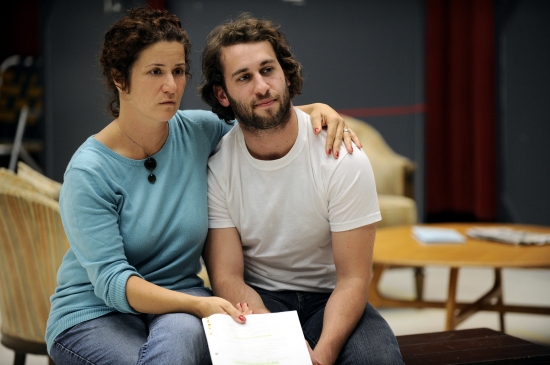 Rengin Altay and Ian Paul Custer

Max Zuppa and Rengin Altay

Rengin Altay and Keith Kupferer

Max Zuppa

Ian Paul Custer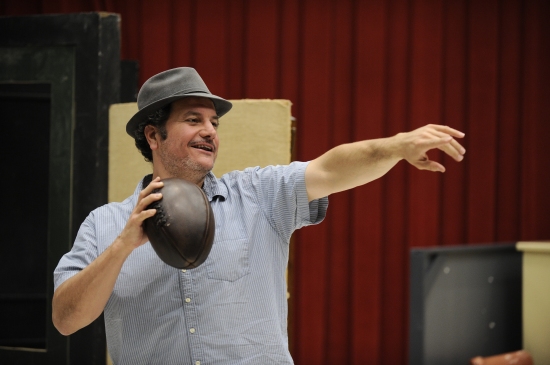 Keith Kupferer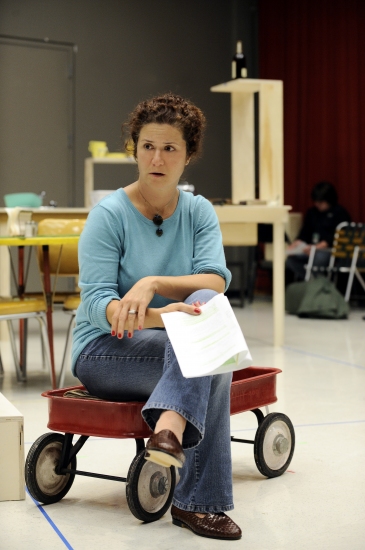 Rengin Altay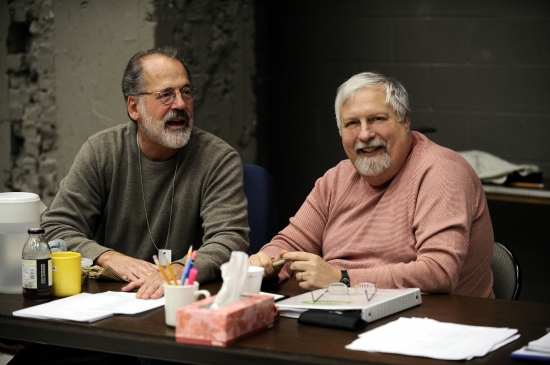 Steven Robman and Alan Gross

Steven Robman

Alan Gross